Die Klangcafe VI weiß mit ihrer Tracklist wieder einmal zu überzeugen. Diese Reihe ist etwas ganz besonderes, denn hier wird nicht auf große Tracks mit harten Beats gesetzt, sondern auf ruhige Elemente zur Entschleunigung. Genau das richtige, um nach einem harten Arbeitstag einfach mal zu Hause abzuschalten.
Auf viele bekannte Namen in der Tracklist brauchen wir jedoch nicht verzichten, so findet man hier Songs von unter anderem Calum Scott, Marian Hill, John Legend, The Weeknd, James Hersey, Wincent Weiss, Milky Chance, James Blake, Rhodes, Lorde, Maggie Rogers, The XX, Imany und vielen mehr.
Der Erfolg dieser Compilation liegt auf der Hand, denn mit ihrem Konzept hebt sie sich deutlich von ihren Mitbewerbern an. Selbstverständlich gibt es auch weitere Compilations dieser Art in Deutschland, doch keine davon hat so ein großes Label im Nacken, wie es bei der Klangcafe VI der Fall ist.
Mit dem Release am 24. März 2017, erscheint unserer Meinung nach, einer der besten Compilations für stressige Tage, denn mal ehrlich, die Zeit zum entspannen wird bei vielen immer weniger. Damit ihr allerdings wisst was euch erwartet, haben wir natürlich auch in diesem Fall wieder die Tracklist und das passende Cover für euch am Start.
Sollte euch eben diese Tracklist überzeugen, so könnt ihr das gute Stück schon jetzt bei Amazon oder anderen Shops vorbestellen, damit ihr sie pünktlich zum Release im Postkasten finden könnt.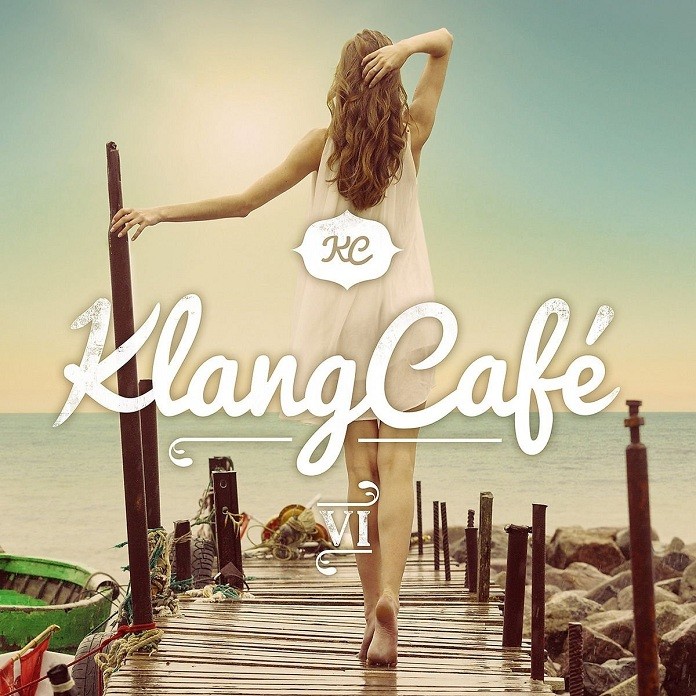 Disk: 1
1. Dancing On My Own – Scott, Calum
2. Down – Marian Hill
3. Starboy – The Weeknd
4. Starving – Steinfeld, Hailee
5. Sunset Lover – Petit Biscuit
6. Miss You (HONNE Remix) – Hersey, James
7. I Was Wrong (Robin Schulz Remix) – A R I Z O N A
8. On Hold – xx, The
9. Cocoon – Milky Chance
10. Hate Street Dialogue – The Avener
11. Runaways – Feldt, Sam
12. Hey Baby (Dimitri Vegas & Like Mike Vs. Diplo) (Emma Bale Remix) – Dimitri Vegas & Like Mike
13. Close Your Eyes – RHODES
14. Royals – Lorde
15. Waves – Lewis, Dean
16. Shackled Up – Vargas, Alex
17. Cranes In the Sky – Solange
18. Talk To Me – Azier, Thomas
19. Bonnie & Clyde (Getaway) – Simons, Matt
20. September Song – Cooper, JP
21. Silver Lining (Clap Your Hands) – Imany
Disk: 2
1. Scars To Your Beautiful – Cara, Alessia
2. Conrad – SOHN
3. Call On Me – Starley
4. Feuerwerk (Akustik Version) – Weiss, Wincent
5. Thinking 'Bout You – Lipa, Dua
6. The Middle – Leftwich, Benjamin Francis
7. Love Me Now – Legend, John
8. Mama Said – Graham, Lukas
9. Gemini Feed – BANKS
10. Deja Vu – Post Malone
11. Dog Years – Rogers, Maggie
12. We Don't Know – The Strumbellas
13. Golden – Szymon
14. Spotless (Akustik Version) – Hundreds
15. Amazing Day – Coldplay
16. My Heart Is So Heavy (Niklas Ibach Remix) – Cry Boy Cry
17. Against the Stream (Booka Shade Radio Edit) – Joplyn
18. Timeless – Blake, James
19. ILYSB – LANY
20. Capsize – Frenship
21. Be With You Always – Mighty Oaks