Die neue Latin Flavour Club – The Very Best of ist mit ihrer Tracklist für alle etwas, die ihre Hüften gerne kreisen lassen. Gerade im Sommer, kommt der Latin Sound auch bei uns in Deutschland mächtig gut an, obwohl ehrlich gesagt in den Black Musik Halls der großen Clubs in Deutschland, hört man ihn das ganze Jahr durch.
Wie man an Teilen des Namen ( The Very Best of ) der Compilation schon erahnen kann, gibt es hier nun keine Compilation, die voll mit absolut brandneuen Hits sind, sondern eben die besten Latin Hits. Schaut man nun einmal die Tracklist an, so sieht man schnell, dass sich hier wirklich reichlich Top Hits befinden.
Gemeint sind da natürlich Songs von z.B. Major Lazer, Enrique Iglesias, Sean Paul, Justin Bieber, Justin Timberlake, Shakira, Alvaro Soler, Ricky Martin und viele weiteren. Bis zum Release dauert es zum Glück nicht mehr ganz so lange, denn bereit ab dem 13. Juli 2018 steht das gute Stück für euch im Handel bereit.
Zu unserer Überraschung, stellt Polystar auf dem Hauseigenen Compilation Youtube Kanal auch einen Trailer für die Latin Flavour Club – The Very Best of bereit. Diese haben wir euch natürlich neben der Tracklist und dem gleichnamigen Cover unten eingebunden, damit ihr euch einen ersten Eindruck von der Compilation machen könnt.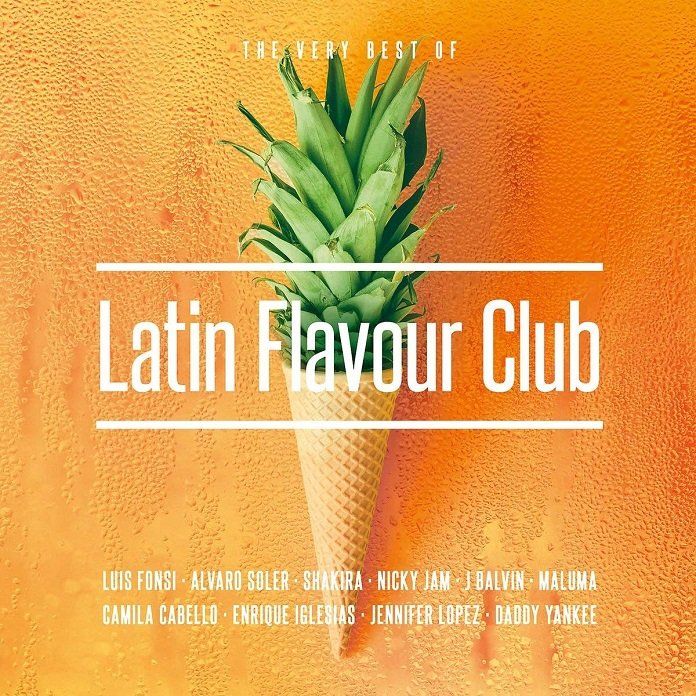 Disk 1:
01.Enrique Iglesias – Duele El Corazon 3:21
02.Luis Fonsi, Demi Lovato – Échame La Culpa 2:54
03.Alvaro Soler – La Cintura 3:25
04.Liam Payne, J. Balvin – Familiar 3:17
05.Sean Paul, David Guetta – Mad Love 3:21
06.Major Lazer – En La Cara (Sua Cara Remix) 2:49
07.Morat, Alvaro Soler – Yo Contigo, Tú Conmigo (The Gong Gong Song / El Tema De La Película "Gru 3 Mi Villano Favorito") 3:00
08.Little Mix, Cnco – Reggaeton Lento (Remix) 3:09
09.Camila Cabello – Havana 3:36
10.Becky G, Bad Bunny – Mayores 3:22
11.Maluma – El Préstamo 3:38
12.Anitta, J Balvin – Downtown 3:13
13.De La Ghetto, Becky G, Ana Mena – Ya Es Hora 3:26
14.J. Balvin, Anitta, Jeon – Machika 3:10
15.Jennifer Lopez – Ni Tú Ni Yo 3:35
16.tINI, Karol G – Princesa 3:24
17.Shakira, Carlos Vives – La Bicicleta 3:49
18.Ricky Martin – Fiebre 3:15
19.Sebastián Yatra – Traicionera 3:51
20.The Script – Rain 3:29
21.Justin Bieber – Sorry (Latino Remix) 3:40
22.Cris Cab – Laurent Perrier 2:58
23.Justin Timberlake – Señorita 4:56
Disk 2:
01.Nicky Jam, J. Balvin – X 2:55
02.Future, Juan Magan, J. Balvin, Stefflon Don, MC Fioti – Bum Bum Tam Tam 3:35
03.Willy William, J. Balvin – Mi Gente 3:09
04.Juan Magan – Baila Conmigo (Remix) 3:30
05.Daddy Yankee – Dura 3:21
06.Shakira – Chantaje 3:16
07.Becky G, Natti Natasha – Sin Pijama 3:09
08.Ozuna, Natti Natasha – Criminal 3:44
09.Luis Fonsi – Despacito (Versión Pop) 3:50
10.Santana – Maria Maria (Radio Mix) 4:23
11.Sergio Mendes, The Black Eyed Peas – Mas Que Nada (Radio Edit) 3:35
12.Onerepublic, Sebastián Yatra – No Vacancy (Latin American Spanish Language Version) 3:43
13.Nelly Furtado – Manos Al Aire (Album Version) 3:31
14.Jennifer Lopez – Ain't It Funny (Album Version) 4:05
15.Alvaro Soler – El Mismo Sol 3:08
16.Juanes – A Dios Le Pido (Album Version) 3:28
17.Lady Gaga – Alejandro 4:37
18.Cher – Dov'è L'Amore 4:18
19.Marquess – Vayamos Compañeros (Radio Edit) 3:02
20.David Bisbal – Silencio (Album Version) 3:33
21.Gloria Estefan, Miami Sound Machine – Conga (Album Version) 4:14
22.El Profesor – Bella Ciao (Hugel Remix) 2:46