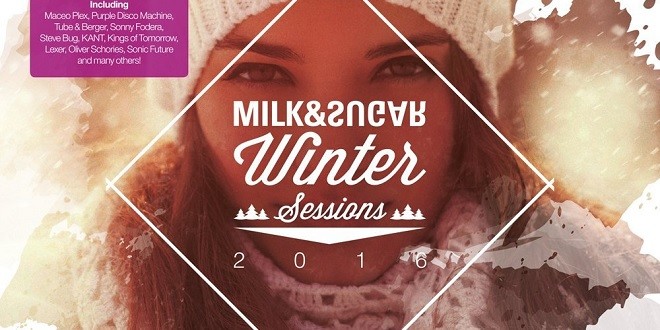 Die Milk & Sugar – Winter Session 2016 stehen bevor und wir haben schon jetzt die Tracklist für euch am start. Mitte des Jahres hatten wir euch bereits die beliebte Summer Session vorgestellt, die Winter Session steht dem in absolut nichts nach.
Auch bei der Winter Session findet ihr reichlich guten Sound, aus dem Deep House bzw. House Bereich. Bereits seit vielen Jahren, bringen Milk & Sugar grandiose Compilation auf den Markt, die man durchaus als sehr beliebt bezeichnen kann, so wird auch sicherlich die Winter Session 2016 ein voller Erfolg.
Was eingefleischte House Music Fans an dieser Serie schätzen werden, ist die Tatsachen, dass man hier die ganzen ausgelutschten Tracks der House Charts eher nicht findet. Stattdessen bedienen sich Milk & Sugar an Tracks von z.B. Maceo Plex, Purple Disco Machine, Tube & Berger, Sonny Fodera, Steve Bug, Kings Of Tomorrow, Lexer oder Oliver Schories.
Als besonderen Leckerbissen präsentieren die beiden DJ s darauf außerdem erstmalig den brandneuen KANT Vocal Remix ihrer aktuellen Hit-Single Ready Or Not. Diesen gibt es bislang selbstverständlich auf keiner anderen Compilation.
Ab dem 27. November 2015 steht die Milk & Sugar – Winter Session 2016 für euch im Handel bereit und wie immer an dieser Stelle, haben wir auch hier die Tracklist und das passende Cover für euch am Start, damit ihr wisst was euch bei der Milk & Sugar – Winter Session 2016 erwartet, viel Spaß damit.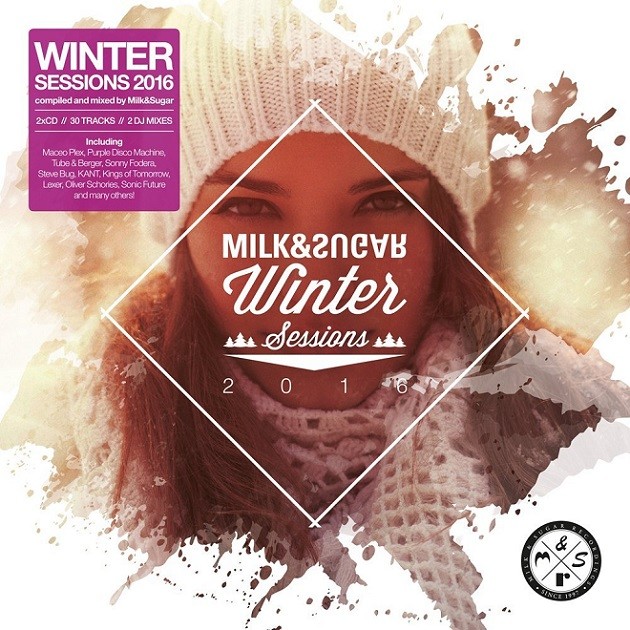 Disk: 1
1. Chain Gin (Orig. Mix) – Waslewski, Martin
2. Finally (Lexer Remix) – Sweed Ft. Jalana
3. Burn O Deep (Sandy's Deep Burn) – Kings Of Tomorrow
4. Right Now (Dub Mix) – Hook, Alex Ft. Rene
5. Only We Will Know – Maslo, David Ft. Che Cherry
6. Coconut Paradise (Orig. Mix) – Bug, Steve
7. Vent De La Nuit (Mollono Bass Remix) – Sla, Oscar Ft. Oscar Barila
8. Ikalimba (Orig. Mix) – Murgatroyd, Ryan
9. Etnika (Orig. Mix) – Santo, Danilo De
10. Fault Lines (Dauwd Remix) – Beacon
11. Dance To The Mallet (Pitto Remix) – Kasar, Lisa Bassenge
12. Tanz Mit Mir (Oliver Schories Remix) – Vauu
13. When They Come (Orig. Mix) – Tube & Berger
14. Mirror Me (Extended Orig.) – Maceo Plex Ft. C.A.R.
15. Shine (Sonic Future Dub) – Emerson, Matey & Alex Hook Ft.
Disk: 2
1. Be Together (Orig. Mix) – Copyright Ft. Andre Espeut
2. Karma Supra (Orig. Mix) – Hanne & Lore
3. Take It Back (Orig. Mix) – Rose, Jesse & Playmode
4. B With U (Orig. Mix) – Imiuru
5. Larry's Garage (Orig. Mix) – Sikora, Juliet
6. Live Free (Orig. Mix) – Pazkal
7. To Be Free (Dub Mix) – Delay, Ben
8. Roll With Me (Orig.Mix) – Fodera, Sonny Ft. Kwame
9. Summertime Madness – Sneaky Sound System
10. Your Love (Piemont Remix) – Saccao & Alceen
11. Deep In My Soul (Orig. Mix) – Adapter
12. Ready Or Not (Kant Vocal Remix) – Milk & Sugar
13. A Simple Design (Purple Disco Machine Remix) – The Juan Maclean
14. Do It Good (Orig. Mix) – Sisy Ey
15. Sex With Da Ex (Orig. Mix) – Getto, J.Paul & Demuir