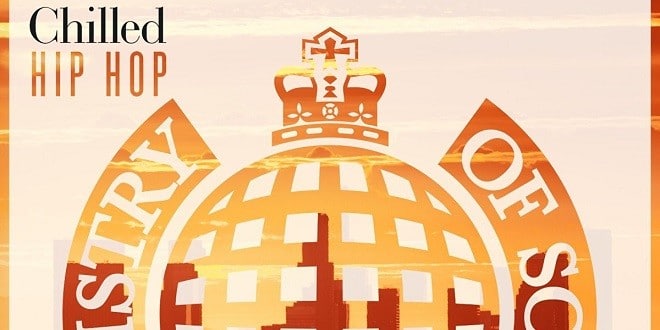 Mit der Ministry of Sound Chilled Hip Hop und ihrer Tracklist, steht das nächste Meisterwerk aus dem Hause Ministry of Sound in den Startlöchern. Nach der Übernahme von Sony Music, sind wir sehr gespannt, wie sich das Label entwickeln wird, denn bislang ist es eines der erfolgreichsten Labels der Welt.
Der Name dieser Compilation verrät es bereits, hier bekommt ihr die besten Hip Hop-Smasher verteilt auf 3 CDs überhaupt. Der ultimative Soundtrack zum Chillen und Cruisen, denn hier bekommt ihr jede Menge Top Tracks die in keiner CD Sammlung fehlen sollten.
Gemeint sind hier ganz klar Tracks von Notorious B.I.G., Jay Z, Outkast, Cypress Hill, 50 Cent, Snoop Dogg, A Tribe Called Quest, Ice Cube, Kendrick Lamar, Drake, Mobb Deep, Wu-Tang Clan, J Dilla, Kanye West, Mos Def, Warren G, The Game, Common, Nas, NWA und wirklich viele mehr.
Bis zum Release der Ministry of Sound Chilled Hip Hop müsst ihr euch noch ein paar Tage erwarten, denn erst ab dem 30. September 2016 steht das gute Stück für euch im Handel bereit. Bis dahin, haben wir natürlich schon jetzt die Tracklist und das passende Cover für euch am Start.
Sollte euch eben diese Tracklist zusagen, könnt ihr die Ministry of Sound Chilled Hip Hop natürlich bereits jetzt bei Amazon oder anderen Shops vorbestellen.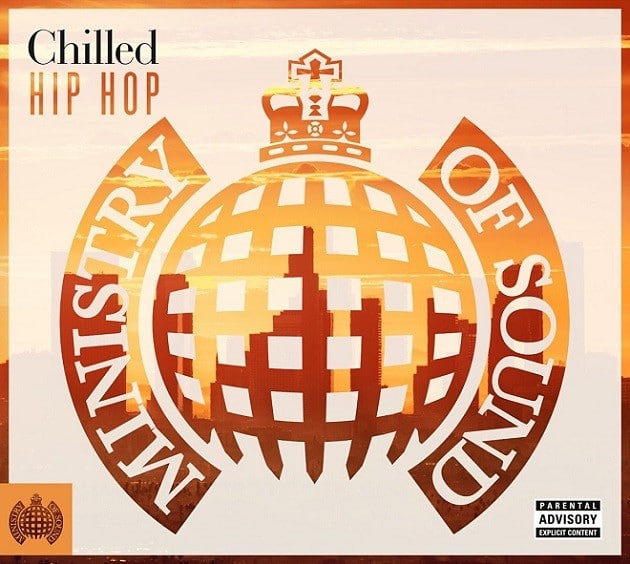 Disk: 1
1. Fugees – Ready Or Not
2. Warren G feat. Nate Dogg – Regulate
3. The Notorious B.I.G. – Big Poppa
4. Luniz – I Got 5 On It
5. Coolio – Gangstas Paradise
6. Wu-Tang Clan – C.R.E.A.M.
7. Jay Z – Dead Presidents II
8. Nas – The Message
9. Mobb Deep – Shook Ones, Pt. II
10. Dilated Peoples – Worst Comes To Worst
11. Memphis Bleek/ Jay Z – Dear Summer
12. Craig Mack – Flava In Ya Ear Remix
13. Royce Da 5'9″ – Boom
14. The Pharcyde – Passin Me By
15. Gang Starr – Full Clip
16. A Tribe Called Quest – Electric Relaxation
17. Cypress Hill – Hits From The Bong
18. Rakim – When I Be On The Mic
19. J Cole – No Role Modelz
20. Souls Of Mischief – 93 'Til Infinity
Disk: 2
1. NWA – Express Yourself
2. A Tribe Called Quest – Can I Kick It?
3. Naughty By Nature – Hip Hop Hooray
4. Arrested Development – People Everyday Metamorphosis Mix
5. Skee-Lo – I Wish
6. Jurassic 5 – Concrete Schoolyard
7. The Pharcyde – Runnin'
8. Nas – The World Is Yours
9. Ice Cube – It Was A Good Day
10. Twista – Sunshine (Lovely Day)
11. Black Eyed Peas – Joints & Jams
12. Erick Sermon ft Marvin Gaye – Music Explicit Album Version
13. Ludacris – Area Codes
14. Camron – Oh Boy
15. Big Pun – Still Not A Player
16. Biz Markie – Just A Friend
17. Smif N Wessun – Wreckonize
18. Camp Lo – Coolie High
19. Foxy Brown feat. Black street – Get Me Home
20. LL Cool J – Doin It
Disk: 3
1. The Weeknd – The Hills
2. A$AP Rocky – Everyday
3. Jill Scott feat. The Roots – You Got Me
4. Outkast – Ms Jackson
5. J-Cole ft. Missy Elliot – Nobody's Perfect
6. Frank Ocean – Super Rich Kids
7. Kent Jones – Don t Mind
8. Wale – Lotus Flower Bomb
9. T.I – Private Show
10. Travis Scott – Antidote
11. G-Eazy – Me Myself & I
12. Jadakiss – By Your Side
13. Mase – Tell Me What You Want
14. Jay-Z – Wishing On A Star D Influence Remix
15. J Dilla – So Far To Go
16. Bishop Nehru – You Stressin'
17. Joey Bada$$ – Paper Trail
18. Xzibit – Paparazzi Explicit Album Version
19. Common – I Used To Love Her
20. KRS-One – MC's Act Like They Don't Know