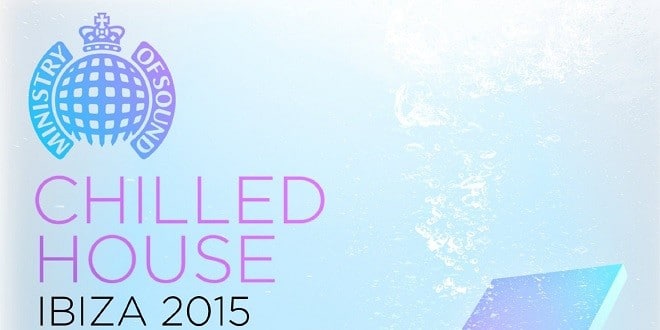 Die Ministry of Sound Chilled House Ibiza 2015 steht kurz bevor und die Tracklist kann auch in diesem Jahr durchaus überzeugen. Im Presse Text zur Compilation heißt es " Der Bis dato mit Abstand stärkste Teil der Famosen "Chilled House Ibiza"-Serie", ganz so unterschreiben wir das zwar nicht aber wie gesagt die Tracklist überzeugt.
Bereits seit Jahren gehört diese Serien zu den beliebtesten Compilations aus dem Hause Ministry of Sound und anders als viele andere Serien, verkauft die " Chilled House Ibiza " Reihe sich auch in Deutschland seit Jahren recht ordentlich. Nachdem sich Ministry of Sound aus Deutschland zurückgezogen hatte, ging das Interesse zwar etwas zurück aber brach nicht völlig ein.
Für einen heißen Sommertag mit einem kühlen Cocktail in der Hand, am Pool oder in der Hängematte ist diese CD absolut das richtige, denn sie ist nicht so ruhig, dass man förmlich einschlafen würde aber eben auch nicht im BigRoom Bereich angesiedelt.
Die Offizielle Open Air Party Saison ist längst eröffnet, höchste Zeit sich mit ausreichend neuer Musik einzudecken. Die Ministry of Sound Chilled House Ibiza 2015 findet am 5. Juni 2015 ihren Weg in den Handel und natürlich haben wir wie gewohnt an dieser Stelle, für euch die Tracklist und das passende Cover.
Sie sehen gerade einen Platzhalterinhalt von Standard. Um auf den eigentlichen Inhalt zuzugreifen, klicken Sie auf die Schaltfläche unten. Bitte beachten Sie, dass dabei Daten an Drittanbieter weitergegeben werden.
Mehr Informationen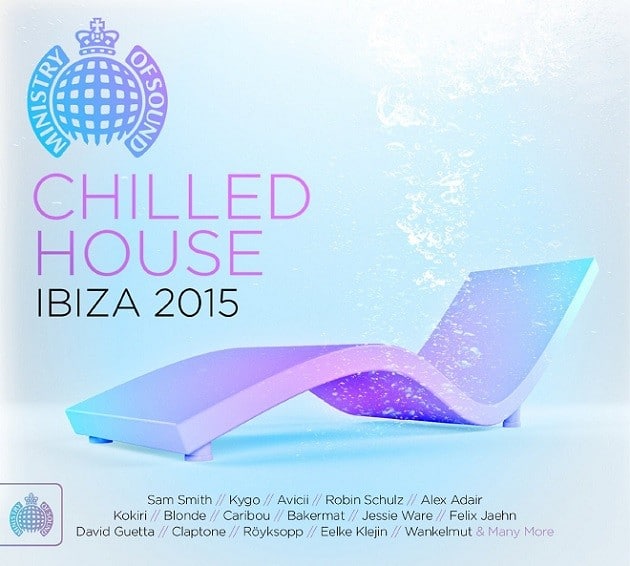 Disc: 1
1. Lay Me Down (Maya Jane Coles Remix) – Sam Smith
2. The Nights (Felix Jaehn Remix) – Avicii
3. Firestone (Feat. Conrad) – Kygo
4. Dangerous (Feat. Sam Martin) (Robin Schulz Remix) – David Guetta
5. Younger (Kygo Remix) – Seinabo Sey
6. Retrospect (9 Squares Remix) – Kokiri
7. Teach Me – Bakermat
8. Make Me Feel Better – Alex Adair
9. Champagne Kisses (TCTS Remix) – Jessie Ware
10. I Loved You (Feat. Melissa Steel) (Tube & Berger Remix) – Blonde
11. Nothing Really Matters (Afrojack Remix) – Mr. Probz
12. Prayer in C (Robin Schulz Remix) – Lilly Wood & The Prick and Robin Schulz
13. Moments – Klangkarussell
14. She Moves – Alle Farben
15. No Rest for the Wicked (Robin Schulz Edit) – Lykke Li
16. Down to Earth (Wankelmut Remix) – Flight Facilities
17. Talk Talk (Moon Boots Remix) – George Maple
18. Liquid Spirit (Claptone Remix) – Gregory Porter
19. Something New (Robin Schulz Remix) – Axwell and Sebastian Ingrosso
20. Bloom (Lane 8 Remix) – Odesza
Disc: 2
1. Second Chance (C2's Set U Free Remix) – Caribou
2. Void (Andre Hommen Remix) – Fritz Kalkbrenner
3. I Had This Thing (Joris Voorn Remix) – Royksopp
4. Hustler (Solomun Remix) – Josef Salvat
5. The Voices – Eelke Klein
6. Forest of Love – Claptone
7. Do You Feel the Same? (Purple Disco Machine Remix) – Hercules & Love Affair
8. Line of Fire (Feat. Karin Park) (Tube & Berger Remix) – Booka Shade
9. Uruguay (EDX Dubai Skyline Remix) – Nora En Pure
10. Ghost (Maya Jane Coles Remix) – The Acid
11. Signs (Kalabrese Remix) – Howling
12. Dreams (Adriatique Remix) – Whomadewho
13. Easier – Weval
14. How Many Times (Andhim Remix) – Elderbrook
15. Vermillion (Jamie Jones 'Pupkit' Remix) – Damian Lazarus & The Ancient Moons
16. Lost N Free (Feat. Brolin) – Kruse & Nürnberg
17. Ertesuppe (Club Mix) – Dante Klein
18. Drifting – Gab Rhome
19. Solitary Daze – Gabriel Ananda
20. Rituals – Maribou State