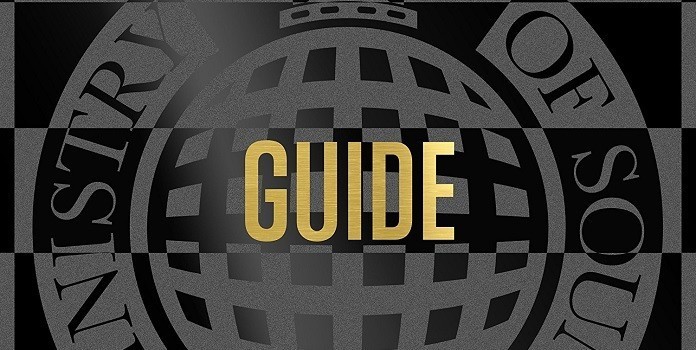 Bereit für die Ministry of Sound Clubbers Guide Gold ? Wir schauen gemeinsam mit euch auf die Tracklist der großartigen Compilation des englischen Labels Ministry of Sound. In den letzten Monaten, haben wir recht viel über CDs von Ministry of Sound berichtet und werden dies auch beibehalten.
Mit dem Verkauf des Labels an Sony Music, könnt es auch auf dem deutschen Markt mit den Compilation des Labels wieder bergauf gehen, denn z.B. die Ministry of Sound Clubbers Guide Gold scheint im englischen Markt nur als MP3 zu erscheinen und nicht als Doppel-CD.
Bislang ist sie zumindest in den englischen Shops nicht als CD gelistet, sondern eben nur als MP3 Version. Anders sieht es hier im deutschsprachigen Markt aus, hier gibt es die Ministry of Sound Clubbers Guide Gold eben auch als herkömmliche Doppel-CD zu kaufen.
Auf dieser Compilation erwarten euch Tracks von z.B. Azari & III, Paul Woolford, Ame, Hot Since 82, Booka Shade, Kölsch, Adam Beyer, Claptone, Solomun, Dennis Ferrer, Green Velvet, RY X, Loco Dice, Nathan Fake, James Holden und eine ganze Reihe weiterer Top Produzenten und DeeJays.
Bis zum Release der Ministry of Sound Clubbers Guide Gold habt ihr noch ein paar Tage Zeit, denn erst ab dem 2. Dezember 2016 könnt ihr die neue Compilation käuflich erwerben. Wir haben an dieser Stelle natürlich wie gewohnt die Tracklist und das passende Cover für euch am Start.
Wenn euch die Ministry of Sound Clubbers Guide Gold mit ihrer Tracklist zu überzeugen weiß, so könnt ihr sie natürlich schon jetzt bei Amazon oder anderen Online-Shops fleißig vorbestellen, damit ihr sie auch pünktlich zum Release in den Händen halten könnt.
Disk 1:
1.Azari & III – "Hungry For The Power" (Jamie Jones Ridge Street mix)
2.Paul Woolford – "Untitled"
3.MK – "Burning" (Vibe Mix)
4.Miguel Cambell – "Something Special"
5.Hot Natured – "Reverse Skydiving"
6.Flashmob – "Need In Me"
7.Dusky – "Nobody Else"
8.Tube & Berger – "Set it off"
9.Hot Since 82 – "knee Deep In Louise"
10.Claptone feat JAW – "No Eyes"
11.Noir & Haze – "Around" (Solomun remix)
12.Osunlade – "Envision" (Argy Vocal mix)
13.Yousef – "Beg" (Hot Since 82 remix)
14.Pirupa – "Party Non Stop"
15.Green Velvet – "Bigger Than prince" (Hot Since 82 Remix)
16.Patrick Topping – "Forget"
17.Huxley – "Let it go"
18.Nick Curly – "Underground" (Dennis Ferrer remix)
19.Josh Butler – "Got A Feelin" (Bontan remix)
20.Deetron – "Starblazer" (original)
Disk 2:
1.Ame – "Rej"
2.Booka Shade – "Body Language"
3.Claude VonStroke – "Who's Afriad of Detroit"
4.Benoit & Sergio – "Walk & Talk"
5.R XY & Frank Wiederman – "Howling" (Ame remix)
6.Agoria – "Scala"
7.Maceo Plex – "Frisky"
8.Adam Beyer & Ida Engberg – "You Know"
9.Motor City Drum Ensemble – "Raw Cuts 3"
10.Thomas Schumacher – "Hush" (Catz & Dogz 2013 remix)
11.Loco Dice – "Detox"
12.Truamer – "Hoodlum"
13.Joris Voorn – "Sweep The Floor"
14.Gregor Thresher – "A Thousand Nights" (Original)
15.Kolsch – "Opa"
16.Nathan Fake – "The Sky Was Pink" (Holden remix)
17.Sebastien leger – "Jaguar"
18.Robert Babicz – "Dark Flower" (Joris Voorn Magnolia remix)
19.Cirez D – "On Off"
20.Bicep – "Just"