Die Ministry of Sound Funk The Disco fährt mit einer großartigen Tracklist auf und das ist wirklich nicht untertrieben. Zum Start der kalten Jahreszeit haut das englische Label wieder eine CD nach dem anderen auf den Markt, so das die Käufer die Qual der Wahl haben.
Das gute an Ministry of Sound ist definitiv die Vielfalt der Themen, denn kaum eine Compilation gleich der anderen. So beackert man mit der Ministry of Sound Funk The Disco eine Auswahl an Disco- und Funk-Anthems und stellt so eine Compilation zusammen, die wirklich großartig ist.
Das wir nicht übertreiben seht ihr schnell bei einem Blick auf die Tracklist, denn hier findet ihr top Tracks von Chic, The Jacksons, James Brown, Chaka Khan, Aretha Franklin, Diana Ross, Sister Sledge, Kool & The Gang, Earth Wind & Fire, Marvin Gaye, Rick James, Heatwave, Anita Ward, Midnight Star, Gladys Knight & The Pips und vielen mehr.
Bis zum Release der Ministry of Sound Funk The Disco müsst ihr zum Glück nicht mehr ganz so lange warten, denn ab dem 28. Oktober 2016 steht das gute Stück für euch im Handel bereit. Bis dahin, haben wir natürlich auch hier die Tracklist und das passende Cover für euch am Start.
Wenn euch die Ministry of Sound Funk The Disco gefällt, wovon wir einfach mal ausgehen, könnt ihr sie natürlich schon jetzt bei Amazon oder anderen Shops vorbestellen, damit ihr sie zum Release auch tatsächlich in euren Händen halten dürft.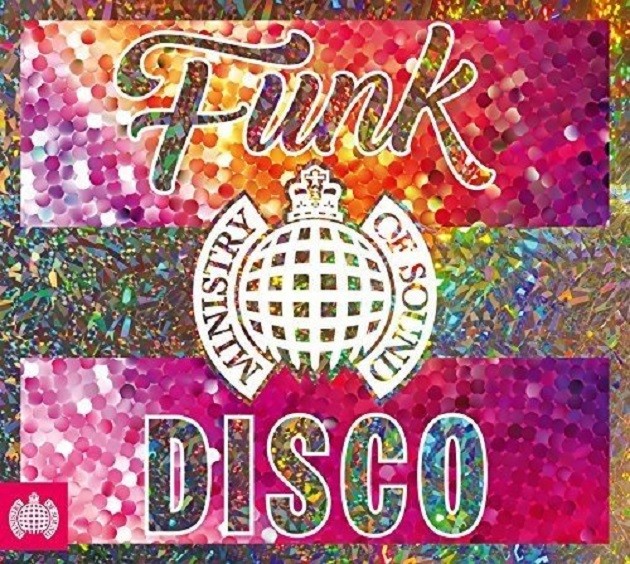 Disk: 1
1. Chic – Le Freak
2. Earth, Wind & Fire – Let's Groove
3. The Jacksons – Blame It On The Boogie
4. James Brown – Get Up I Feel Like Being A Sex Machine
5. Luther Vandross – Never Too Much
6. Kool & The Gang – Get Down On It
7. Chaka Khan – Ain't Nobody
8. Aretha Franklin – Jump To It
9. Womack & Womack – Teardrops
10. Diana Ross – I'm Coming Out
11. Sister Sledge – He's The Greatest Dancer
12. KC & The Sunshine Band – Get Down Tonight
13. Shalamar – A Night To Remember
14. Cheryl Lynn – Got to Be Real
15. Oliver Cheatham – Get Down Saturday Night
16. Patrice Rushen – Forget Me Nots
17. The Whispers – And the Beat Goes On
18. Evelyn "Champagne" King – Love Come Down
19. Indeep – Last Night A DJ Saved My Life
20. McFadden & Whitehead – Ain't No Stopping Us
Disk: 2
1. The Jacksons – Shake Your Body Down To The Ground
2. Earth, Wind & Fire – September
3. Marvin Gaye – Got To Give Up
4. Cameo – Word Up
5. James Brown – Get Up Offa That Thing
6. Wild Cherry – Play That Funky Music
7. Lipps Inc. – Funky Town
8. The O'Jays – Love Train
9. Rick James – Give It To Me Baby
10. Commodores – Brick House
11. The Fatpack Band – I Found Lovin'
12. Average White Band – Pick Up The Pieces
13. Roy Ayers – Love Will Bring Us Back Together Again
14. Kool & The Gang – Fresh
15. Heatwave – Boogie Nights
16. Anita Ward – Ring My Bell
17. Peaches & Herb – Shake Your Groove Thing
18. Booker Newbury III – Love Town
19. First Choice – Let No Man Put Us Under
20. Shannon – Let The Music Play
Disk: 3
1. Alexander O'Neal – Criticize
2. The Emotions – Best of My Love
3. Evelyn "Champagne" King – I'm In Love
4. Gwen Guthrie – Aint Nothing Going On But The Rent
5. Odyssey – Going Back To My Roots
6. Mary Jane Girls – All Night Long
7. D – Train
8. Gwen McCrae – Keep The Fire Burning
9. A Taste Of Honey – Boogie Oogie Oogie
10. SOS Band – Take Your Time (Do It Right)
11. Jocelyn Brown – Somebody Else's Guy
12. Tom Browne – Funkin In Jamaica
13. Mac Band – Roses Are Red
14. Gladys Knight & The Pips – Bourgie', Bourgie'
15. Midnight Star – Midas Touch
16. Change – Change Of Heart
17. Cherelle Feat. Alexander O'Neal – Saturday Love
18. Sharon Brown – I Specialize In Love
19. Imagination – Just An Illusion
20. The Jones Girls – Nights Over Egypt