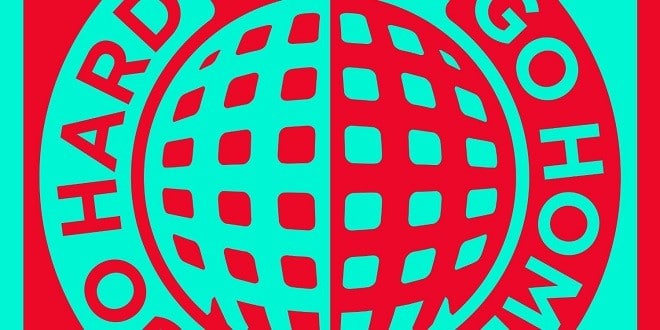 Mit der Ministry of Sound Go Hard Or Go Home, kommt eine Tracklist zu euch nach Hause, die eigentlich so gar nicht zu dem Namen der Compilation passt. Unter dem Namen "Go Hard Or Go Home", hätten wir nun etwas in Richtung Hardstyle oder ähnlichen Genres erwartet.
Bevor wir hier falsch verstanden werden, die Tracklist muss sich auf keinen Fall verstecken, denn aus dem EDM BigRoom Bereich findet man hier so einiges, doch auf der letzten CD findet man chillige House Music und gerade diese hätten wir eben, wie gesagt unter diesem Namen nicht erwartet.
Wir können euch auch schon einmal neugierig machen, denn die ersten Infos zu weiteren Compilations im Jahre 2016 sind da, diese werden wir euch natürlich in den kommenden Tage auch noch präsentieren, damit ihr kein Top Stück aus dem Hause Ministry of Sound verpasst.
Die Ministry of Sound Go Hard Or Go Home steht für euch ab dem 22. Januar 2016 im Handel bereit und wie immer haben wir an dieser Stelle die Tracklist und das passende Cover für euch am Start. Wenn euch die Tracklist überzeugt, könnt ihr die CD natürlich bereits jetzt bei Amazon oder anderen Shops vorbestellen.
Disk: 1
1. Sigala Feat. Bryn Christopher Sweet Lovin' – Sweet Lovin'
2. Philip George & Anton Powers Alone No More – Alone No More
3. Galantis Peanut Butter Jelly – Peanut Butter Jelly
4. Disclosure Feat. Sam Smith Latch – Latch
5. Wretch 32 Feat. Anne-Marie & PRGRSHN Alright With Me Essess Remix – Marie & PRGRSHN
6. David Zowie House Every Weekend – House Every Weekend
7. Tough Love Feat. Ginuwine Pony (Jump On It) – Pony (Jump On It)
8. Josh Parkinson No More – No More
9. Redondo & Ferreck Dawn Love Too Deep – Love Too Deep
10. Secondcity I Wanna Feel – I Wanna Feel
11. Jessie Ware Running Disclosure Remix – Running (Disclosure Remix)
12. Format:B Chunky – Chunky
13. Redlight Lost In Your Love – Lost In Your Love
14. Siege Crunk – Crunk
15. Blonde Feat. Melissa Steel I Loved You – I Loved You
16. Craig David 7 Days Sunship Remix – 7 Days (Sunship Remix)
17. Artful Dodger & Robbie Craig Feat. Craig David Woman Trouble – Woman Trouble
18. Double 99 Ripgroove – Ripgroove
19. DJ Luck & MC Neat A Little Bit Of Luck – A Little Bit Of Luck
20. Sweet Female Attitude Flowers Sam Divine & Curtis Gabriel Remix – Flowers (Sam Divine & Curtis Gabriel Remix)
Disk: 2
1. KDA Feat. Tinie Tempah & Katy B Turn The Music Louder (Rumble) – Turn The Music Louder (Rumble)
2. Martin Solveig & GTA Intoxicated – Intoxicated
3. Diplo & Sleepy Tom Be Right There – Be Right There
4. David Guetta Feat. Sia Titanium – Titanium
5. Alesso Feat. Roy English Cool – Cool
6. Skrillex & Diplo With Justin Bieber Where Are Ü Now – Where Are Ü Now
7. Tinie Tempah Pass Out – Pass Out
8. Sigma Nobody To Love – Nobody To Love
9. Rudimental Waiting All Night – Waiting All Night
10. Wilkinson Afterglow – Afterglow
11. DJ Fresh Feat. Sian Evans Louder – Louder
12. Major Lazer Feat. Vybz Kartel & Afrojack Pon De Floor – Pon De Floor
13. Swedish House Mafia Greyhound – Greyhound
14. Afrojack Feat. Eva Simons Take Over Control – Take Over Control
15. Joe Stone Feat. Montell Jordan The Party (This Is How We Do It) – The Party (This Is How We Do It)
16. Chris Brown Feat. Benny Benassi Beautiful People – Beautiful People
17. Eats Everything Feat. Tiga & Audion Dancing (Again!) – Dancing (Again!)
18. Tazer x Tink Wet Dollars Redlight Remix – Wet Dollars (Redlight Remix)
19. Solo 45 Feed Em To The Lions – Feed Em To The Lions
20. Skepta Shutdown – Shutdown
Disk: 3
1. Justin Bieber What Do You Mean? – What Do You Mean?
2. Robin Schulz Feat. Francesco Yates Sugar – Sugar
3. Duke Dumont Ocean Drive – Ocean Drive
4. Disclosure Feat. Sam Smith Omen – Omen
5. Major Lazer Feat. MØ & DJ Snake Lean On – Lean On
6. Years & Years Shine – Shine
7. Jamie xx Feat. Young Thug & Popcaan I Know There's Gonna Be (Good Times) – I Know There's Gonna Be (Good Times) 8. Sam Feldt Feat. Kimberly Anne
8. Sam Feldt Feat. Kimberly Anne Show Me Love
9. Alex Adair Heaven – Heaven
10. Sigala Easy Love – Easy Love
11. Felix Jaehn Feat. Jasmine Thompson Ain't Nobody (Loves Me Better) – Ain't Nobody (Loves Me Better)
12. Lost Frequencies Are You With Me – Are You With Me
13. Gorgon City Feat. ROMANS Saving My Life – Saving My Life
14. M-22 Good To Be Loved – 22
15. Major Lazer Feat. Ellie Goulding & Tarrus Riley Powerful Michael Calfan Remix – Powerful
16. Artful Dodger Feat. Lifford Please Don't Turn Me On Disclosure Remix – Please Don't Turn Me On
17. A-Minor Feat. Kelli-Leigh Be Mine – Minor Feat. Kelli
18. Freischwimmer California Dreamin – California Dreamin
19. Tensnake Coma Cat – Coma Cat
20. Duke Dumont Feat. A*M*E Need U (100%) Skreamix – Need U (100%) (Skreamix)