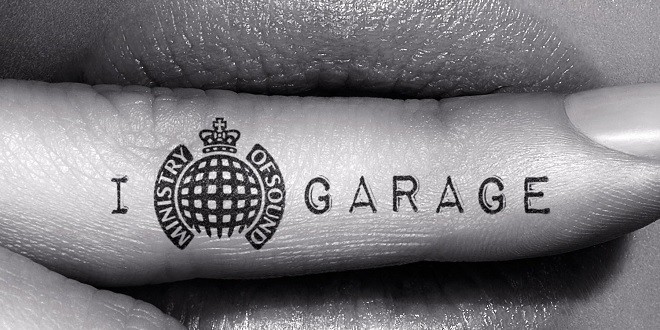 Wenn die Ministry of Sound I Love Garage auf den Markt kommt, wird die Szene hellhörig, der Grund dafür ist die Tracklist, denn so eine Qualität bekommt man im "Garage " Bereich eher selten geboten. Für das englische Label ist der "Garage" Sektor aber nicht neu, denn schon öfter kamen in diesem Bereich Compilations auf den Markt.
Die ultimative Garage-Compilation inklusive aller wichtigen Tracks aus zwei Dekaden Garage, House, 2Step und Speed Garage!, Mit unzähligen Chart- und Club-Hits von Artful Dodger feat. Craig David, MJ Cole, Daniel Beddingfield, Gabrielle, The Streets, Wookie, George Morel, Shanks & Bigfoot und Remixen von Disclosure, Armand Van Helden, MK, Dreem Team, u.v.a.! Insgesamt 3CDs mit über 60 Tracks – I Love Garage!
Das beste ist, dass ihr auch nicht mehr lange auf die Ministry of Sound I Love Garage warten müsst, denn bereits am 20. November 2015 kommt das gute Stück in den Handel. Bis dahin haben wir wie immer für euch die Tracklist und das passende Cover, damit ihr wisst was euch erwartet.
Da die Ministry of Sound I Love Garage in England erscheint, empfehlen wir euch die CD auf dem Online Weg zu bestellen, denn ganz so einfach wird sie im deutschen Einzelhandel wohl nicht zu finden sein. Dank Amazon und anderer Online-Shops ist da aber heutzutage zum Glück kein Problem mehr.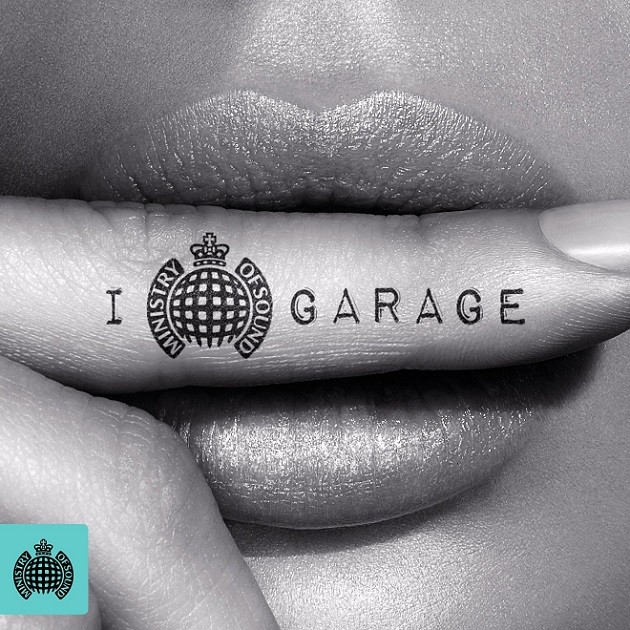 Disk: 1
1. Artful Dodger ft. Craig David Rewind – Rewind
2. DJ Luck & MC Neat A Little Bit Of Luck – A Little Bit Of Luck
3. Daniel Beddingfield Gotta Get Thru This D N D Radio Edit – Gotta Get Thru This (D'N'D Radio Edit)
4. MJ Cole Crazy Love Radio Edit – Crazy Love (Radio Edit)
5. Sweet Female Attitude Flowers Sunship Mix – Flowers (Sunship Mix)
6. Architechs Body Groove Original Groove – Body Groove (Original Groove)
7. DJ Pied Piper & The Masters Of Ceremonies Do You Really Like It? Original Mix – Do You Really Like It? (Original Mix)
8. Wideboys Sambucca – Sambucca
9. Shanks & Bigfoot Sweet Like Chocolate Shanks & Bigfoot Original Mix – Sweet Like Chocolate (Shanks & Bigfoot Original Mix)
10. Jameson Tru Original 4×4 Mix – Tru (Original 4×4 Mix)
11. Doolally Straight From The Heart Club Mix – Straight From The Heart (Club Mix)
12. Shola Ama Imagine Club Asylum Mix – Imagine (Club Asylum Mix)
13. Lovestation Teardrops Flava Mix – Teardrops (Flava Mix)
14. Kristine Blond Love Shy Club Asylum Mix – Love Shy (Club Asylum Mix)
15. The B15 Project Feat. Crissy D & Lady G Girls Like Us Original Mix – Girls Like Us (Original Mix)
16. Sticky Feat. Kele Le Roc The Things We Do 4 Love – The Things We Do 4 Love
17. Zed Bias Neighbourhood – Neighbourhood
18. Ed Case feat Shelley Nelson Something In Your Eyes K Warren Mix – Something In Your Eyes (K Warren Mix)
19. Misteeq Why? Matt Jam Lamont – Why? (Matt Jam Lamont)
20. Tru Faith & Dub Conspiracy Freak Like Me – Freak Like Me
21. N n G Feat. Kallaghan Right Before My Eyes Remix Feat. MC Neat – Right Before My Eyes (Remix Feat. MC Neat)
22. Gabrielle Sunshine Wookie Radio Edit – Sunshine (Wookie Radio Edit)
Disk: 2
1. MJ Cole Sincere Radio Edit – Sincere (Radio Edit)
2. Tina Moore Never Gonna Let You Go Kelly G Bump & Go Vocal Mix – Never Gonna Let You Go (Kelly G Bump & Go Vocal Mix)
3. CJ Bolland Sugar Is Sweeter Armand's Drum n Bass Mix – Sugar Is Sweeter (Armand's Drum n Bass Mix)
4. Jaheim Just In Case Dub-a-holics Roller's Revival Mix – Just In Case (Dub
5. Kci & Jojo Tell Me It's Real Club Asylum Radio Edit – Tell Me It's Real (Club Asylum Radio Edit)
6. The Streets Has It Come To This – Has It Come To This
7. DJ Luck & MC Neat Masterblaster 2000 Oracles Mix – Masterblaster 2000 (Oracles Mix)
8. Azzido Da Bass Dooms Night – Dooms Night
9. Zinc 138 Trek – 138 Trek
10. DJ Deekline I Don't Smoke – I Don't Smoke
11. Monsta Boy Sorry (I Didn't Know) Original Mix – Sorry (I Didn't Know) (Original Mix)
12. Somore I Refuse (What You Want) Industry Standard Remix – I Refuse (What You Want) (Industry Standard Remix)
13. Dem 2 Destiny – Destiny
14. Storm Queen Look Right Through Element Z Remix – Look Right Through (Element Z Remix)
15. Jessie Ware Running Disclosure Remix – Running (Disclosure Remix)
16. F.U.N It's The Way 99 remix – It's The Way (99 remix)
17. Scott Garcia A London Thing – A London Thing
18. Mark Ruff Ryder feat Special MC Joy – Joy
19. The Nightcrawlers Push The Feeling On MK Dub of Doom – Push The Feeling On (MK Dub of Doom)
20. Harddrive Deep Inside – Deep Inside
21. George Morel Lets Groove – Lets Groove
22. Bizzi Bizzi's Party Booker T Mix – Bizzi's Party (Booker T Mix)
Disk: 3
1. So Solid Crew 21 Seconds – 21 Seconds
2. Oxide & Neutrino Bound 4 Da Reload – Bound 4 Da Reload
3. Double 99 Ripgroove Original Mix – Ripgroove (Original Mix)
4. Sticky ft Miss Dynamite Booo! – Booo!
5. Amira My Desire Dreem Teem Mix – My Desire (Dreem Teem Mix)
6. Wookie Battle Vocal Mix – Battle (Vocal Mix)
7. Sia Little Man Wookie Mix – Little Man (Wookie Mix)
8. Cleptomaniacs All I Do Bump n Flex Dub Mix – All I Do (Bump n Flex Dub Mix)
9. Zak Toms Bring Me Down – Bring Me Down
10. Sunship feat Anita Kelsey Try Me Out (Let Me Lick It) Original Mix – Try Me Out (Let Me Lick It) (Original Mix)
11. Nu Birth Anytime
12. Maxwell D Serious – Serious
13. Indo RU Sleeping? Bump n Flex Remix – RU Sleeping? (Bump n Flex Remix)
14. M Dubs Bump N Grind Original Mix – Bump N Grind (Original Mix)
15. Stephen Emmanuel presents Colours Hold On SE22 Mix? – Hold On (SE22 Mix?)
16. Ramsey & Fen feat Lynsey Moore Love Bug – Love Bug
17. TJR feat Xavier Just Gets Better TJR Dub – Just Gets Better (TJR Dub)
18. Kim English Nite Life Armand Van Helden Retail Radio Edit – Nite Life (Armand Van Helden Retail Radio Edit)
19. Mr Reds Can You Feel It Original Mix – Can You Feel It (Original Mix)
20. Antonio Hyperfunk – Hyperfunk
21. Y-Tribe Enough Is Enough Extended Mix – Tribe
22. Roy Davis Jr. Feat. Peven Everitt Gabriel – Gabriel