Die Ministry of Sound Recover mit ihrer Tracklist, ist der nächste Streich aus des englischen Labels. In den vergangenen Monaten, haben wir immer wieder die CDs des Labels Ministry of Sound in den höchsten Tönen gelobt, denn hier ist für jeden immer etwas dabei.
Mitten im Sommer kommt die Ministry of Sound Recover gerade richtig, denn hier findet ihr die größten Dance-Hits in Versionen, wie ihr sie vielleicht noch nie zu vor gehört habt. Für eingefleischte Szene Kenner gilt das natürlich nicht.
Um einfach mal einige Beispiele zu nennen, hier gibt es Top Tracks von unter anderem Kygo, Avicii, Major Lazer, Sam Smith, Ellie Goulding, Calvin Harris, Ryan Adams, Mike Posner, Florence + The Machine, Years & Years, Katie Melua, und unheimlich vielen mehr.
Im Handel steht die Ministry of Sound Recover für euch ab dem 29. Juli 2016 und wie immer, haben wir natürlich auch an dieser Stelle, wie immer die Tracklist und das passende Cover für euch am Start. Die MiniMixe von Ministry of Sound, sind neuerdings leider fast alle in Deutschland gesperrt, wieder einmal dank Youtube vs. Gema.
Wenn euch die Tracklist überzeugt, könnt ihr das gute Stück natürlich bereits bei Amazon oder anderen Online-Shops erwerben, um sie so schnellstmöglich in den Händen halten könnt.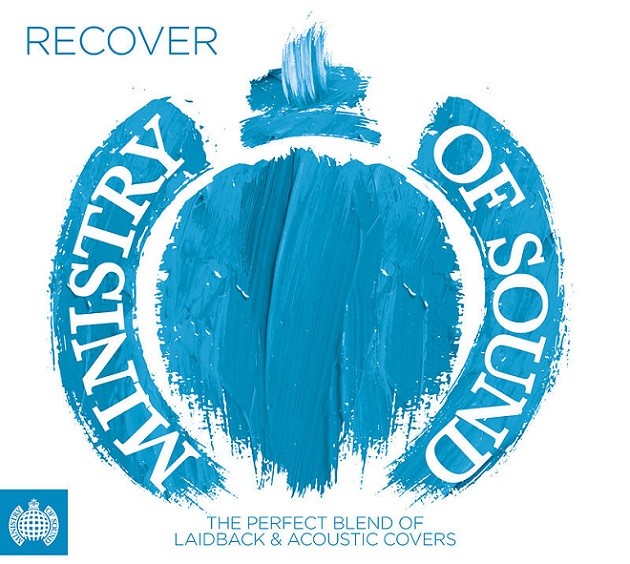 Disk: 1
1. This Girl – Cooking on 3 Burners – Cooking on 3 Burners
2. Sunshine – Tieks – Tieks
3. Do You Mind – Kyla Acoustic Version – Kyla (Acoustic Version)
4. Fast Car – Michael Collings Acoustic – Michael Collings (Acoustic)
5. I Took a Pill in Ibiza – Grace Grundy Acoustic – Grace Grundy (Acoustic)
6. Firestone – Kygo – Kygo
7. King – Years & Years – Years & Years
8. My Love – Jess Glynne Fireworks Version – Jess Glynne (Fireworks Version)
9. Waves – Mr Probs Acoustic – Mr Probs (Acoustic)
10. Lean On – Pentatonix Acoustic Version – Pentatonix (Acoustic Version)
11. Where Are You Now – Jack U Original – Jack U (Original)
12. Sugar – Francesco Yates – Francesco Yates
13. I Could Be the One – Avicii Vs Nicky Romero Ember Island Remix – Avicii Vs Nicky Romero (Ember Island Remix)
14. Titanium – Colin McClaughlin Acoustic – Colin McClaughlin (Acoustic)
15. Don't You Worry Child – Swedish House Mafia Feat. John Martin Noonie Bao Acoustic Mix – Swedish House Mafia Feat. John Martin (Noonie Bao Acoustic Mix)
16. Gravity – DJ Fresh & Ella Eyre – DJ Fresh & Ella Eyre
17. Easy Love – Sigala Acoustic Version – Sigala (Acoustic Version)
18. (Gecko) Overdrive – Kwabs Acoustic – Kwabs (Acoustic)
19. How Deep Is Your Love – Beth Acoustic – Beth (Acoustic)
20. Faded – Alan Walker Live & Acoustic – Alan Walker (Live & Acoustic)
Disk: 2
1. Can't Stop the Feeling – Nicole Cross – Nicole Cross
2. Love Yourself – Justin Bieber – Justin Bieber
3. Latch – Sam Smith – Sam Smith
4. Grenade – Bruno Mars – Bruno Mars
5. Chandelier – Sia Acoustic Version – Sia (Acoustic Version)
6. Ellie Goulding – Love Me Like You Do Acoustic Version – Love Me Like You Do (Acoustic Version)
7. Get Lucky – Naughty Boy Piano Version – Naughty Boy (Piano Version)
8. Waiting All Night – Ella Eyre Acoustic – Ella Eyre (Acoustic)
9. XO – John Mayer – John Mayer
10. Let It All Go – Rhodes & Birdy Acoustic Version – Rhodes & Birdy (Acoustic Version)
11. Shake It Out – Florence + The Machine – Florence + The Machine
12. Running – Jessie Ware – Jessie Ware
13. Man in The Mirror – James Morrison Acoustic Version – James Morrison (Acoustic Version)
14. Wake Me Up – Aloe Blacc Acoustic – Aloe Blacc (Acoustic)
15. Wicked Game – James Vincent McMorrow Acoustic Version – James Vincent McMorrow (Acoustic Version)
16. You're The One That I Want – Lowfang – Lowfang
17. Wonderwall – Ryan Adams – Ryan Adams
18. Sweet Child O'Mine – Taken by Trees – Taken By Trees
19. Wonderful Life – Katie Melua – Katie Melua
20. Grounded – Rae Morris – Rae Morris