Mit der P1 Club We Own the Night 6 geht die Reihe in die nächste Runde, natürlich auch wieder mit Top Tracklist. Als diese Reihe damals das erste mal auf den Markt kam, gaben wir ihr nu wenig Überlebenschance, doch mit der 6. Ausgabe nun, hat sich die Reihe eindeutig gefestigt.
Wie der Name schon sagt, ist das musikalische Konzept am P1 Club angelehnt und somit hat sie bereits seit der ersten Ausgabe einen großen Namen zu bieten, denn der P1 Club gehört zu den bekanntesten Clubs in Deutschland.
Neben den großen bekannten Hits von Robin Schulz, David Guetta, Calvin Harris, Avicii und vielen anderen, darf natürlich auch der Mega Hit " Omi – Cheerleader " nicht fehlen, denn dieser Hit geht derzeit vielen nicht mehr aus dem Kopf.
Bis zum Release Termin dauert es zum Glück nicht mehr ganz so lange, denn ab dem 20. März 2015 steht die P1 Club We Own the Night 6 für euch im Handel bereit und wie ihr es von uns gewöhnt seid, haben wir natürlich auch hier die Tracklist und das Cover für euch am Start.
Sollte euch gefallen, was ihr anhand der Tracklist zu sehen bekommt, so könnt ihr die CD mit einem Klick auf die Like Button natürlich supporten.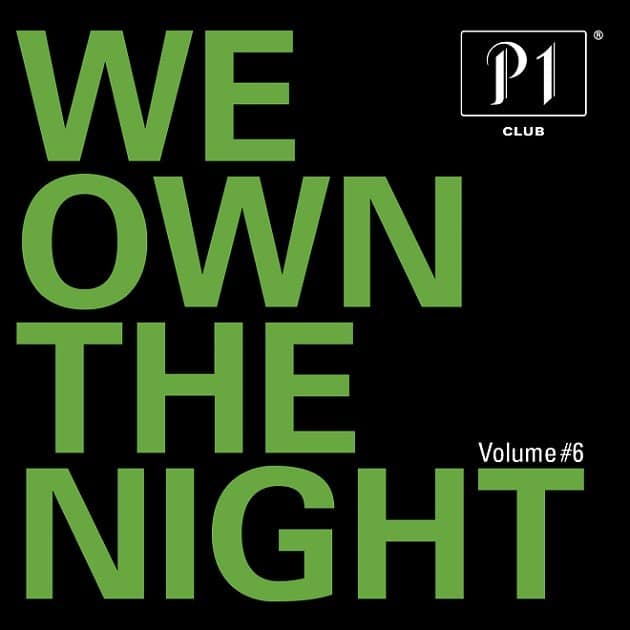 Disk: 1
1. Cheerleader (Felix Jaehn Remix Radio Edit) – Omi
2. Real Love – Clean Bandit & Jess Glynne
3. Last All Night (Koala) [Feat. Kstewart] – Oliver Heldens
4. Break The Rules – Charli Xcx
5. Blame (Feat. John Newman) – Calvin Harris
6. The Nights – Avicii
7. I'm An Albatraoz – Aronchupa
8. I Loved You (Feat. Melissa Steel) – Blonde
9. Dangerous (Feat. Sam Martin) [Robin Schulz Remix] [Radio Edit] – David Guetta
10. Djon Maya Maï (Feat. Victor Démé) [Oliver Koletski Remix] – Synapson
11. Sun Goes Down (Feat. Jasmine Thompson) [Radio Mix] – Robin Schulz
12. Fade Out Lines – The Avener
13. Faded – Zhu
14. When The Beat Drops Out (Florian Paetzold Remix) – Marlon Roudette
15. Break Free (Feat. Zedd) – Ariana Grande
16. Wrapped Up (Feat. Travie Mccoy) [Westfunk Radio Mix] – Olly Murs
17. Rhythm Is A Dancer (Cj Stone 2015 Rework) – Snap!
18. Nobody – Picco
19. Calavera – Klaas
20. Turn Up The Speakers (Radio Edit) – Afrojack & Martin Garrix
21. Sally (Feat. Harrison) [Clean Album Version] – Hardwell
22. Break It Down (Feat. Mr. V) [Original Edit] – Sean Finn
Disk: 2
1. Hotel (Feat. Chris Brown) [Dirty Version] – Kid Ink
2. Turn Down For What – Dj Snake & Lil Jon
3. Sie Kann Nicht Tanzen (Dj Scream Remix) – Jan Delay
4. Divine Sorrow (Feat. Avicii) – Wyclef
5. Walk (Jaded Remix) – Kwabs
6. Don't (Rick Ross Remix) – Ed Sheeran
7. Bump & Grind 2014 (Radio Edit) – Waze & Odyssey & R. Kelly
8. Long Days Hot Nights (Claptone Radio Edit) – Sirens Of Lesbos
9. Push The Feeling On (U-Ness & Jedset 2014 Soulheat Radio Edit) – Nightcrawlers
10. Needin U (With Barbara Tucker) [Radio Mix] – Milk & Sugar
11. Everyone (Sonic Future Radio Edit) – Yves Murasca & Ron Carroll
12. Sugar Man – Yolanda Be Cool & Dcup
13. Blind Heart (Feat. Terri B!) [Radio Edit] – Cazzette
14. The Key (Feat. Kelis) – Breach
15. Runaway (U & I) – Galantis
16. Bullit (So Real) – Watermät
17. S.A.X. (Original Mix) – Laidback Luke & Tujamo
18. They Don't Know (Radio Edit) – Disciples
19. One Night (Feat. Christine Ben-Ameh) – Guardate & Saxity
20. Carribean Dreams (Rise Up Tonight) [Charles B Remix Edit] – Mann & Meer
21. To The King (Short Mix) – Achtabahn
22. Crazy (Feat. Joie Tan) [Radio Mix] – Teemid