Mit der Doppel-CD Version der Tomorrowland – The Secret Kingdom of Melodia, kommt auch dieses Jahr eine verkürzte Tracklist auf den Markt. Bereits im letzten Jahr kam erst eine 4er CD-Box auf den Markt und anschließend dann noch eine Doppel-CD, auch bei Tomorrowland 2016 wird es sicherlich nicht anders sein.
Die Fans müssen aber langsam aber sicher um ihr Festival bangen, denn der Amerikanische Ableger Tomorrowworld, steht wegen drohender Pleite zum Verkauf. Wird es nun eine Light Version des Festivals geben oder werden die Ticketpreise deutlich steigen ? In den nächsten Monaten werden die Tickets wieder verkauft und spätestens da werden wir es wissen.
Im letzten Jahr konnte uns die Doppel-CD zum Tomorrowland Festival nicht so überzeugen, doch nach dem ersten Blick auf die Tracklist, sieht s in diesem Jahr anders aus. Selbstverständlich gibt es hier eher die Festival Banger und nicht die ganzen Deep House Tracks von Felix Jeahn, Robin Schulz oder anderen.
Bis zum Release der Tomorrowland – The Secret Kingdom of Melodia als Doppel-CD dauert es noch eine ganze Weile, denn erst in 4 Wochen steht das gute Stück im Handel parat. So habt ihr immerhin noch ausreichend Zeit euch mit Hilfe der Tracklist und dem Cover ein Bild von der CD machen könnt, ehe sie dann am 20. November 2015 im Handel steht.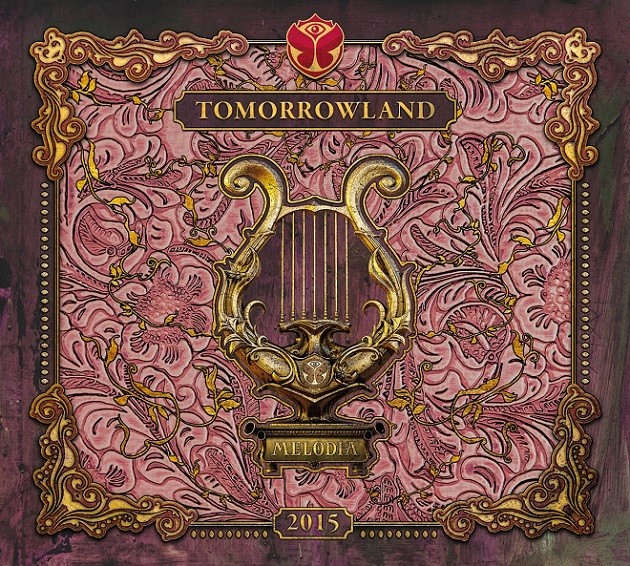 Disk: 1
1. Tomorrowland – Armin van Buuren Intro
2. Armin van Buuren & Mark Sixma – Panta Rhei
3. Armin van Buuren feat. Mr. Probz – Another You (Headhunterz Remix)
4. Andrew Rayel – Rise Of The Era (Digital X Edit)
5. W&W – Rave After Rave
6. MaRLo – Atlantis
7. Deem – Elevation
8. Armin van Buuren – Together (In A State Of Trance)
9. Willem De Roo – Omen
10. Yoel Lewis – Nepal
11. Arisen Flame – Fireball
12. Marcel Woods – Advanced (MaRLo Remix)
13. Gaia – In Principo
14. Jorn van Deynhoven – Freaks (Festival Edit)
15. Tomorrowland – Dimitri Vegas & Like Mike Intro
16. Dimitri Vegas & Like Mike / Fatboy Slim & Riva Starr feat. Beardyman – Reverse (The Mortal Combat Theme) / Eat Sleep Rave Repeat (Dimitri Vegas & Like Mike vs. Ummet Ozcan Tomorrowland Remix)
17. Dimitri Vegas & Like Mike vs. Fedde Le Grand – Tales Of Tomorrow
18. Tujamo / Valentino Khan – Booty Bounce / Deep Down Low
19. Dimitri Vegas & Like Mike feat. Wolfpack – Ocarina (Klaas & Mazza Remix)
20. Dimitri Vegas & Like Mike vs. W&W – Meet Her At Tomorrowland (feat. Da Hool)
21. Sidney Samson vs. Gwise / Major Lazer x DJ Snake – Guess Who's Back / Lean On (feat. Mø )
22. Dimitri Vegas & Like Mike vs. Ummet Ozcan – The Hum
23. Galantis / DVBBS & Jay Hardway – Runaway (U & I) / Voodoo
24. Dimitri Vegas & Like Mike vs. VINAI – Louder
25. Dillon Francis & DJ Snake – Get Low
26. Felix – Don't You Want Me (Dimitri Vegas & Like Mike Remix)
27. Kygo feat. Conrad / Dimitri Vegas, Moguai & Like Mike – Firestone / Mammoth
28. Dimitri Vegas & Like Mike vs. NeYo – Higher Place
29. Dimitri Vegas & Like Mike vs. NeYo – Higher Place (Bassjackers Remix)
30. Dimitri Vegas & Like Mike vs. NeYo – Higher Place (Angemi Remix)
Disk: 2
1. Tomorrowland – Martin Garrix Intro
2. Martin Garrix – Forbidden Voices
3. Martin Garrix vs. Matisse & Sadko – Dragon
4. Martin Garrix – Proxy
5. Jay Hardway – Wake Up
6. TV Noise – Tell Me
7. Martin Garrix & Tiësto – The Only Way Is Up
8. Tiësto & DallasK – Show Me
9. Jauz and Ephwurd – Rock The Party
10. KSHMR – JAMMU
11. Martin Garrix & Usher – Don't Look Down
12. Tomorrowland – Robin Schulz Intro
13. Anthony D'Amato – Back Back Back
14. Klingande feat. Broken Back – Riva (Restart The Game)
15. Serge Devant & Damiano feat. Camille Safiya – Fearing Love
16. Graziella Shazad – La Vie Change (DinnerDate Remix)
17. Alex Schulz – Ways
18. Robin Schulz feat. Ilsey – Headlights
19. Freddy Verano feat. Stephenie Coker – Your Woman
20. Feder feat. Lyse – Goodbye (Hugel Remix)
21. Sam Feldt feat. Kimberly Anne – Show Me Love (EDX's Indian Summer Remix)
22. Gabriel & Castellon – Es Vedra (Touch & Go Remix)
23. Lykke Li – No Rest For The Wicked (Robin Schulz Remix)