Back to Oldschool, heißt es mit der neuen Trance Nation – The 90s und ihrer grandiosen Tracklist. Viel zu oft hört man den Satz " Früher war alles besser ", doch war es wirklich so ? Zumindest Freunde der Trance Musik, können sich mit Hilfe der Trance Nation – The 90s zurück in die 90er Jahre befördern.
Wenn man bei so einer Compilation den Blick über die Tracklist schweifen lässt, kommen zahlreiche Erinnerungen an unvergessliche Partys hoch. Songs zu denen man sich kennenlernte, zu denen man gemeinsam feierte oder mit denen man Alt wurde. Ist das der Grund, warum früher alles besser war ?
Wir von Tracklist.Club sind der Meinung, dass die Wertigkeit der Songs früher höher war, da sie mehr Geld einspielten. Früher konnten sich Künstler Monatelang Zeit lassen für einen neuen Song und mussten nicht innerhalb weniger Wochen gleich ein ganzes Album produzieren und veröffentlichen.
So freut es umso mehr, wenn Compilations wie die neue Trance Nation – The 90s einen Mit auf eine musikalische Zeitreise nehmen. Wenn wir an dieser Stelle mal einen Blick auf die Tracklist werfen, finden wir hier zahlreiche Tops Tracks wie z.b: Kai Tracid, Armin van Buuren, Energy 52, Future Breeze, ATB und unzählige mehr.
Im Handel steht das gute Stück ab dem 26. Juli 2019 und das nicht nur im CD Format. Echte Fans der guten alten Zeit, können sich die Trance Nation – The 90s auch als Vinyl Paket bestellen und so noch tiefer in die 90er Jahre abtauchen.
Wie immer, haben wir natürlich auch in diesem Fall die Tracklist und das dazu passende Cover für euch am Start, damit ihr wisst was euch hier erwartet.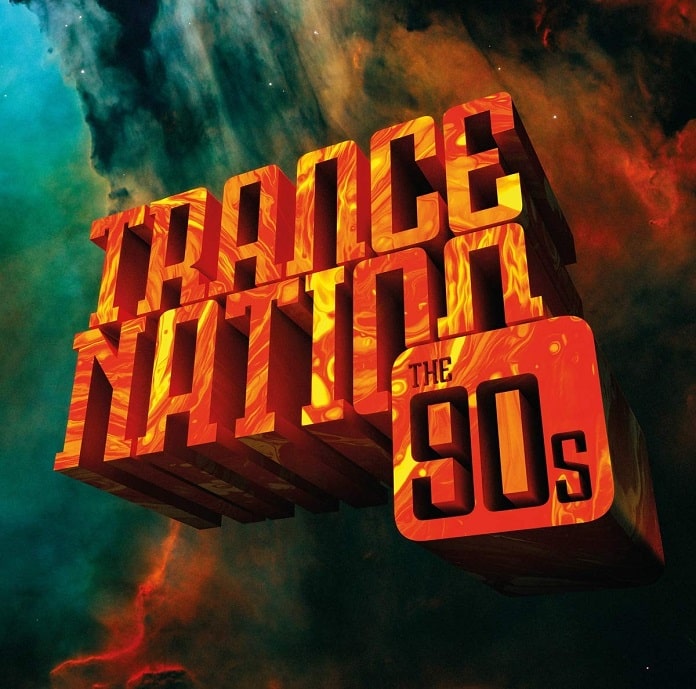 Disk: 1
1. CHICANE FEAT. MOYA BRENNAN – SALTWATER
2. NIKOLAI – READY TO FLOW
3. ENERGY 52 – CAFÉ DEL MAR (KID PAUL MIX)
4. KAY CEE – MILLENIUM STRINGZ
5. FUTURE BREEZE – WHY DON'T YOU DANCE WITH ME?
6. THREE DRIVES ON A VINYL – GREECE 2000
7. MARC ET CLAUDE – LA (MOONMAN'S FLASHOVER MIX)
8. PARAGLIDERS – OASIS
9. ODYSSEE OF NOISES – FIREDANCE (THE SUNRISE)
10. PUSH – UNIVERSAL NATION
11. ARMIN VAN BUUREN – COMMUNICATION
12. FRIDGE – PARADISE (NU GRAY MIX)
13. CHAKRA – LOVE SHINES THROUGH
14. ZYON – NO FATE
15. ATB – 9 PM (TILL I COME)
16. HUMATE – LOVE STIMULATION
17. VERNON – WONDERER
18. THREE 'N ONE – REFLECT
19. EMPEROR – TIMERUNNER
20. KAI TRACID – DESTINY'S PATH
21. KOMAKINO – MAN ON MARS (DJ JAN REMIX)
22. 4VOICE – ETERNAL SPIRIT (NORTHERN MIX)
Disk: 2
1. BLUE ALPHABET – CYBERTRANCE
2. RAMIN – BRAINTICKET
3. BINARY FINARY – 1998 (PAUL VAN DYK REMIX)
4. THE THRILLSEEKERS – SYNAESTHESIA
5. VELOCITY – FUTURE
6. PYRATE – BYCANCE
7. JET SET & PLASTIC ANGEL – LOST IN TRANCE
8. ULTRA SHOCK – THE SOUND OF E
9. D.O.N.S. FEAT. SPIRIT ZONE – RESISTANCE
10. NOSTRUM – POLARIS
11. KAMASUTRA – WATERFRONT
12. COSMO – HYMN
13. MOONRISE – EVOLUTION 4-WARD
14. NUCLEAR HYDE – ACCELERATOR
15. JL – THE FUTURE
16. GARY D. – LOVE IS AN OCEAN
17. CYGNUS X – THE ORANGE THEM
18. SCOOTER – RHAPSODY IN
19. CHERRYMOON TRAX – THE HOUSE OF HOUSE
20. DJ HOOLIGAN – THE CULTURE
21. MEGA `LO MANIA – THE FINEST
22. COMMANDER TOM – ARE AM EYE?
Disk: 3
1. SUNBEAM – OUTSIDE WORLD
2. FINAL FANTASY – CONTROLLING TRANSMISSION
3. ATOMIC JUNKIES – ONE WAY OUT
4. PROXYMA – OTHER WORLDS
5. STATE OF MIND – OUR DESTINATION
6. NAUTILUS – CHORUS REVERSE (STATE OF MIND REMIX)
7. SVEN-R-G & 4 HEADS – TIME TO MOVE
8. RMB – REALITY
9. DJ TIBBY – ENERGY
10. HUMAN TARGET – SCHATTEN
11. CENITH X – FEEL (LEGEND B. REMIX)
12. CHARLY LOWNOISE & MENTAL THEO – GET FUNKY
13. SILVERPLATE – EXPRESS YOURSE
14. LEGEND B. – LOST IN LOVE
15. PLASTIC ENEMY – WORLD OF MUSIC
16. DAVE DAVIS – TRANSFIGURATION
17. JAM & SPOON – CAN YOU FEEL IT
18. DJ JO – SPACE HARMONY (GARY D. REMIX)
19. X-ITE – RESEARCH
20. CYTAX – DEEP DREAM
21. TIMO MAAS & GARY D. – DIE HERDPLATTE 100°
22. WESTBAM – CELEBRATION GENERATION