Die neue Urban 2015 – The Very Best in R'n'b and Hip Hop mit ihrer Tracklist, dürfte die großen Compilations in den Download-Charts ganz schön ärgern. Wir haben in den letzten Monaten in vielen Beiträgen geschrieben, dass es keine gute Compilation im Black Musik Bereich mehr gibt und da ist endlich wieder eine.
Ein Riesen Pluspunkt an der neuen Urban 2015, ist eigentlich auch das wichtigste an der CD und zwar die Tracklist. Hier hat sich das Label Polystar (Universal Music) nicht nur an der oberen Hälfte der Black Musik Charts bedient, sondern auch reichlich nicht so mega bekannten Tracks bedient.
Im Vergleich zur Bravo Black Hits Reihe, kommen hier eher die echten R'n'B und Hip Hop Fans auf ihre Kosten. Bis zum Release der Urban 2015 – The Very Best in R'n'b and Hip Hop dauert es noch ein paar Tage aber bis dahin könnt ihr natürlich wie gewohnt, euch die Tracklist und das passende Cover schon einmal anschauen.
Wenn euch die Tracklist der Urban 2015 überzeugen kann, könnt ihr diesen Sampler natürlich bereits bei Amazon oder anderen Online Shops vorbestellen. So könnt ihr euch am 13. November 2015, also am Tag des Release, über ein Päckchen im Briefkasten mit der neuen CD freuen.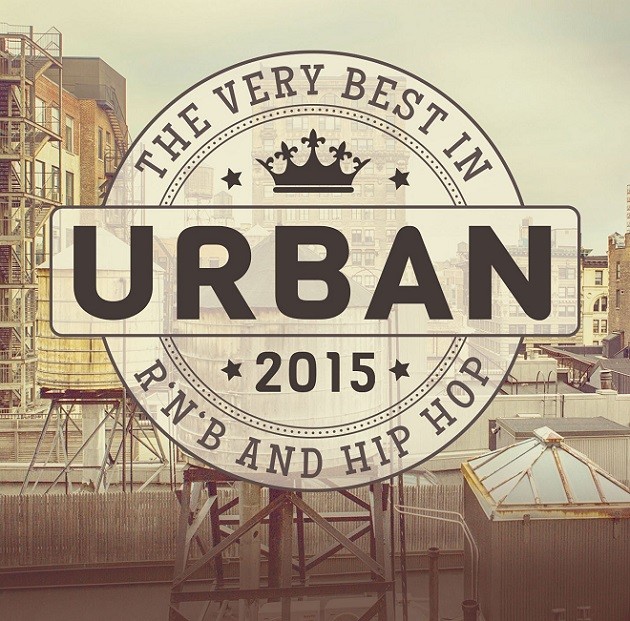 Disk: 1
1. Locked Away – R.City
2. Whip It! – Lewis, Lunchmoney
3. Hula Hoop – Omi
4. Uptown Funk – Ronson, Mark
5. Back Together – Thicke, Robin
6. Worth It – Fifth Harmony
7. Schwung In Die Kiste – Die Orsons
8. You Know You Like It – Dj Snake & Alunageorge, Snake, Dj, Alunageorge
9. Watch Me (Whip / Nae Nae) – Silentó
10. Be Real – Kid Ink
11. Somebody – La Rose, Natalie
12. Mama Ain't Proud – Sebastian, Guy
13. Get Low (Edit) – Francis, Dillon, Snake, Dj
14. Anaconda – Nicki Minaj
15. Like Mich Am Arsch – Deichkind
16. Dessert – Dawin
17. Freak Of The Week – Krept & Konan
18. Levels – Jonas, Nick
19. Fun – Pitbull
20. Holiday (Dj Antoine Vs Mad Mark 2k15 Radio Edit) – Dj Antoine
21. Talk To Me – Brewer, Nick
22. The Party (This Is How We Do It) (Radio Edit) – Stone, Joe
Disk: 2
1. Astronaut – Sido
2. Lieblingsmensch – Namika
3. So Wie Du Bist (Radio Edit) – Motrip
4. Here – Cara, Alessia
5. Body On Me – Ora, Rita
6. What Do You Mean? – Bieber, Justin
7. The Fix – Nelly
8. Love Me Harder – Grande, Ariana, The Weeknd
9. Zero – Brown, Chris
10. Freedom – Williams, Pharrell
11. Bills – Lewis, Lunchmoney
12. Everybody Feeling Something – Roudette, Marlon
13. Player – Tinashe
14. Around The World – La Rose, Natalie
15. Good For You – Gomez, Selena
16. Jealous (Radio Edit) – Labrinth
17. Coffee – Miguel
18. Everyday – A$Ap Rocky
19. Von Der Liebe – Fettes Brot
20. Bist Du Real – Kc Rebell
21. Ich Will Nur Dass Du Weißt (Radio Edit) – Sdp
22. Bye Bye – Cro