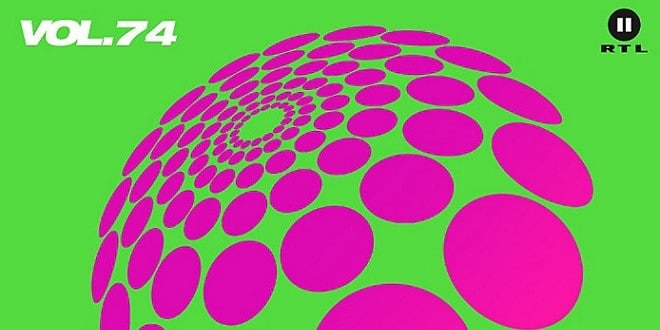 Freunde der gepflegten Charts Musik aufgepasst, die The Dome 74 schickt ihre Tracklist ins Rennen und wird sich damit in den Download- und Compilation Charts sicher gut platzieren können. In Sachen Top Tracks, steht die The Dome Rehe den Bravo Hits CDs schon lange nichts mehr nach.
So ist es auch nicht verwunderlich, dass diese im Wechsel auf den Markt kommen, denn erst vor einen Wochen ist die aktuelle Bravo Hits Ausgabe erschienen und bevor es denn Ende Juli / Anfang August mit der neuen Bravo Hits weiter geht, macht sich die The Dome 74 noch einmal so richtig breit.
Wenn wir mal einen Blick auf die Tracklist werfen, kann sich kaum jemand beschweren, denn jedes Chart taugliche Genre wird hier mit dem aktuellsten Stand abgearbeitet. So findet man auf der The Dome 74 sogar schon die neue Single " #Wokeuplikethis " von DJ Antoince vs. Mad Mark.
Natürlich findet man hier auch reichlich weitere Top Tracks von z.B. Years & Years, Serani, Martin Garrix feat. Usher, Chris Brown, Pitbull, Armin van Buuren, Felix Jaehn und viele mehr. Bis zum Release Termin am 5. Juni 2015 müsst ihr euch noch etwas gedulden, jedoch könnt ihr in der Zwischenzeit schon einmal ein Blick auf das Cover und die dazugehörige Tracklist werfen.
Wenn euch eben diese Tracklist überzeugen kann, so könnt ihr die The Dome 74 natürlich bereits bei Amazon und anderen Shops vorbestellen, damit ihr sie auch bereits zum Release Termin bequem im Postkasten findet.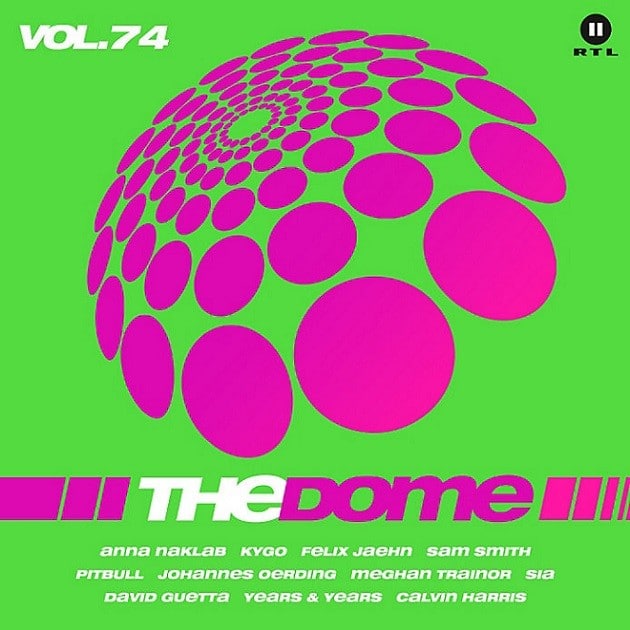 Disk: 1
1. Ain't Nobody (Loves Me Better) – Jaehn, Felix Feat. Jasmine Thompson
2. Stole The Show – Kygo Feat. Parson James
3. Supergirl – Radio Edit – Naklab, Anna Feat. Alle Farben & Younotus
4. King – Years & Years
5. Riva (Restart The Game) – Radio Edit – Klingande Feat. Broken Back
6. Unter Meiner Haut – Radio Mix – Gestört Aber Geil & Koby Funk Feat. Wincent Weiss
7. Five More Hours – Deorro X Chris Brown – Deorro X Chris Brown
8. Pray To God – Harris, Calvin Feat. Haim / Haim
9. Tonight Again – Sebastian, Guy
10. Overload – Life Of Dillon
11. Bills – Lewis, Lunchmoney / Lewis, Lunchmoney / Reed, Ricky
12. 2 Heads – Coleman Hell / Hell, Coleman
13. No Games – Hedonism Remix – Serani
14. Runaway (U & I) – Galantis
15. Another You – Radio Edit – Van Buuren, Armin Feat. Mr. Probz
16. For You – Radio Edit – Bodybangers & Ph Electro
17. Don't Look Down – Garrix, Martin Feat. Usher
18. Samsara – Tungevaag & Raaban / Staalasen Larsen, Karoline
19. #Wokeuplikethis – Dj Antoine Vs Mad Mark 2k15 Radio Edit – Dj Antoine Feat. Storm
20. Intoxicated – New Radio Mix – Solveig, Martin & Gta
21. Fun – Pitbull Feat. Chris Brown
22. What I Did For Love – Guetta, David Feat. Emeli Sande
Disk: 2
1. Fire Meet Gasoline – Sia
2. Wie Schön Du Bist – Connor, Sarah
3. Wenn Du Lebst – Oerding, Johannes
4. Dear Future Husband – Trainor, Meghan / Trainor, Meghan / Kadish, Kevin
5. Paris – Glasperlenspiel
6. Like I Can – Smith, Sam
7. Castle In The Snow – The Avener & Kadebostany
8. Cassy O' – Ezra, George / Ezra, George
9. Open Season – Salvat, Josef / Salvat, Josef
10. Home – Dotan
11. Dunkle Seite – Herzdame
12. Close Your Eyes – Rhodes
13. Save Me – Listenbee Feat. Naz Tokio
14. Something Big – Mendes, Shawn
15. My Heart Ain't That Broken – Clio, Leslie
16. You Don't Own Me – Grace Feat. G-Eazy
17. I'm Not Rich – King's Son, The Feat. Blacko
18. I Don't Mind – Usher Feat. Juicy J
19. Forrest – Dat Adam
20. Schwung In Die Kiste – Orsons, Die
21. Like Mich Am Arsch – Deichkind