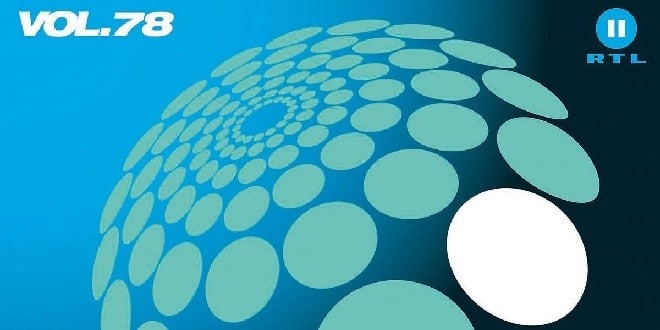 Die The Dome 78 steht an, höchste Zeit einen Blick auf die Tracklist zu werfen. Wie immer bekommt ihr hier reichlich Tracks aus den Charts geboten, so das ihr auf den aktuellsten Stand seid. Wünsche bleiben bei der The Dome Reihe eigentlich selten offen, denn hier wurde sich quer durch alle Genres bedient.
So findet man auf der The Dome 78 Tracks von unter anderem The Chainsmokers, Mike Posner, Milow, Pink, Mark Forster, Kygo, Seeb, Samy Deluxe, Kungs, Pitbull, Freischwimmer und unheimlich viele mehr, ihr seht also, wir haben an dieser Stelle mit dem Lob nicht gelogen.
Bis zum Release ist es noch ein paar Tage hin, denn erst ab dem 3. Juni 2016 steht das gute Stück für euch im Handel bereit. Für uns wie immer jedoch kein Grund, euch die Tracklist und das passende Cover vorzuenthalten, denn ihr sollt bekanntlich wissen, was euch bei der The Dome 78 erwartet.
Wir gehen einfach mal davon aus, dass euch die neue Ausgabe wieder einmal überzeugen kann, somit heißt es nun ganz klar, ab in den nächsten Online-Shop und schon einmal fleißig die The Dome 78 vorbestellen, denn die Tracklist lohnt sich wirklich.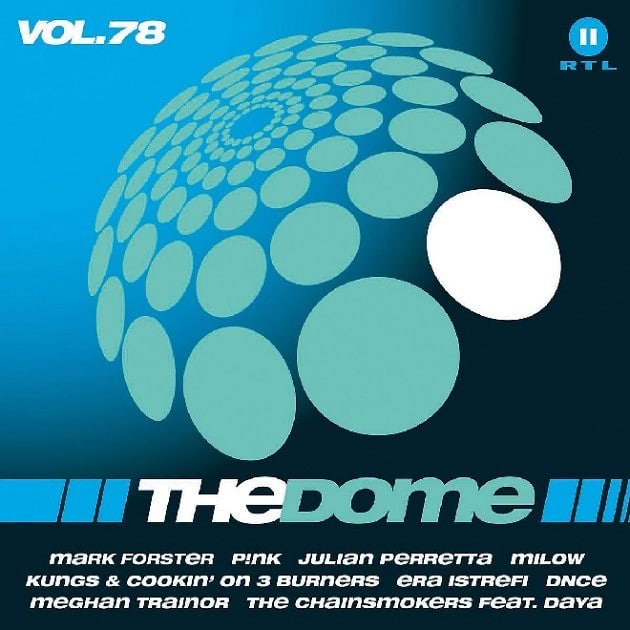 Disk 1:
01.Kungs , Cookin' On 3 Burners – This Girl (kungs Vs. Cookin' On 3 Burners) 3:16
02.Troye Sivan – Youth (gryffin Remix) 3:42
03.Mike Posner – I Took A Pill In Ibiza (seeb Remix) 3:19
04.Julian Perretta – Miracle 2:41
05.Dnce – Cake By The Ocean 3:39
06.Meghan Trainor – No 3:34
07.Era Istrefi – Bonbon 2:47
08.Fifth Harmony – Work From Home 3:37
09.Desiigner – Panda 4:08
10.Twenty One Pilots – Stressed Out 3:23
11.Dua Lipa – Hotter Than Hell 3:08
12.The Chainsmokers – Don't Let Me Down 3:28
13.Cheat Codes , Kris Kross Amsterdam – Sex 3:49
14.Prince Damien – Glücksmoment 3:20
15.Imany – Don't Be So Shy (filatov & Karas Remix) 3:10
16.Freischwimmer – Ain't No Mountain High Enough (radio Edit) 2:49
17.Seeb – Breathe 4:00
18.Kygo – Raging 3:44
19.Pitbull – Messin' Around 3:43
20.Jay Sean – Make My Love Go 3:31
21.Dellé – Tic Toc 2:51
22.Samy Deluxe – Haus Am Mehr 3:22
Disk 2:
01.Mark Forster – Wir Sind Groß 3:26
02.Pink – Just Like Fire (from "alice Through The Looking Glass"/soundtrack Version) 3:36
03.Milow – Howling At The Moon 3:06
04.Enrique Iglesias – Duele El Corazon 3:20
05.Avicii , Conrad Sewell – Taste The Feeling (avicii Vs. Conrad Sewell) 3:12
06.Coldplay – Hymn For The Weekend 4:19
07.Luvbug – Best Is Yet To Come 3:20
08.Alvaro Soler – Sofia 3:30
09.Jennifer Lopez – Ain't Your Mama 3:37
10.Alunageorge – I'm In Control 3:30
11.Lunchmoney Lewis – Ain't Too Cool 3:43
12.Bibi Bourelly – Sally 2:53
13.Ariana Grande – Dangerous Woman 3:57
14.Alessia Cara – Wild Things 3:09
15.Brandon Beal – Golden 3:26
16.The Strumbellas – Spirits 3:24
17.Max Giesinger – 80 Millionen 3:35
18.Wincent Weiss – Musik Sein 3:12
19.Joris – Sommerregen 3:26
20.Bosse – Dein Hurra 3:17
21.Christina Stürmer – Seite An Seite 3:41
22.5 Seconds Of Summer – Jet Black Heart 3:42