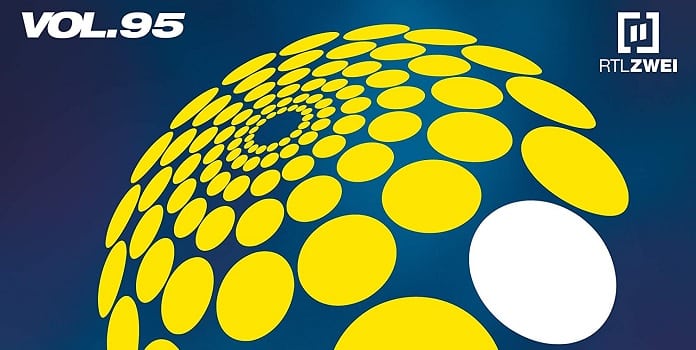 Bereit für die neue The Dome 95 ? In ihrer Tracklist hat sie wie gewohnt, alle Top Tracks die derzeit in den Charts eine Rolle spielen vereint. Zahlreiche Songs findet ihr dieses mal sogar erstmalig auf einer großen deutschen Compilation. So solltet ihr die Chance nutzen, um euch die Songs gesammelt auf einer Doppel-CD zu sichern.
Jetzt wo in der Corona-Krise immer mehr kleine Partys mit Freunden und der Familie im heimischen Garten stattfinden, ist es natürlich besonders wichtig die richtige Musik dabei zu haben. Nichts ist nerviger, als auf einer Party zu sein, wo ständig die Werbung bei Spotify die Stimmung kaputt macht.
Da es sich bei der The Dome Reihe um eine Chart Compilation handelt, ist selbstverständlich für jeden etwas dabei. Ob angesagte Pop-Songs, die unheimlich erfolgreichen Rap Tracks, sowie die feinsten Dance Hits, welche sicherlich derzeit auf allen großen Festivals zu hören gewesen wären.
Bis zum Release könnt ihr die Zeit schon einmal Sinnvoll nutzen, um die The Dome 95 fleißig vorzubestellen. Wer auch in Zukunft noch Compilations kaufen möchte, sollte diese auf jeden Fall supporten, denn bei allen großen Labels, werden immer mehr große Compilations eingestampft, aufgrund der schlechten Verkaufszahlen.
Der Release der neuen Ausgabe ist für den 28. August 2020 angesetzt. Wie immer an dieser Stelle, haben wir auch hier die Tracklist und das passende Cover eingebunden, damit ihr wisst was euch hier alles erwartet. Die The Dome 95 ist bekommt von unserer Redaktion eine absolute Kaufempfehlung.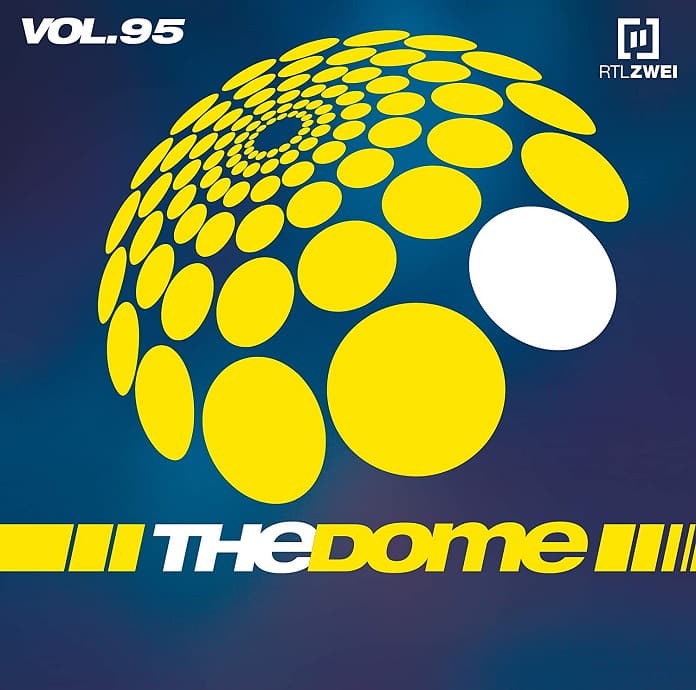 Disk 1:
01.Jason Derulo, Jawsh 685 – Savage Love (Laxed – Siren Beat) 2:52
02.Tina Turner, Kygo – What's Love Got To Do With It 3:27
03.Felix Jaehn – No Therapy 2:53
04.Ava Max – Kings & Queens 2:42
05.Gigi D'Agostino, LA Vision – Hollywood 3:20
06.Wes, Robin Schulz – Alane 2:55
07.The Weeknd – In Your Eyes 3:58
08.Dua Lipa – Hallucinate 3:29
09.Ofenbach, Quarterhead – Head Shoulders Knees & Toes 2:37
10.Tones and I – Ur So FuckInG cOoL 2:53
11.Zara Larsson – Love Me Land 2:40
12.Dimitri Vegas & Like Mike, Regard – Say My Name 2:40
13.Little Mix – Holiday 3:33
14.Lady Gaga, Ariana Grande – Rain On Me 3:04
15.Paul Kalkbrenner – Parachute 3:51
16.Lucky Luke, Lucky Luke – Cooler Than Me 2:58
17.Max, Jonas Blue – Naked 3:31
18.Dennis Lloyd – Alien 2:17
19.Dieter Bohlen, Vize, Imanbek – Brother Louie 2:52
20.Tujamo, Kelvyn Colt – Taking You Home 2:34
21.Ilira, Crispie – Ladida (My Heart Goes Boom) 2:53
22.Younotus, Amber Van Day – Papa 2:51
23.Lost Frequencies – One More Night 2:37
24.Twocolors – Lovefool 3:11
Disk 2:
01.Maroon 5 – Nobody's Love 3:31
02.Clueso, KC Rebell, Capital Bra – Andere Welt 3:10
03.Apache 207 – Bläulich 3:16
04.Céline, Ufo361 – Emotions 2.0 2:27
05.Seeed – Hale-Bopp 3:04
06.Pietro Lombardi – Cinderella 3:01
07.Dua Lipa – Break My Heart 3:42
08.Blackbear – queen of broken hearts 2:51
09.Blackpink – How You Like That 3:01
10.Jonas Brothers – X 3:05
11.Travis Scott, Rosal?a – Tkn 2:10
12.Kontra K – Tiefschwarz 3:10
13.Santos, Jamule – fastlane 2:39
14.Sasha, Annett Louisan, Christina Stürmer, Conor Byrne, Joris, Wier, Stefanie Heinzmann, Milow, Lotte, Glasperlenspiel, Kayef, Nico Santos, Alexa Feser, Philipp Dittberner, Joel Brandenstein, Kelvin Jones, Bibi Bourelly, Justin Jesso, Ilira – Best Of Us 3:17
15.Rin, Kynda Gray – Ayo Technology 3:00
16.Katy Perry – Smile (MAIN VERSION) 2:47
17.Tom Gregory – Rather Be You 2:53
18.Selena Gomez, Trevor Daniel – Past Life (S Version) 3:06
19.Michele Morrone – Hard For Me 2:59
20.Ellie Goulding, Lauv – Slow Grenade 3:37
21.Dermot Kennedy – Giants 2:57
22.Louane – Donne-moi ton coeur 3:10
23.Karol G – Ay, DiOs Mío! 3:10
24.Kayef – Warum 2:53
25.DaBaby, Roddy Ricch – Rockstar 3:02