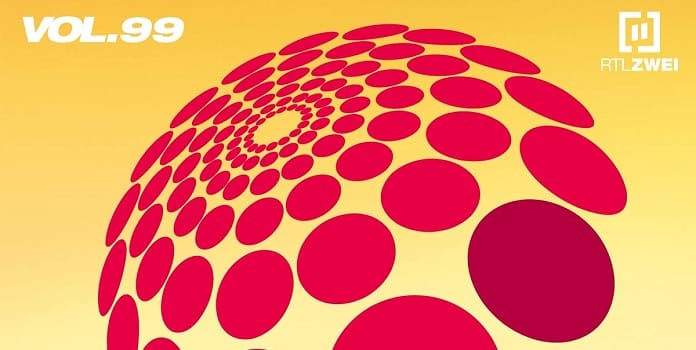 Mit der neuen The Dome 99, kommt eine Tracklist in Form dieser Compilation um die Ecke, die kaum Wünsche übrig lässt. Kurz vor der The Dome 100, gibt die Reihe nochmal alles, um zu überzeugen. Im Bereich der Chart Musik, kommt man an der The Dome nicht vorbei, denn hier findet ihr immer die besten und angesagtesten Hits.
Nur wenige Compilation in Deutschland schaffen es die Ausgabe 100 zu erreichen. Noch in diesem Jahr, dürfte auch die The Dome diese Marke knacken, denn anders als bei der Bravo Hits, kommt hier keine Best of CD im Herbst, sondern üblicherweise noch eine reguläre Ausgabe auf den Markt.
Kommen wir aber auf den Inhalt der The Dome 99 zu sprechen, denn darauf kommt es natürlich an. Wie bereits erwähnt, kann auch die neue Ausgabe wieder förmlich glänzen. Mit dabei sind unter anderem Songs von z.B. Justin Bieber, Bosse, SDP, Jason Derulo, Shakira, Clueso, Imagine Dragons, Rita Ora, Shirin David und viele mehr.
Bis zum bevorstehenden Release, dauert es zum Glück nicht mehr ganz so lange. Bereits ab dem 27. August 2021 steht die neue The Dome 99 für euch im Handel bereit. Sofern euch die Tracklist der brandneuen Chart-Compilation zu überzeugen weiß, sichert euch vorab schon ein Exemplar beim Händler eures Vertrauen.
Wie immer, darf an dieser Stelle die Tracklist und das dazugehörige Cover nicht fehlen, damit ihr eben auch vor dem Kauf bereits wisst, was euch hier alles erwartet.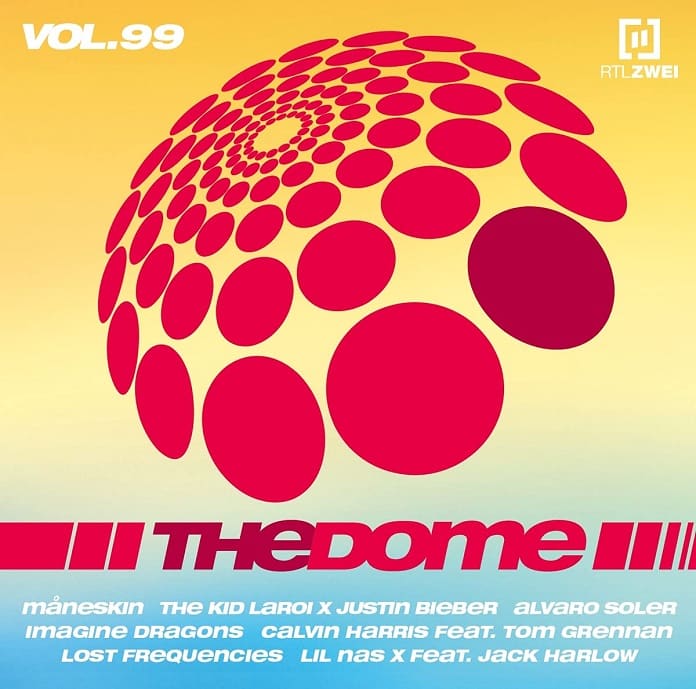 Disk 1:
01.Maneskin – Beggin' 3:32
02.The Kid LAROI & Justin Bieber – Stay 2:20
03.LEA x Casper – Schwarz 2:41
04.Vegedream – Ramenez la coupe a la maison 3:55
05.Post Malone – Motley Crew 3:04
06.Trinidad Cardona – Dinero 2:40
07.Luna – blau 2:23
08.Jason Derulo Tesher – Jalebi Baby 2:49
09.Shakira – Don't Wait Up 3:24
10.Sophie and the Giants – If I Don't Break Your Heart I'll Break Mine 3:05
11.Clueso feat. Andreas Bourani – Willkommen Zurück 2:29
12.HVME & 24kGoldn feat. Quavo – Alright 2:26
13.JORIS x Gentleman x Jugglerz – Immer Noch Hier 3:15
14.Maluma – Sobrio 3:21
15.Sdp – Wenn du in meinem Arm bist 3:07
16.Bosse – Der Sommer 3:34
17.Amber Van Day – Touch 2:58
18.Pascal feat. Leony Letoublon – Friendships (Lost My Love) 3:02
19.Nathan Evans – Told You So 3:16
20.Milky Chance – Colorado 2:55
21.Imagine Dragons – Wrecked 4:02
22.Maneskin – I Wanna Be Your Slave 2:52
Disk 2:
01.Lil Nas X & Jack Harlow – Industry Baby 3:34
02.Montez – Auf & Ab 2:45
03.Wes feat. Loredana Nelson – Nice To Meet Ya 3:02
04.Calum Scott & Lost Frequencies – Where Are You Now 2:28
05.Tinlicker & Helsloot – Because You Move Me 3:16
06.Calvin Harris feat. Tom Grennan – By Your Side 3:09
07.Sasha Alex Sloan & Martin Garrix feat. G-Eazy – Love Runs Out 2:44
08.Hbz – King Kong 2:36
09.Mabel – Let Them Know 2:29
10.Shirin David – Lieben wir 2:35
11.yungfijay feat. ille & MABU lityway – Für dich 3:17
12.Rita Ora, Sigala x Rita Ora – You for Me 2:55
13.Martin Picandet, Kungs – Never Going Home 2:50
14.Alok & John Legend – In My Mind 2:56
15.Nea, Felix Jaehn, Nea Dimitri Vegas & Like Mike – Heard About Me 2:14
16.Jonas Blue & LEON – Hear Me Say 3:10
17.Tones and I – Cloudy Day 3:07
18.Mark Forster – Musketiere 3:21
19.Max Giesinger – Der letzte Tag 2:57
20.Jennifer & Rauw Alejandro Lopez – Cambia el Paso 4:06
21.Laurell – Habit 3:00
22.Alvaro feat. Cali Y El Dandee Soler – Mañana 3:32