Mit dem neuen Album Amy Macdonald – Woman of the World under Best Of Tracklist, schickt die schottische Sängerin euch auf eine kleine Zeitreise der letzten 11 Jahre. Sie zählt mit über 2 Millionen verkauften Alben, zu den erfolgreichsten Solokünstlerinnen in Deutschland.
Selbst wer sich an den Namen Amy Macdonald nicht erinnern kann, wird bei ihrer Single-Debüt " This is the Life" sagen, dass er zumindest diese Single kennt. Denn damals hielt sich ihr Song in zahlreichen Ländern Europs mehrere Wochen ganz vorne in den Charts und beschwerte ihr einen Mega Durchbruch.
Nun hat sie die schönsten Stücke aus ihren Alben "This is the Life", "A Curious Thing","Life in ad Beautiful light" und "Under Stars", ausgewählt. So nimmt sie kurz vor Weihnachten ihre Fans mit auf eine musikalische Zeitreise, die durch die Karriere von Amy Macdonald führt.
Bis zum Release des Albums Amy Macdonald – Woman of the World dauert es zum Glück nicht mehr ganz so lange, denn bereits ab dem 23. November 2018 steht das gute Stück für euch im Handel bereit. Wir haben an dieser Stelle wie immer die Tracklist und das passende Cover für euch parat.
Also kleine Preview, haben wir euch nochmal ihre Debüt-Single Amy Macdonald – This is the Life eingebunden, um die Zeitreise schon einmal anzustoßen. Der Song hat übrigens mittlerweile über 65 Millionen Aufrufe bei Youtube.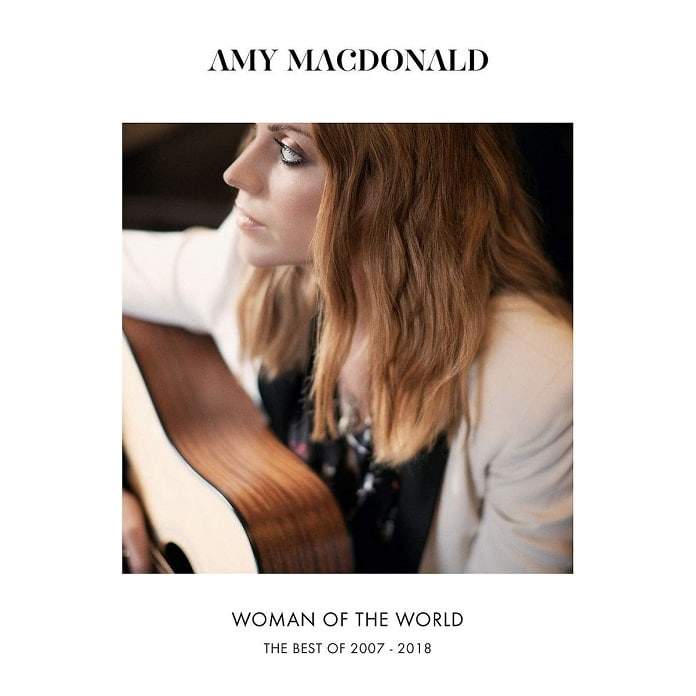 1. This Is The Life
2. Mr Rock & Roll
3. Slow It Down
4. Dream On
5. What Happiness Means To Me
6. Woman Of The World
7. Poison Prince
8. From The Ashes
9. Pride
10. Run
11. Down By The Water – Acoustic
12. Don't Tell Me That It's Over
13. Give It All Up – Simon Mayo's Drivetime Live Session
14. Come Home
15. Left That Body Long Ago
16. Let's Start A Band – Live From Berlin Tempodrom / 2017