Die gleichnamige Compilation zum Mega Event Qlimax 2018 – The Gamer Changer, schickt ihre Tracklist ins Rennen. Für alle Fans wäre es sicherlich schöner gewesen, wenn sie eine Woche eher auf den Markt gekommen wäre und nicht am Event Tag selber aber wer vorbestellt, dürfte sie ja rechtzeitig in den Händen halten.
Auch wenn es der Qlimax nie wirklich schlecht ging, in Bezug auf den Ticketverkauf, ist der Ansturm deutlich gewachsen. Gerade in Norddeutschland, hält seit einigen Monaten der neue Hardstyle Trend voll an, denn auch in den deutschen Clubs, sind zahlreiche Hardstyle Größen zu finden.
Kommen wir aber zurück zur Qlimax 2018 – The Gamer Changer Compilation, hier dürfen natürlich die größten und besten Hits aus dem Hardstyle Bereich nicht fehlen. Mit dabei sind unter annderem DJ Isaac, D-Block & S-Te-Fan, Ran-D, Code Black, Brennen Heart, Psyko Punks, Sound Rush und viele mehr.
Selbstverständlich darf auch die aktuelle Qlimax Anthem 2018 Sub Zero Project – The Game Changer nicht fehlen. Diese haben wir euch untenn direkt einmal eingebunden, damit ihr wisst was euch erwartet. Die Compilation ist ab dem 24. November 2018 erhältlich und kann bis dahin natürlich fleißig vorbestellt werden.
Wie immer an dieser Stelle, darf die Tracklist und das dazu passende Cover nicht fehlen, damit ihr wisst was euch erwartet. Wie bereits erwähnt, haben wir euch auch die Anthem als Preview eingebunden.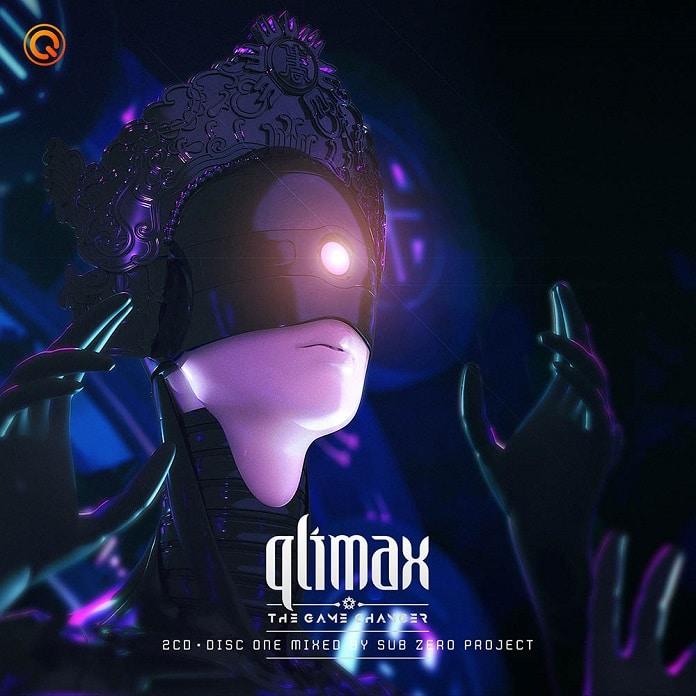 CD1 Mixed by Sub Zero Project:
1.Sub Zero Project – The Game Changer (Qlimax 2018 Anthem)
2.KELTEK – Valkyries
3.TNT & DJ Isaac – The Realm
4.Brennan Heart & Rebourne – Ravers Memory
5.Yoji Biomehanika – Hardstyle Disco (Da Tweekaz & Sub Zero Project remix) 
6.Tweekacore & Darren Styles feat Giin – Crash & Burn
7.Ummet Ozcan x Coone x Villain – Trash Moment
8.Bass Modulators & Villain – The Pit
9.D-Block & S-Te-Fan – Ghost Stories
10.Jesse Jax – The Virtual World
11.Sub Zero Project & Phuture Noize – We Are The Fallen
12.JNXD – Fuck Shit Up
13.Devin Wild & Sub Sonik & Alee – Execution
14.Timmy Trumpet & Sub Zero Project ft. DV8 – Rockstar
15.Ran-D – Hurricane
16.The Pitcher – Pump It Loud (Frequencerz Remix)
17.Phuture Noize & B-Front – The Solution
18.Hard Driver – XTRM1N8
19.Sub Zero Project – The XPRMNT
20.Sub Zero Project & GLDY LX – Basstrain (Kick Edit)
CD2 Curated by Q-dance:
1.Project One – Resurrection
2.Sound Rush – Look At Us Now
3.D-Block & S-te-Fan – Gave U My Love
4.Code Black – You've Got The Love (Dub Mix)
5.Jay Reeve – What It Is
6.Psyko Punkz & Keltek – The Apex
7.Emphasis – Hold On
8.Coone – Never Alone
9.Brennan Heart & Galactixx – Partyfreak
10.Project One – The Zero Hour (Phuture Noize Remix)
11.D-Attack ft. Jonjo – Power Of The Gods
12.Endymion – Rebels At Night
13.B-Freqz – Paralyzed
14.Frequencerz & Rejecta – Legends
15.Digital Punk & B-Front – The Supernatural
16.Hard Driver & Adaro – Midnight Sky
17.E-Force & Luna – Mindcontroller
18.Bass Modulators – Shadows (B-Front Remix)
19.Ran-D – Demolition Time
20.Radical Redemption & Noisecontrollers – Vampire
21.Dr. Peacock – Take The Pills