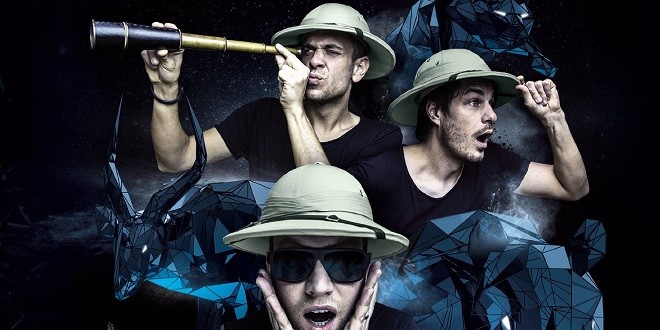 Mit DBN – Night Safari kommt die erste Mix Compilation des Trio´s. Die Tracklist dieser Compilation kann sich durchaus sehen lassen und lässt so manche Dance Compilation hinter sich aber aufgrund der Tatsache, dass sich dahinter Kontor Records verbirgt, ist dies natürlich auch nicht verwunderlich.
Die gewohnte Qualität der Tracklisten des Labels kennen wir bereits durch Compilations wie z.B. Kontor Top of The Clubs oder Kontor House of House, denn auch hier zeigt sich oft das Kontor Records seit vielen Jahren ganz vorne mitspielt im Bereich der Dance und House Music.
DBN selber gibt es mittlerweile seit 10 Jahren und das ist natürlich ein Grund zum feiern, denn auch der Erfolg kam mit der Zeit, vorbei sind die Zeiten das man DBN nur in kleinen deutschen Clubs gesehen hat, denn mittlerweile sieht man die Jungs auch auf immer mehr Festivals, auch außerhalb von Deutschland.
Die neue Mix Compilation DBN – Night Safari steht ab dem 10. Oktober 2014 für euch im Handel bereit und natürlich haben wir bereits jetzt die Tracklist und das Cover zur neuen DBN Compilation parat.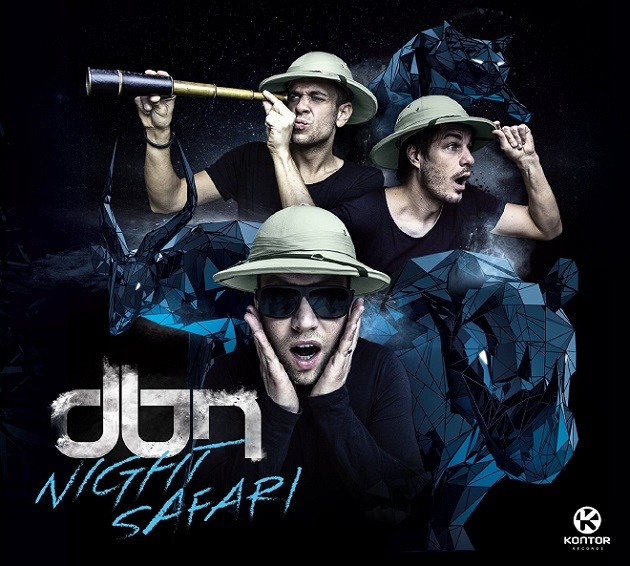 Hier könnt ihr die neue Mix Compilation " DBN – Night Safari " erwerben (Klick hier)
CD1 PROGGY NYALA
01. INTRO
02. DBN – NYALA
03. KASKADE VS PATRIC LA FUNK & DBN – PLEASE SAY QUICK QUACK
04. CALVIN HARRIS – SUMMER
05. KID MASSIVE – INDIGO (ADRIAN BOOD REMIX)
06. R3HAB, NERVO & UMMET OZCAN – REVOLUTION (AUDIEN REMIX)
07. HONKA – FOLLOW ME BLIND (CUEBRICK REMIX)
08. DBN VS. R.O.O.S – INSTANT MOMENTS
09. FEDDE LE GRAND – YOU GOT THIS
10. ARMIN VAN BUUREN – PING PONG (TOM STARR & KRYDER REMIX)
11. DANNIC VS. MERK & KREMONT – ANUBI
12. DEORRO & J-TRICK – RAMBO (HARDWELL EDIT)
13. DBN & SESA – EMO
14. DIMITRI VEGAS & LIKE MIKE VS W&W – WAVES
15. SANDER VAN DOORN & FIREBEATZ – GUITAR TRACK
16. STEVE ANGELLO, DIMITRI VANGELIS & WYMAN – PAYBACK
17. SANDRO SILVA & ARSTON – SYMPHONY
18. DYRO & DANNIC – RADICAL
19. SESA – AIAIAI
20. HARDWELL & JOEY DALE FEAT. LUCIANA – ARCADIA
21. THOMAS NEWSON – RAVEFIELD
CD2 BOUNCY RHINO
01. INTRO
02. DBN – RHINO
03. DON DIABLO – KNIGHT TIME
04. HARRY ROMERO – TANIA (RIVA STARR REMIX)
05. GO FREEK – WE CANRIDE (DOM DOLLA REMIX)
06. CAZZETTE – SLEEPLESS
07. MARTIN GARRIX & JAY HARDWAY – WIZARD (TCHAMI REMIX)
08. ALEX METRIC & OLIVER – HOPE
09. OLIVER HELDENS – JUGGERNAUT
10. MR. BELT & WEZOL – SHIVER
11. GROOVE ARMADA & BRODANSE FEAT. CARI GOLDEN – SWEAT (NOT MANI REMIX)
12. RENE AMESZ – LET ME
13. MARK KNIGHT – IN & OUT
14. TUNE BROTHERS FEAT. DACIA BRIDGES – NEW KIND OF FEELING (DBN REMIX)
15. MY DIGITAL ENEMY – DON´T GIVE UP
16. LAIDBACK LUKE & GINA TURNER – BAE
17. TUJAMO – HEY MISTER
18. CHOCOLATE PUMA – STEP BACK
19. SYN COLE – MIAMI 82 (AVICII EDIT)
20. DEORRO FEAT. DYCY – DON´T HOLD ME BACK FIVE HOURS
21. DBN – EQUATOR
CD3 GROOVY PANTHER
01. INTRO
02. DBN – PANTHER
03. EDX – MAKE ME FEEL GOOD
04. GOOSE BUMPS & JASON CAESAR – THIS LIFE (FUNKERMAN REMIX)
05. FERRECK DAWN & REDONDO – LOVE TOO DEEP
06. GUILLAUME & MAT COAST – MARIMBA
07. LILLY WOOD & THE PRICK & ROBIN SCHULZ – PRAYER IN C
08. NORA EN PURE – TRUE
09. AMT8 – EHRLICHE LIMO
10. CROATIA SQUAD & CALIPPO – THE CONDUCTOR (NORA EN PURE REMIX)
11. MARK BALE & JASON CAESAR – WE DON´T CARE (MONOLOOP REMIX)
12. PRETTY PINK FEAT. IAN LATE – HEY GIRL (PRETTY PINK MIX)
13. GANZFELD EFFECT – GOING DEEPER
14. DEAR DAVID – I´VE BEEN WAITING
15. MASS DIGITAL – BREATHE
16. NILE RODGERS – DO WHAT U WANNA DO (SILVERSIX REMIX)
17. JOHN MONKMAN – NOW OR NEVER
18. NINETOES – FINDER
19. CLEAVAGE & LARS VEGAS – GRACE
20. KANER – SAY
21. FAT SUSHI & BENJAMIN FRANKLIN – TALKING TO THE MOON