Mit dem Album Europe – War of Kings setzt die schwedische Rockband ihre Karriere fort. Die Tracklist des neuen Albums lässt die Fans auf eine noch langanhaltende Karriere, doch halten die Fans weiter zu der Band ?
Nachdem sie vor vielen Jahren mit dem Album " Final Countdown " einen Mega Erfolg hingelegt haben, schien der Band die Luft auszugehen. Auch das letzte Album "Bag of Bones" war nur in Schweden wirklich erfolgreich, dort stieg es bis auf Platz 2 der Charts.
Mit einem Platz unter den Top 40 in UK hörten dann auch die Erfolge des Albums schon wieder auf. Für echte Hardrock Fans geht aber natürlich weiterhin kein Weg an der Band " Europe " vorbei, denn mit ihren Blues-Elementen haben sie ihren Stiel bis heute beibehalten.
Wir sind also gespannt, wie weit es das neue Album Europe – War of Kings in den Charts schaffen wird, das ist bekanntlich auch immer eine Sache der Promotion und so sind natürlich auch die Fans gefragt. Mit einem Klick auf die Like Buttons am Ende des Artikels könnt ihr das Album supporten und für eure Idole eine echte Hilfe sein.
Bis zum Release Termin am 6. März 2015, haben wir natürlich schon jetzt das Cover und die Tracklist zu Europe – War of Kings für euch am Start.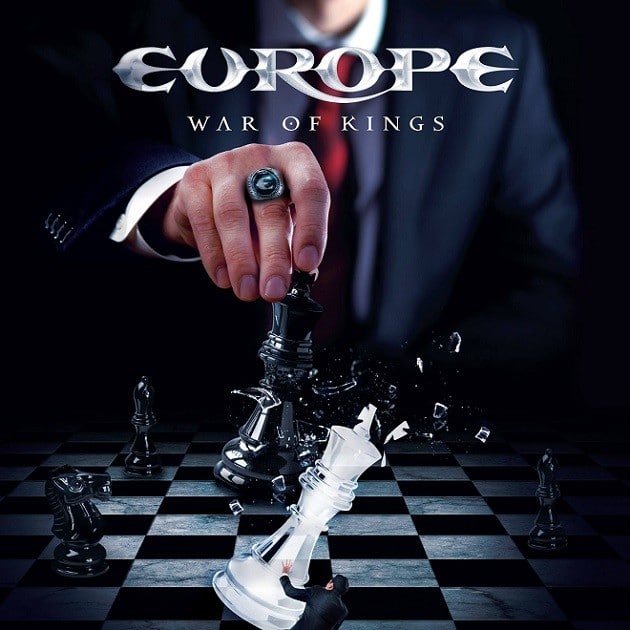 1. War Of Kings
2. Hole In My Pocket
3. Second Day
4. Praise You
5. Nothin' To Ya
6. California 405
7. Days Of Rock n Roll
8. Children Of The Mind
9. Rainbow Bridge
10. Angels (With Broken Hearts)
11. Light Me Up