Eine Legende ist zurück. Mit dem neuen Album Headhunterz – The Return of Headhunterz und der brachialen Tracklist, meldet sich der mega erfolgreiche DJ und Produzent da zurück, wo er hingehört und zwar im Hardstyle Sektor. Er selber bereut mittlerweile das er das Genre verlassen hatte und spricht vom letzten Kapitel seiner Karriere.
Sein Comeback wurde sehnsüchtig erwartet und dementsprechend auch ordentlich gefeiert. Seitdem ist der Terminkalender von Headhunterz voll und so ist er jede Woche gleich mehrfach irgendwo auf der Welt Live zu erleben. Auch in Deutschland hat er bereits einige Termin absolviert und das mit stets ausverkauften Clubs.
So ist es nicht verwunderlich das auch das neue Album Headhunterz – The Return of Headhunterz sich bereits ordentlich in den Verkaufscharts platzieren kann und das obwohl es das gute Stück nur als Download erhältlich ist. In der Tracklist ist reichlich Platz für Vorfreude, denn hier werden gleich Kollaborationen mit Wildstylez, Noisecontrollers und anderen sichtbar.
Seit dem 2. März 2018 steht das gute Stück für euch im Handel bereit und wie immer an dieser Stelle haben wir auch hier die Tracklist und das dazugehörige Cover für euch am Start. Natürlich darf auch ein kleines Video nicht fehlen, um die Vorfreude noch ein wenig weiter zu steigern.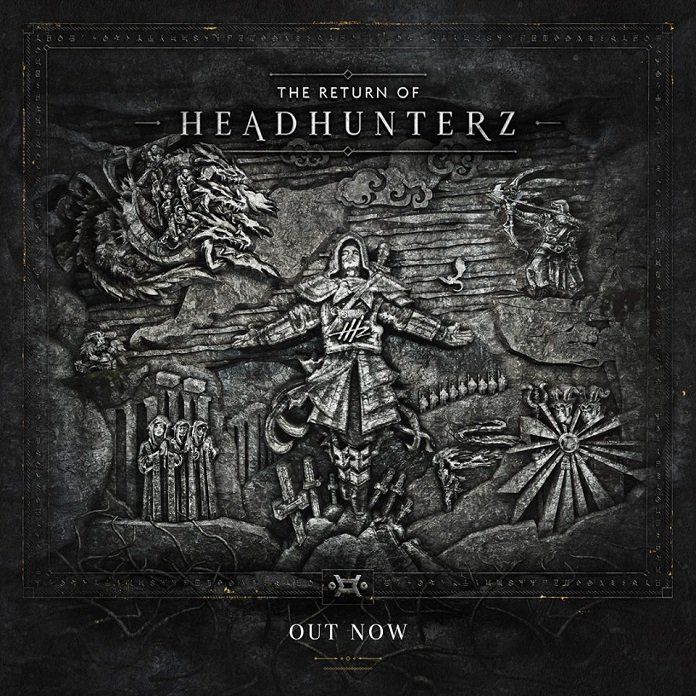 1.Headhunterz – Intro 0:59
2.Headhunterz & Sound Rush – Rescue Me 4:16
3.Headhunterz – The Truth (Interlude) 0:37
4.Headhunterz – Takin' It Back 3:19
5.Headhunterz, Wildstylez & Noisecontrollers – No One Can Stop Us Now 3:49
6.Headhunterz – Destiny (Cinematic Edit) 3:17
7.Headhunterz – Still Standin' 4:17
8.Headhunterz – Path Of The Hunter 5:26
9.Headhunterz – Eye Of The Storm (Interlude) 0:40
10.Headhunterz & Sub Zero Project – Our Church 4:28
11.Headhunterz – The Return Of Headhunterz (Continuous Mix) 30:38