Bereit für das nächste Große Album ? Mit James Blunt – The Afterlove und der dazugehörigen Tracklist, bringt der sympatische Sänger wieder einmal ein Album der Spitzenklasse auf den Markt. Wie bereits bei den vergangenen Alben, arbeitete JAMES BLUNT auch auf seinem fünften Album The Afterlove mit hochkarätigen Songwritern und Musikern zusammen, darunter Ed Sheeran, Ryan Tedder, Amy Wadge (Ed Sheeran, Shannon Saunders), Johnny McDaid (Example, Biffy Clyro), Stephan Moccio (MileyCyrus, The Weeknd) und MoZella (Miley Cyrus, One Direction).
Mit seinem Debüt Back To Bedlam hauchte JAMES BLUNT der Songwriter-Gilde 2004/2005 neues Leben ein. Das Album erreichte 11-faches Platin um UK und 9-faches Gold in Deutschland und katapultierte sich in beiden Ländern auf die #1 der Charts. Sein letztes Album MOON LANDING erhielt 3-fach GOLD Status und mit "Bonfire Heart" gelang ihm seine erste #1 Single in Deutschland.
Zwei BritAwards (2006), zwei ECHOS (2006 u. 2008), ein Ivor Novello Songwriting-Award (2006) und zahlreiche weitere hochdotierte Preise sowie mehrere Video-Awards hielten ihn konstant in der Riege der erfolgreichsten Songwriter. Insgesamt erhielt er in knapp zehn Jahren über 150 Platin-Alben!
Mit einem neuen Album im Gepäck wird JAMES BLUNT natürlich auch auf eine ausgedehnte Tournee gehen, die ihn im Herbst 2017 auch nach Deutschland führen wird! Ab dem 24. März 2017 steht das gute Stück für euch im Handel bereit, höchste Zeit sich die Tracklist und das dazu passende Cover anzuschauen.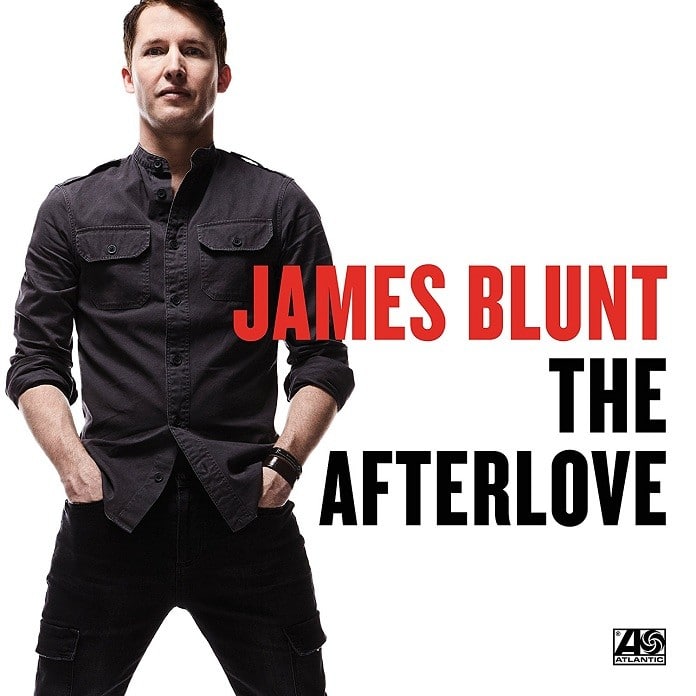 01.James Blunt Love Me Better
02.James Blunt Bartender
03.James Blunt Lose My Number
04.James Blunt Don't Give Me Those Eyes
05.James Blunt Someone Singing Along
06.James Blunt California
07.James Blunt Make Me Better
08.James Blunt Time Of Our Lives
09.James Blunt Heartbeat
10.James Blunt Paradise