Mit dem neuen Album The Kelly Family – We Got Love und einer großartigen Tracklist, meldet sich die singende Familie eindrucksvoll zurück. Nach so vielen Jahren, hätte wohl kaum noch einer an ein Comeback der Kelly Family geglaubt. Ein Grund dafür ist natürlich, dass ein Comeback schon öfters im Gespräch war, es jedoch nie dazu kam.
Nachdem die Kelly Family unfassbar erfolgreich war, ging es eigentlich Jahrelang nur noch Berg ab. Von einigen Mitgliedern der Familie hat man nie so wirklich irgendwas gehört, andere machten die ganze Zeit wieder Musik, mal mit mehr und mal mit weniger Erfolg. Maite Kelly z.B. konnte sich im Schlager Bereich sehr erfolgreich platzieren.
Als Angelo Kelly im November das Comeback Konzert verkündete, waren die Tickets nach nur 18 Minuten ausverkauft. Direkt wurden 2 weitere Termine organisiert, die ebenfalls in kurzer Zeit ausverkauft waren. Die Art des Comebacks ist aber auch genau richtig gewählt, denn neben einigen neuen Songs, setzt die Kelly Family weiter auf die größten Hits ihrer Karriere.
Gerade im Live Sektor waren sie unfassbar erfolgreich, so besuchten ihre Shows mehr als 18 Millionen Fans, was eine wirklich unfassbare Zahl ist. Bis zum Release von The Kelly Family – We Got Love dauert es zwar noch ein paar Tage aber am 24. März 2017 kommt das neue Album dann endlich in den Handel.
Um einige Erinnerungen aufzufrischen und euch auf das neue Album vorzubereiten, haben wir euch das Original Video zu " Fell In Love With An Alien " der Kelly Family einmal eingebunden, viel Spaß damit.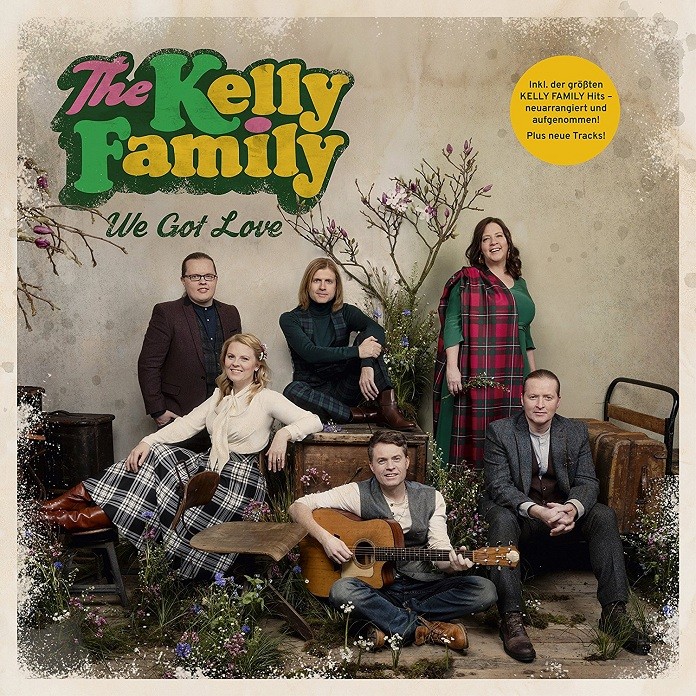 1. Nanana
2. Fell In Love With An Alien
3. An Angel
4. Stand By Me
5. First Time
6. Good Neighbor
7. Brothers And Sisters
8. Why Why Why
9. I Can't Help Myself
10. Imagine
11. Come Back To Me
12. Keep On Singing
13. We Got Love
14. Who'll Come With Me (David's Song)