Mit Jason Derulo – Everything Is 4 bringt der Sänger sein neues Album auf den Markt. In der Tracklist findet ihr neben der aktuellen Single " Want to Want Me " noch 10 weitere neue Werke von ihm, welche wir sicherlich in den nächsten Monaten im Radio hören werden.
Über den Erfolg des Albums muss sich Jason Derulo wohl keine Sorgen machen, denn was er anfasst, wir seit Jahren auch zum Erfolg. So kann er mittlerweile auf auf zahlreiche Gold und Platin Auszeichnungen zurück blicken und das quer über den Globus verteilt.
In den letzten Wochen haben wir euch bereits die Single " Jason Derulo – Want to Want me " vorgestellt und wie nicht anders zu erwarten war, konnte sich die Single in den Charts sehr gut platzieren. So hält Jason Derulo derzeit Platz 2 der aktuellen iTunes Charts und das muss man auch erst einmal schaffen.
Knapp 2 Jahre mussten seine Fans auf das neue Album warten, denn mit "Tattoos" erschien 2013 sein letztes Erfolgsalbum. Vor erst 5 Jahren erschien sein Debütalbums und dennoch kann Jason Derulo sich über insgesamt 45 Millionen Einheiten freuen. Damit aber nicht genug, denn alleine auf Youtube kommen seine Songs auf über 1,5 Milliarden Aufrufe.
Ab dem 29. Mai 2015 steht das neue Album Jason Derulo – Everything Is 4 für euch im Handel bereit und natürlich wie immer an dieser Stelle folgt nun die Tracklist und das passende Cover zum Album.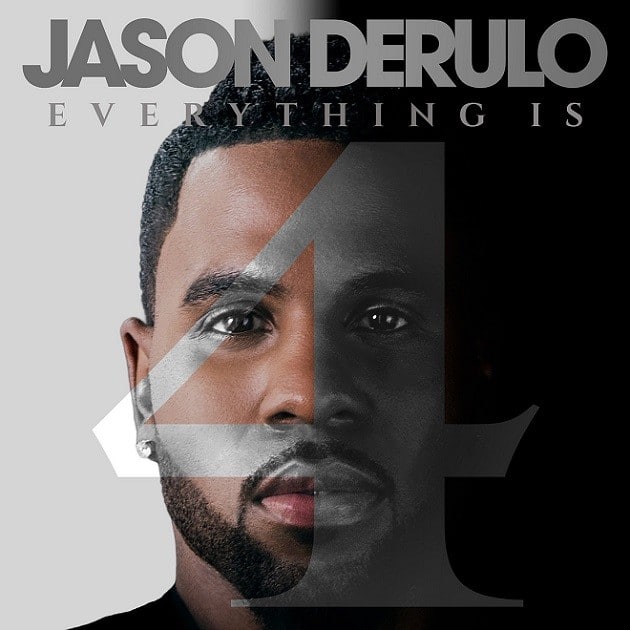 1. Want To Want Me
2. Cheyenne
3. Get Ugly
4. Pull-Up
5. Love Like That (Feat. K. Michelle)
6. Painkiller (Feat. Meghan Trainor)
7. Broke (Feat. Stevie Wonder & Keith Urban)
8. Try Me (Feat. Jennifer Lopez & Matoma)
9. Love Me Down
10. Trade Hearts (Feat. Julia Michaels)
11. X2cu