Man könnte das Album Led Zeppelin – How The West Was Won und die dazugehörige Tracklist auch als das verbotene Album bezeichnen. Gemeint ist damit natürlich die Tatsache, dass dieses Album rund 30 Jahre lang nur als illegaler Bootleg unter Fans zu bekommen war, bis es im Jahre 2003 endlich offiziell veröffentlicht wurde.
Unter der Aufsicht von Jimmy Page wurde das legendäre Live-Album Led Zeppelin – How The West Was Won neu remastert. Hier wurde natürlich auf viele Details gedachtet, die nur Fans besonders zu schätzen wissen dürften. Entstanden sind die Aufnahmen in den unvergesslichen LED Zeppelin Konzerten am 25. und 27. Juni 1972 im Los Angeles Forum und der Long Beach Arena.
Highlights der Aufnahmen sind unter anderem eine über 25 Minuten lange Version von "Dazed And Confused" und ein 21-minütiges Medley auf der Grundlage von "Whole Lotta Love". Die neue Version des Albums Led Zeppelin – How The West Was Won erscheint, dauert es allerdings ncoh ein paar Tage, der Release ist für den 23. März 2018 angesetzt.
Wir haben natürlich wie immer an dieser Stelle die Tracklist und das passende Cover für euch am Start. Darüber hinaus darf natürlich ein Led Zeppelin Video zur Vorfreude auf die Remastert Version des legendären Albums nicht fehlen.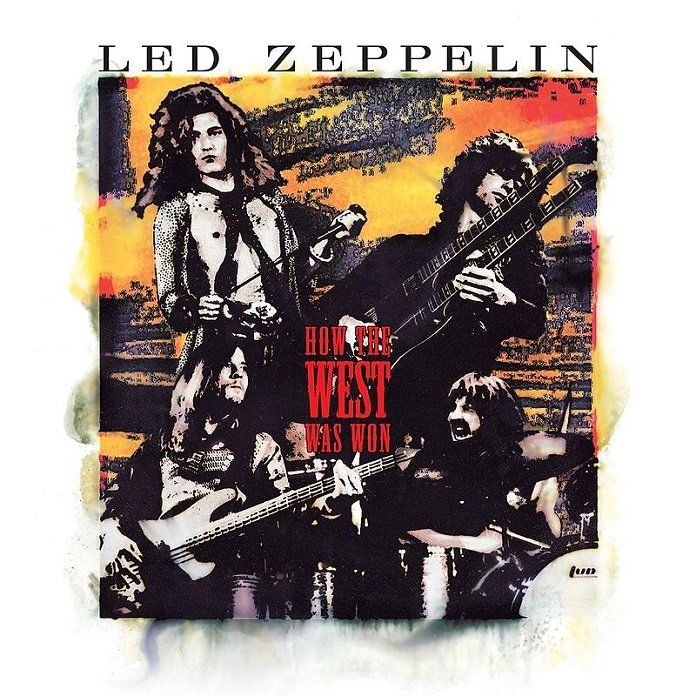 Disk 1:
1.Led Zeppelin – LA Drone (Live) [Remastered] 00:14
2.Led Zeppelin – Immigrant Song (Live) [Remastered] 03:42
3.Led Zeppelin – Heartbreaker (Live) [Remastered] 07:25
4.Led Zeppelin – Black Dog (Live) [Remastered] 05:41
5.Led Zeppelin – Over The Hills And Far Away (Live) [Remastered] 05:08
6.Led Zeppelin – Since I've Been Loving You (Live) [Remastered] 08:02
7.Led Zeppelin – Stairway To Heaven (Live) [Remastered] 09:38
8.Led Zeppelin – Going to California (Live) [Remastered] 05:27
9.Led Zeppelin – That's The Way (Live) [Remastered] 05:54
10.Led Zeppelin – Bron-Yr-Aur Stomp (Live) [Remastered] 04:55
Disk 2:
11.Led Zeppelin – Dazed And Confused (Live) [Remastered] 25:25
12.Led Zeppelin – What Is And What Should Never Be (Live) [Remastered] 04:41
13.Led Zeppelin – Dancing Days (Live) [Remastered] 03:42
14.Led Zeppelin – Moby Dick (Live) [Remastered] 19:20
Disk 3:
15.Led Zeppelin – Whole Lotta Love (Live) [Remastered] 23:08
16.Led Zeppelin – Rock And Roll (Live) [Remastered] 03:56
17.Led Zeppelin – The Ocean (Live) [Remastered] 04:21
18.Led Zeppelin – Bring It On Home (Live) [Remastered] 09:30