Die neue The Dome 85 schickt ihre Tracklist schon einmal ins Rennen und macht damit der aktuellen Bravo Hits 100 echte Konkurrenz. Sicherlich wird die neue The Dome Ausgabe, nicht die große Jubiläumsausgabe der Bravo Hits Reihe von der Spitze der Charts verdrängen, sich aber sicherlich den zweiten Platz sichern.
Ob es das letzte Jahr ist in dem wir die The Dome Reihe bewundern können bleibt abzuwarten, denn die großen Labels wenden sich mehr und mehr von zahlreichen Compilations ab und nur die größten dürften noch eine Weile überleben. So werden sicherlich viele Compilations von der Bildfläche verschwinden, wenn die Musikliebhaber nicht wieder mehr CDs kaufen.
Kommen wir aber auf die besagte Tracklist der The Dome 85 zu sprechen. Hier finden wir reichlich Top Tracks aus den aktuellen Charts wie z.B. von Jason Derulo, Axwell /\ Ingrosso, Rita Ora, The Chainsmokers, Justin Timberlake, Michael Patrick Kelly, Johannes Oerding, Lost Frequencies und viele weitere.
Im Handel steht die brandneue The Dome 85 für euch ab dem 16. März 2018 bereit. Wir haben an dieser Stelle natürlich wie immer die passende Tracklist und das dazugehörige Cover für euch am Start, damit ihr schon vor dem Kauf wisst, was euch hier erwartet.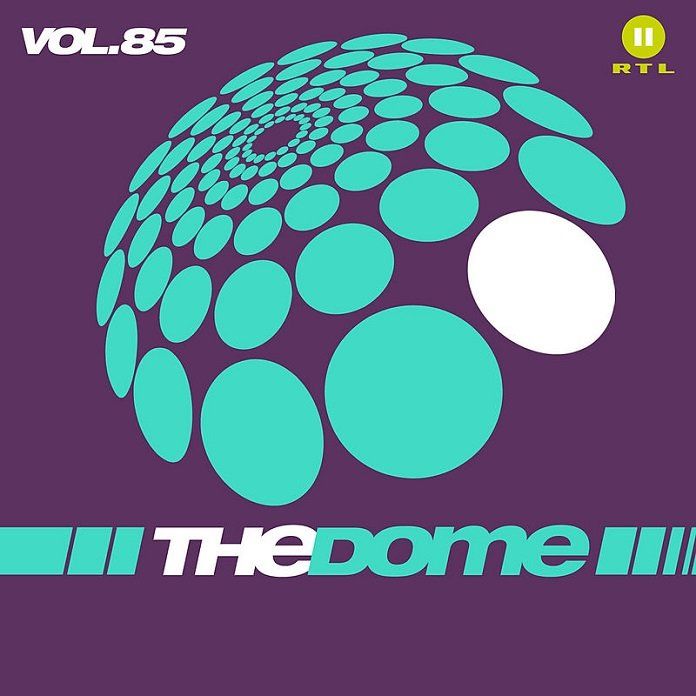 Disk: 1
1. Echame la Culpa – Fonsi, Luis & Demi Lovato
2. Tip Toe – Derulo, Jason feat. French Montana
3. Cool – Jaehn, Felix feat. Marc E. Bassy & Gucci Mane
4. Breathe – Jones, Jax feat. Ina Wroldsen
5. Crazy – Lost Frequencies & Zonderling / Benjamin, David
6. Strangers – Sigrid
7. Dreamer – Axwell & Ingrosso
8. Stehaufmädchen – EULE
9. Egal – Anstandslos & Durchgeknallt feat. Jasmiina
10. Magisch – Olexesh feat. Edin
11. Bum Bum Tam Tam – Mc Fioti, Future, J. Balvin, Stefflon Don & Juan Magan
12. Beverly Hills – Ufo361
13. All Night – Big Boi / Big Boi / LunchMoney Lewis
14. Number One – Massari feat. Tory Lanez
15. Cameleon – Maitre Gims
16. Perfect – Topic & Ally Brooke / Brooke, Ally
17. Goin Up – Novembre, Mario
18. Lullaby – Sigala & Paloma Faith / Faith, Paloma / Sol, Baby
19. Mattress – Leland
20. Nuh Ready Nuh Ready – Calvin Harris feat. PARTYNEXTDOOR / PARTYNEXTDOOR
21. Anywhere – ORA, RITA
Disk: 2
1. Say Something – Timberlake, Justin feat. Chris Stapleton
2. Sick Boy – Chainsmokers, The
3. Is It Love? – Garvey, Rea feat. Kool Savas
4. So Far Away – Martin Garrix & David Guetta feat. Jamie Scott & Romy Dya
5. Leave a Light On – Walker, Tom / Walker, Tom
6. Him & I – G-Eazy & Halsey
7. Please Don't Lie – Helmig Hugo
8. Paradise – Ezra, George / Blackwood, Cam
9. IDGAF – Lipa, Dua
10. Leuchtschrift (Große Freiheit) – Radio Mix – Oerding, Johannes
11. Roundabouts – Kelly, Michael Patrick
12. Nie zu Ende – Monar, Jonas
13. Wait – Maroon 5
14. Tell Me You Love Me – Lovato, Demi
15. You Are the Reason – Scott, Calum
16. Tunnel – Fantastischen Vier, Die
17. I Know You – David, Craig feat. Bastille / David, Craig / Smith, Dan
18. Immer noch fühlen – Revolverheld
19. Never Be the Same – Cabello, Camila
20. Leiser – LEA
21. Naked – Arthur, James