Das neue Album Mauro Picotto – From Heart to Techno hat es in sich, denn die 20 Jahre Erfahrung ist in der Tracklist geradezu spürbar. Kaum ein Anhänger der Techno Welt, der den italienischen Techno DJ & Produzenten Mauro Picotto nicht kennt.
Mit zahlreichen Tracks mischte er die Dance Szene in der Hochzeit der Techno Musik auf und ist seinem Stiel bis heute Treu geblieben. Das wird auch der Grund sein warum viele seine Werke bis heute Lieben und Anhänger des großen EDM BigRoom ihn gar nicht erst kennen.
Im Presse Text werden die neuen Tracks des Album "Mauro Picotto – From Heart to Techno" mit den Worten " Pumpender Techno trifft jackin' Tech-House mit mediterranem Italo-Flair " beschrieben. Dem ist eigentlich nicht mehr viel hinzuzufügen und beschreibt ziemlich gut, was euch hier erwartet.
Das Album ist bereits seit dem 23. Oktober 2015 auf den Markt und somit ist es höchste Zeit den nächsten Elektrofachmarkt anzusteuern und sich das Album zu sichern. Wir haben natürlich auch in diesem Fall wieder die Tracklist und das passende Cover für euch am Start.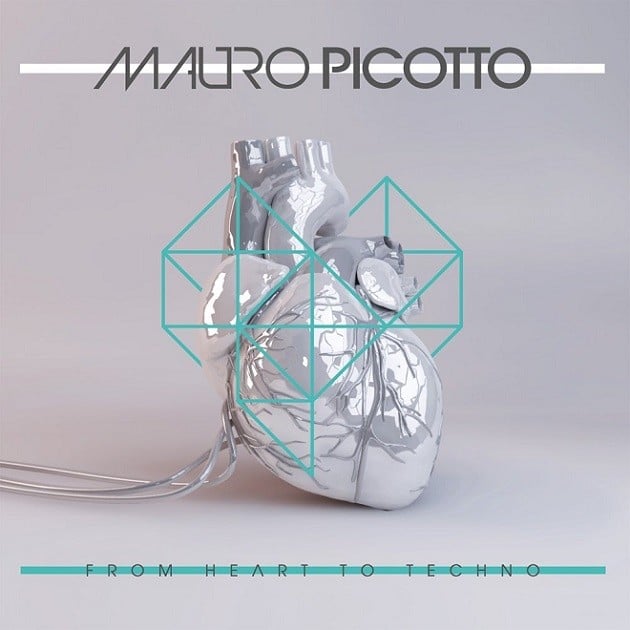 1. Proximus Medley with Adiemus
2. Space
3. Time To Wake Up (Mauro Vox Mix)
4. Atomic
5. Lifeblood
6. Eterea
7. The Whistle
8. My Friend Tesla (Album Edit)
9. Born
10. Morning Time
11. Flashback
12. Night Crawling