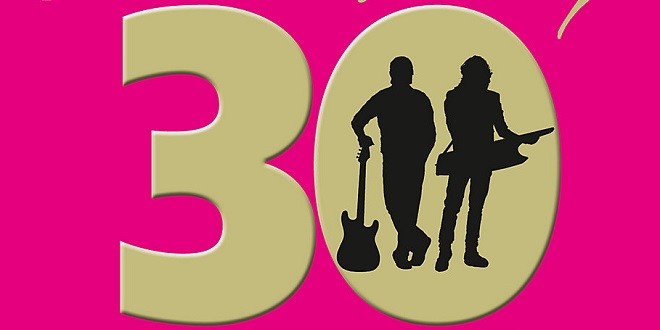 Zum großen Jubiläum gibt es das Album Modern Talking – 30 für euch. In der Tracklist des Albums findet ihr jede Menge große Hits von Modern Talking und auf der zweiten CDs auch einige Neuauflagen, die es so vorher noch auf keinem Album gegeben hat.
Das ist aber nicht alles, denn zum 30 jährigen von Modern Talking, gibt es neben dem neuen Best of Album auch eine DVD über die letzten 30 Jahre. Einige Fans zeigten sich in den Kommentaren einiger Shops eher enttäuscht, das alle Paar Jahre nur wieder ein Best of Album auf den Markt kommt, ohne große Neuerungen.
In den letzten Monaten kam immer wieder auf, dass es ein erneutes Comeback von Modern Talking geben soll, doch davor hat Dieter Bohlen direkt einen Riegel geschoben. Er sagte bei DSDS sogar, dass ihm die alten Modern Talking Songs auf die Nerven gehen.
Eindeutiger kann eine Absage wohl kaum sein. Das neue Best of Album Modern Talking – 30 steht ab dem 3. Oktober 2014 im Handel für euch bereit und natürlich haben wir auch in diesem Fall die Tracklist und das Cover für euch parat.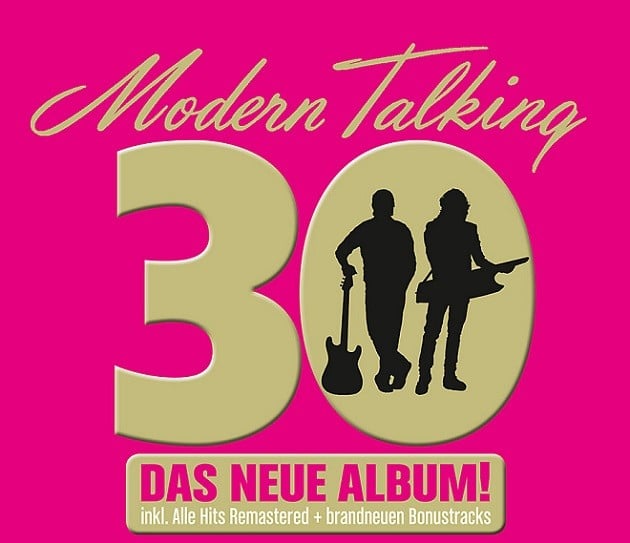 Disk 1 von 2:
1. Just We Two (Mona Lisa) – New Hit Version
2. Tv Makes The Superstar – Remastered
3. Juliet – Remastered
4. Ready For The Victory – Remastered
5. Last Exit To Brooklyn – Remastered
6. Win The Race – Remastered
7. Don't Take Away My Heart – Remastered
8. China In Her Eyes – Remastered
9. Sexy Sexy Lover – Remastered
10. You Are Not Alone – Remastered
11. Brother Louie '98 – Remastered
12. You're My Heart, You're My Soul '98 – Remastered
13. In 100 Years – Remastered
14. Jet Airliner – Remastered
15. Give Me Peace On Earth – Remastered
16. Geronimo's Cadillac – Remastered
17. Atlantis Is Calling (S.O.S. For Love) – Remastered
18. Brother Louie – Remastered
19. Cheri Cheri Lady – Remastered
20. You Can Win If You Want – Remastered
21. You're My Heart, You're My Soul – Remastered
Disk 2 von 2:
1. Brother Louie – Bassflow 3.0 Single Mix
2. Give Me Peace On Earth – New Hit Version
3. Just Like An Angel – New Hit Version
4. You're The Lady Of My Heart – New Hit Version
5. Tv Makes The Superstar – Alternative Single Version
6. Brother Louie '99 – Dj Cappiccio Radio Mix
7. Brother Louie – Bassflow 3.0 Extended Mix
8. Your'e My Heart, Your'e My Soul – Paul Masterson Dub
9. You're My Heart, You're My Soul – Extended Version – So 80's Remaster By Blank & Jones
10. 30th Annivesary Megamix