Das neue Album Rick Astley – The Best of Me macht mit seiner Tracklist, einen der erfolgreichsten Künstler nahezu unvergessen. Im Alter von nur 21 Jahre, startete er seine eigene Karriere aus einem Produzenten Team heraus, was sich als beste Entscheidung seines Lebens herausstellen sollte.
Sein wohl bekanntester Hit " Never Gonna Give You Up ", machte ihn nahezu über Nacht zu einem Weltstar. Es folgte ein Hit nach dem anderen, so schafften es 8 seiner Hits hintereinander in die UK Top 10 Hits. Er verkaufte über 40 Millionen Tonträger, bevor er sich für seine Familie von den großen Bühnen zurück zog.
30 Jahre später, kam er mit einem Knall zurück und schaffte mit seinem Album " 50 " es direkt zum Platin-Status und somit auf Platz 1 zurück. Mit dem neuen Album Rick Astley – The Best of Me schaut er nun auf seine unfassbare Karriere zurück und nimmt seine Fans mit auf eine musikalische Zeitreise.
Bis zum Release von Rick Astley – The Best of Me müsst ihr euch allerdings noch eine Weile gedulden, denn erst ab dem 25. Oktober 2019 steht das gute Stück für euch im Handel bereit. Natürlich haben wir an dieser Stelle dennoch die Tracklist und das dazugehörige Cover für euch parat, damit ihr wisst was euch hier erwartet.
Damit aber nicht genug, denn als kleinen Vorgeschmack, darf die neue Single Rick Astley – Every One Of Us natürlich nicht fehlen, damit die Vorfreude auf das grandiose Best Of Album weiter steigt.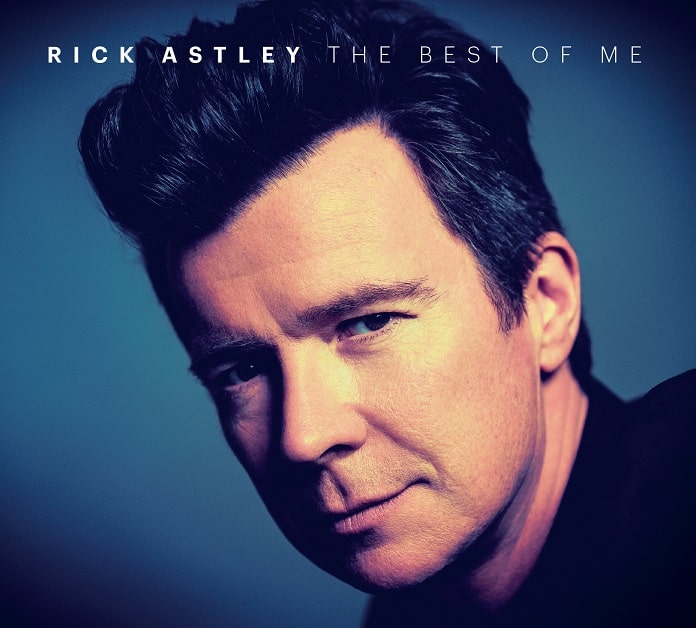 CD1:
1.Every One Of Us
2.Never Gonna Give You Up
3.When I Fall In Love
4.Whenever You Need Somebody
5.When I Fall In Love
6.Together Forever
7.(It Would Take A) Strong Man
8.She Wants To Dance With Me
9.Take Me To Your Heart
10.Hold Me In Your Arms
11.Cry For Help
12.Sleeping
13.Lights Out
14.Keep Singing
15.Angels On My Side
16.Dance
17.This Old House
18.Beautiful Life
19.Try
20.She Make Me
21.Never Gonna Give You Up (Pianoforte)
CD2:
1.Together Forever (Reimagined)
2.Whenever You Need Somebody (Reimagined)
3.When I Fall In Love (Reimagined)
4.Beautiful Life (Reimagined)
5.She Wants To Dance With Me (Reimagined)
6.Hold Me In Your Arms (Reimagined)
7.Cry For Help (Reimagined)
8.Keep Singing (Reimagined)
9.Angels On My Side (Reimagined)
10.Try (Reimagined)