Das Album Roxette – The 30 Biggest Hits XXX könnte man Aufgrund seiner umfassenden Tracklist auch durchaus als " Very Best of " Album bezeichnen, denn hier findet ihr wirklich alle großen Tracks, die Roxette die letzten Jahrzehnte auf den Markt brachte.
So dürfen natürlich große Hits wie The Look, How Do You Do, Wish i Could Fly, Spending my Time und wirklich viele andere nicht fehlen. Nachdem sie aus gesundheitlichen Gründen eine Pause einlegen musste, meldeten sich das Duo vor einiger Zeit eindrucksvoll zurück.
Wenn ihr also über all die Jahre noch nicht alle großen Hits erworben habt, dann könnt ihr dies mit diesem Album nachholen. Lange warten müsst ihr auf das neue Album nicht mehr, denn bereits ab dem 20. März 2015 steht Roxette – The 30 Biggest Hits XXX für euch im Handel bereit.
Echte Fans haben es zwar sicherlich schon längst vorbestellt, aber natürlich möchten wir euch die Tracklist und das Cover nicht vorenthalten, damit ihr euch ein Bild von dem Best of Album machen könnt.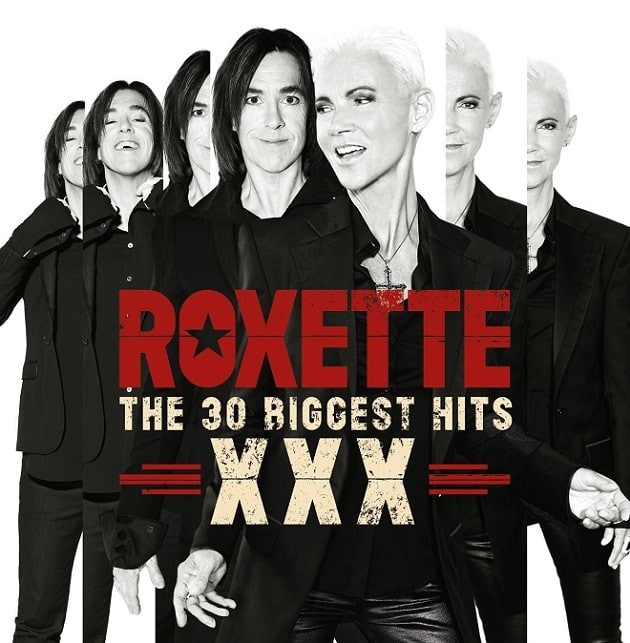 Disk: 1
1. The Look
2. Dressed For Success (Us Single Mix)
3. Dangerous (2003 Remastered Version)
4. It Must Have Been Love
5. How Do You Do!
6. Wish I Could Fly
7. Spending My Time
8. Almost Unreal
9. The Big L.
10. Fading Like A Flower (Every Time You Leave)
11. Crash! Boom! Bang! (Radio Edit)
12. June Afternoon
13. Queen Of Rain
14. Opportunity Nox
15. Perfect Day
Disk: 2
1. Joyride (Single Version)
2. Sleeping In My Car (Single Version)
3. Listen To Your Heart (Swedish Single Edit)
4. Run To You
5. Real Sugar
6. Milk And Toast And Honey
7. Stars
8. Vulnerable
9. The Centre Of The Heart
10. A Thing About You
11. Anyone
12. You Don't Understand Me
13. She's Got Nothing On (But The Radio)
14. (Do You Get) Excited?
15. The Sweet Hello, The Sad Goodbye (Bassflow Remake)