Das neue Album Rudimental – We the Generation steht vor der Tür und wir haben die Tracklist für euch am Start. Ob sich das Album in den deutschen Download Charts gut platzieren kann bleibt abzuwarten, denn hier lässt der Deutsch Rap Bereich kaum Platz für andere Genres.
Die Fans von Rudimental dürfen sich auf 14 neue Songs auf dem Album Rudimental – We the Generation freuen, wem das noch nicht reicht, der kann sich natürlich noch die Deluxe Version kaufen, hier gibt es dann noch eine Hand voll Tracks mehr.
Auf dem Album Album sind auch reichlich weitere Namen wie Will Heard, Foy Vance, Ed Sheeran, MNEK und Ella Eyre zu finden, so ist für reichlich Abwechslung gesorgt aber anderes ist man von den Singles von Rudimental ja auch nicht gewöhnt, denn Abwechslung wird hier nahezu immer geboten.
Das 2. Studioalbum Rudimental – We the Generation steht ab dem 2. Oktober 2015 für euch im Handel parat. Wenn euch das gute Stück überzeugen kann, könnt ihr es natürlich bereits jetzt bei Amazon oder anderen Shops vorbestellen, damit ihr sie bald in den Händen halten könnt.
Selbstverständlich haben wir in diesem Fall auch wieder die Tracklist und das passende Cover für euch am Start, denn ihr sollt euch bereits vor dem Kauf ein ersten Eindruck von dem guten Stück machen können.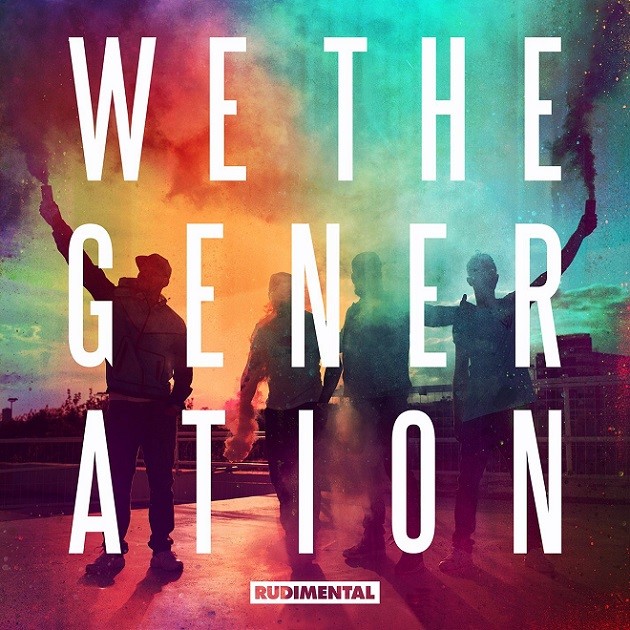 1. I Will For Love (Feat. Will Heard)
2. Never Let You Go (Feat. Foy Vance)
3. We The Generation (Feat. Mahalia)
4. Love Ain't Just A Word (Feat. Anne-Marie & Dizzee Rascal)
5. Rumour Mill (Feat. Anne-Marie & Will Heard)
6. Common Emotion (Feat. Mnek)
7. Go Far (Feat. Will Heard)
8. Foreign World (Feat. Anne-Marie)
9. Too Cool (Feat. Ella Eyre)
10. Bloodstream – Ed Sheeran & Rudimental
11. Treading On Water (Feat. Sinead Harnett & Will Heard)
12. Needn't Speak (Feat. Lianne La Havas)
13. Lay It All On Me (Feat. Ed Sheeran)
14. New Day (Feat. Bobby Womack)