Bereit für die neue Dream Dance 77 ? Mit dieser Tracklist wird das gute Stück, die Download und Compilation Charts von hinten aufrollen, da sind wir uns sicher. Nächsten Monat dürfen sich die Fans, der Dream Dance freuen, denn dann heißt es endlich wieder " Folge dem Delphin ".
Auch wenn die Dream Dance Reihe natürlich auch nicht mehr ohne die Komerz Tracks der House & Dance Charts auskommt, hebt sie sich doch noch deutlich von Scheiben wie die Future Trance oder Kontor Top of the Clubs ab und gerade das zeichnet die hohe Beliebtheit wohl aus.
Wenn wir mal einen Blick auf die Tracklist werfen, so fällt auf das einige DeeJays und Produzenten aus der guten alten Hands Up Zeit mit von der Partie sind, doch natürlich heißt das nicht, dass man hier nun nicht mit reichlich Hands Up rechnen darf, sollte jedem klar sein.
Ein paar Tage sind es aber leider noch, bis ihr die Dream Dance 77 in euren Händen halten könnt, denn erst am 2. Oktober 2015 findet sie ihren Weg in den Handel.
Bis dahin habt ihr aber reichlich Zeit, euch mit Hilfe der Tracklist und dem dazugehörigem Cover schon einmal einen ersten Eindruck von der neuen Dream Dance 77 zu machen. Wenn euch die Tracklist überzeugen kann, könnt ihr die neue Dream Dance natürlich bereits jetzt bei Amazon oder anderen Shops vorbestellen.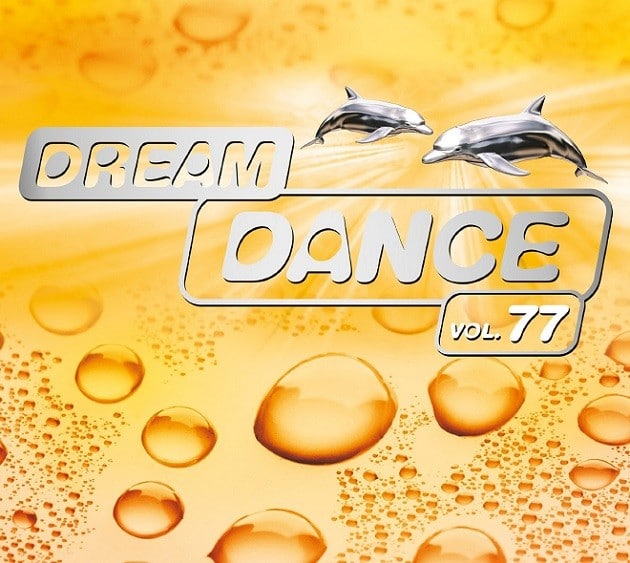 Disk: 1
1. Fly – Radio Edit – Dream Dance Alliance (D.D. Alliance) / Tasa, Matthew
2. Waiting For Love – Avicii
3. Stardust – Jarre, Jean-Michel & Armin Van Buuren
4. This Is Who We Are – Radio Edit – Dash Berlin & Syzz
5. Sky High – Tiesto Edit – Firebeatz
6. Breathe Again – Radio Edit – Dj Shog Feat. Harry Brooks
7. The One – Radio Edit – W&W
8. Invincible – Tom Swoon Radio Mix – Clarkson, Kelly / Kraus, Oliver
9. Hyper Love – Summer 15 Radio Edit – Corsten, Ferry Feat. Nat Dunn
10. Alone – Andrew Rayel Radio Edit – Cosmic Gate With Kristina Antuna
11. Louder – Pvd Vs Ben Nicky Remix – Van Dyk, Paul, & Roger Shah Feat. Daphne Khoo
12. Oxygen – Chicane Vs. Westfunk Radio Edit – Chicane Feat. Paul Aiden
13. Lighthouse – Radio Edit – Romero, Nicky
14. Cinematic – Radio Edit – Le Grand, Fedde Feat. Denny White
15. I Found Your Heart – Vocal Radio Edit – Dubvision Feat. Emeni
16. Summer – Radio Edit – Dimaro
17. Fawl – Radio Edit – Alpharock
18. Summertime Girl – Dj Shog Remix Edit – Sean Finn & Alexsai
19. Where Should We Go Now – Vox Edit – Van Garrel, Adam & Moxi
20. Sandcastles – Radio Edit – Volt & State
21. Beautiful (It Hurts) – Project 46
22. Golden Child – Original Mix – Dave202 Feat. Yono
Disk: 2
1. Reality – Radio Edit – Lost Frequencies Feat. Janieck Devy
2. Supergirl – Radio Edit – Naklab, Anna Feat. Alle Farben & Younotus
3. The Sweetest Symphony – Mann & Meer Remix Edit – Amfree
4. Good To Be Loved – Radio Edit – M-22
5. When I'm With U – Sonic Acoustics Edit – Lotus & Sonic Acoustics Feat. Pitbull & A. Rose Jackson
6. Sonnenmädchen – Charming Horses Sunset Radio Edit – Lizot & Charming Horses Feat. Jason Anousheh
7. Don't You Worry Child – Charming Horses Remix Edit – Beth
8. Toy Soldiers – Man & Meer Remix Edit – Kanai
9. I Should Have Known Better – Radio Edit – Holmes & Watson
10. I Can Love You Better – Original Edit – Sonic Acoustics Vs. Alex Dj
11. Holiday – Dimaro Radio Edit – Dj Antoine Feat. Akon / Akon
12. Turn It Up – Original Edit – Tyler, Mason
13. Welcome To My World – Dream Dance Alliance Remix Edit – Petersen, Thomas Feat. Ina Morgan
14. I Surrender – Arno Cost Remix Edit – Berland, Denny Feat. Alicia Madison
15. Behind The Walls – Radio Edit – Uplink Feat. Harriet Hill
16. Masterpiece – Martin Van Lectro Remix Edit – Lauren, Manuel
17. Follow Me – Radio Edit – Mr. Green
18. Fire – Single Edit – Van Der Karsten
19. The Sun – Cj Stone & Milo.Nl Edit – Cj Stone
20. Back To Love – Dream Dance Alliance Remix Edit – Tube Tonic & Dave Cansis
21. Here Without You 2.5 – Cj Stone Festival Remix Edit – Spencer, Andrew & Aquagen
22. Wherever You Are – Pulsedriver & Dj Fait
23. Sun Is Up – Radio Edit – Kindervater
24. Beautiful – Radio Edit – Rocco
Disk: 3
1. Counting Down The Days – Radio Edit – Above & Beyond Feat. Gemma Hayes
2. So Easy – Radio Edit – Kyau & Albert
3. Counting Stars – Original Edit – Aboutblank & Gemma Pavlovic
4. I Run To You – Radio Mix – Klingle, Alex & Linnea Schossow
5. Veins – Radio Edit – Connelly, Craig Feat. Lj Ayrten
6. Memories – Vocal Edit – Nolita Feat. Pearl Andersson
7. Clouds Across My Heart – Radio Edit – Store N Forward & Cynthia Hall
8. Aika – Radio Edit – Bt & Super8 & Tab
9. Les Ailes – Club Mix Edit – Sheperd, Dennis, David Meshow & Francis Gaulin Feat. Julia Westlin
10. No One Like Me – Radio Edit – Ottaviani, Giuseppe
11. Her Mascara Was Born To Run – Original Mix Edit – Space Raven
12. Click It Or Ticket – Original Edit – Raven & Kleekamp
13. Anahera – Radio Edit – Corsten, Ferry Presents Gouryella
14. Juno – Radio Edit – Rank1 Vs. M.I.K.E. Push
15. A Blast From The Past – Para X Remix Edit – Savon
16. Set Your Heaven Free – Radio Edit – Hussain, Amir Feat. Jess Morgan
17. Statues – Bryan Kearney Radio Mix – Liedl, Bryn Feat. Bethany Marie
18. Made It Through The Rain – Radio Edit – Ellis, Adam & Katty Heath
19. All Gone – Ram Uplifting Radio Edit – Moor, Andy & Ram Feat. Christina
20. A New Age – Radio Edit – Aly & Fila With Omar Sherif & Jonathan Carvajal
21. Among Them – Radio Edit – Dreamy