Das neue Werk Sven Väth in the Mix – The Sound of the 19th Season ist mit der dazugehörigen Tracklist ein absolutes Leckerbissen. Anderes ist man von Sven Väth allerdings auch nicht gewöhnt, denn während andere sich ausschließlich im Charts Bereich bedienen, bekommt man bei Sven Väth nur die echten Leckerbissen geboten.
Sven Väth ist diesen Sommer umgezogen. Nach 18 Jahren im Amnesia zogen er und seine Crew ins Pacha um dort ein neues Ibiza-Kapitel zu beginnen. Ob er sich an diesem neuen Ort erst zurechtfinden musste, hört man "The Sound of the 19th Season" nicht an. Der Großmeister des Techno verwebt in diesem Jahr Tracks von u.A. Nightmares on Wax, Adam Port, Patrice Bäumel Red Axes, Nicolas Masseyeff, Fabrice Lig, Robag Wruhme und Radio Slave zu einem unnachahmlichen Mix, der auch einen Ausblick auf das kommende Jahr liefert.
Nach dem furiosen Closing auf Ibiza im Oktober zieht sich Sven zu seiner jährlichen Ayurveda-Kur zurück. Dann bricht er zur "Sound of the Season"-Tour auf, die ihn bis nach Südamerika bringen wird. Der DFB würde sagen "Best Never Rest", wir sagen "Danke und weiter so lieber Baba".
Veröffentlicht wird das gute Stück Sven Väth in the Mix – The Sound of the 19th Season, am 17. November 2018 auf Cocoon Recordings. Damit ihr wisst was euch hier alles erwartet, haben wir natürlich auch hier die Tracklist und das passende Cover für euch am Start.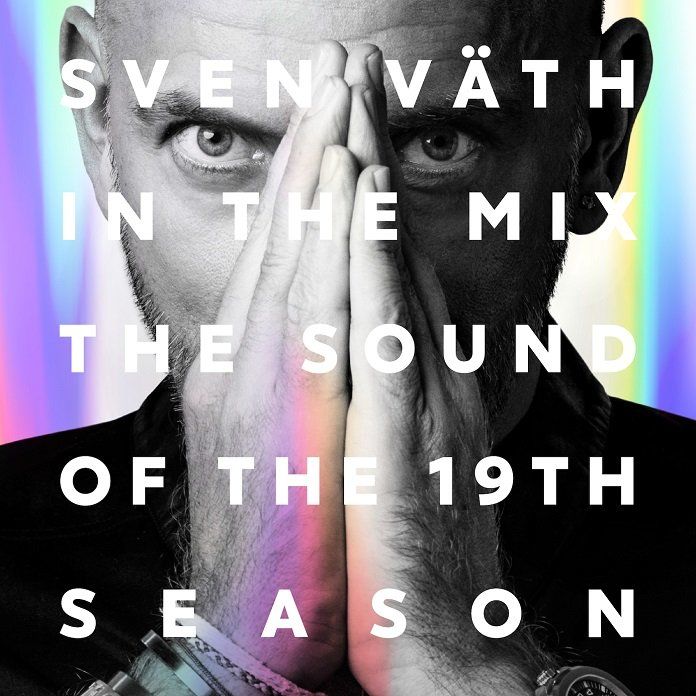 Disk 1:
1. Nightmares on Wax – Deep Shadows (DJ E.A.S.E Club Mix )
2. Love Over Entropy – 9576
3. Adam Port – Do You Still Think of Me?
4. Emanuel Satie – Don't Forget To Go Home
5. Florian Hollerith – Ohrenzirkus
6. Talaboman – Brutal Chugga Chugga (L.B. Dub Corp RMX)
7. Levon Vincent – Arpeggiator
8. Vermont – Skorbut (I:Cube Mix)
9. Edward – Set U Free (Private Mix)
10. L.B. Dub Corp – See The Light
11. DJ Shufflemaster & Chester Beatty – Our House Music (DJ Shufflemaster Remix)
12. Patrice Bäumel – Serpent
13. Red Axes – Sami
Disk 2:
1. Nicolas Masseyeff – Muse
2. Tom Pooks & Joy Kitikonti – Climb
3. Butch – Countach
4. Fabrice Lig – Dark Commodore
5. Robag Wruhme – Veddel Braav
6. Stimming – Frankfurt Main
7. Ejeca – Attack
8. Radio Slave – Reverse (DJ KOZE Edit)
9. Ilario Alicante – Cocoon
10. Anna – Hidden Beauties
11. Michael Mayer – Lout
12. Younger Rebinds – Tim 's Symphony
13. Krystal Klear – Neutron Dance