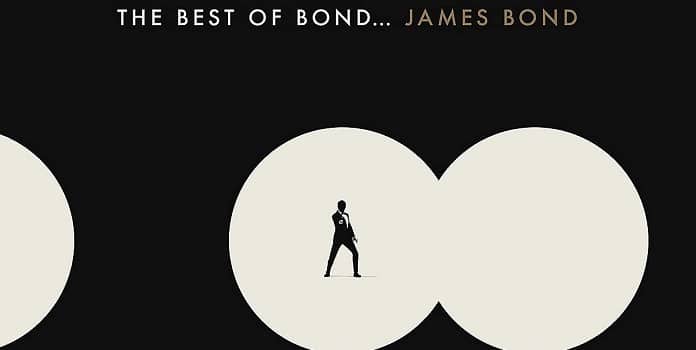 Die The Best of Bond…James Bond ist durch ihre legendäre Tracklist, mehr als nur eine CD für Bond Fans. Die James Bond Reihe gehört zweifelsohne zu den beliebtesten Kino-Reihen Weltweit. Mit dem neuen Film " Keine Zeit zu sterben " kommt mittlerweile der 25. Bond-Film in die weltweiten Kinos.
Die Fans können es natürlich kaum erwarten, doch anlässlich des 25. Jubiläum gibt es natürlich auch wieder einige Kampagnen drum herum. So eben auch die Compilation " The Best of Bond…James Bond ", welche alle großen Hits der Filme vereint. Wer sich an dieser Stelle ein wenig zurück erinnert, wird sehen das viele Hits aus den James Bond Filmen zu Hits wurden.
Ob Shirley Bassey – Goldfinger, Tina Turner – Goldeneye, Adele – Skyfall oder Duran Duran – A View To A Kill, sie alle befinden sich, sowie zahlreiche weitere große Hits, auf der The Best of Bond…James Bond Compilation. Zugegeben, manche Songs hat man nicht mehr so im Gedächtnis, zumindest bis man sie wieder hört und direkt mitsingen kann.
Um die neue Ausgabe " Keine Zeit zu sterben " gibt es derzeit ein wenig Verwirrung um den Kinostart, denn hier werden 2 Daten genannt. Ursprünglich wurde 8. Oktober 2021 für den Start in Deutschland gehandelt, doch mittlerweile berichten zahlreiche Fachmagazine, dass der Film bereits am 30. September 2021 in Deutschland anläuft.
Angesichts der neuen Corona-Regeln in Deutschland, dürfte zumindest einem Kino-Besuch in Deutschland nichts mehr im Wege stehen, sofern ihr bereits geimpft seit. Wer sich also schon einmal in Stimmung bringen möchte, kommt an der Doppel-CD The Best of Bond…James Bond nicht vorbei.
Der Release für dieses wunderbare Werk, ist für den 24. September 2021 angesetzt und somit pünktlich vor dem Kinostart des neuen Film. Wie immer an dieser Stelle, darf die Tracklist und das passende Cover nicht fehlen, damit ihr schon vor dem Kauf wisst, was euch hier alles erwartet.
Als kleinen Vorgeschmack, haben wir euch noch den Klassiker "Tina Turner – Goldeneye" mit eingebunden, so dürfte die Vorfreude auf die Best Of Ausgabe noch ein wenig gesteigert werden.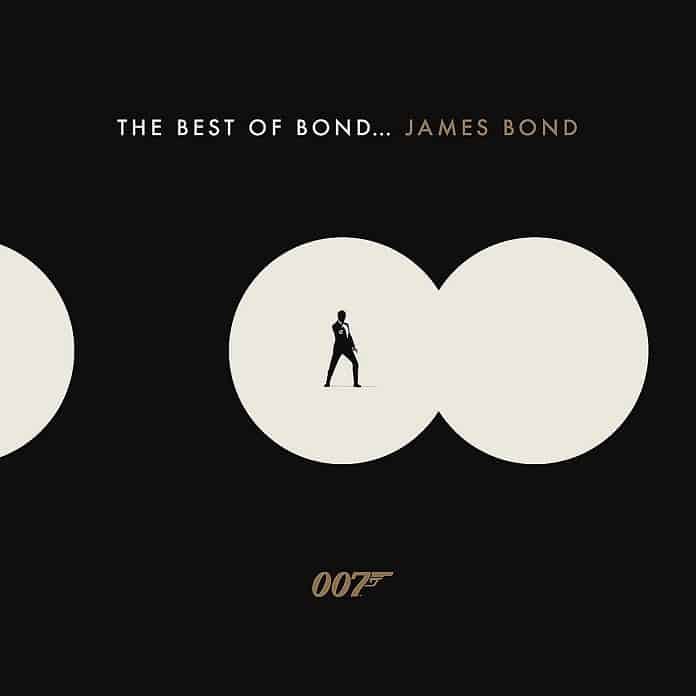 Disk 1:
01.John Barry Orchestra – James Bond Theme (From "Dr. No" Soundtrack) 1:48
02.Matt Monro – From Russia With Love (MGM Version) 2:36
03.Shirley Bassey – Goldfinger (Main Title) 2:52
04.Tom Jones – Thunderball (Main Title) 3:03
05.Nancy Sinatra – You Only Live Twice (Main Title) 2:48
06.John Barry Orchestra – On Her Majesty's Secret Service (Main Title) 2:35
07.Louis Armstrong – We Have All The Time In The World (From "On Her Majesty's Secret Service" Soundtrack) 3:16
08.Shirley Bassey – Diamonds Are Forever 2:42
09.Paul McCartney, Wings – Live And Let Die (Main Title) 3:15
10.Lulu – The Man With The Golden Gun (Main Title) 2:38
11.Carly Simon, Marvin Hamlisch – Nobody Does It Better (From "The Spy Who Loved Me" Soundtrack) 3:33
12.Shirley Bassey – Moonraker (Main Title / Remastered 2003) 3:13
13.Sheena Easton – For Your Eyes Only (Main Title) 3:07
14.Rita Coolidge – All Time High (From "Octopussy" Soundtrack) 3:07
Disk 2:
01.Duran Duran – A View To A Kill (Main Title) 3:36
02.A-Ha – The Living Daylights (Main Title) 4:15
03.Gladys Knight – Licence To Kill (From "Licence To Kill" Soundtrack) 4:16
04.Tina Turner – Goldeneye (Single Version) 3:30
05.Sheryl Crow – Tomorrow Never Dies (Full Length Version) 4:53
06.Garbage – The World Is Not Enough 3:58
07.Madonna – Die Another Day 4:39
08.Chris Cornell – You Know My Name (From "Casino Royale" Soundtrack) 4:02
09.Jack White, Alicia Keys – Another Way To Die (From "Quantum Of Solace" Soundtrack) 4:24
10.Adele – Skyfall 4:46
11.Sam Smith – Writing's On The Wall (From "Spectre" Soundtrack) 4:39
12.Billie Eilish – No Time To Die 4:04