Die Bravo Black Hits 33 rückt näher, bevor ihr sie in den Download Shops ordert, schaut euch die Tracklist der Bravo Black Hits 33 an, damit ihr wisst was euch hier erwartet. Diese Compilation ist die erfolgreichste im Black Musik Bereich, da sind die Erwartungen natürlich direkt höher.
Auf die nächste Bravo Hits, können wir uns nach der 33. Ausgabe leider erst im kommenden Jahr freuen, also sollte sich jeder Black Musik Fan das gute Stück auch besorgen, damit ihr in den kommenden Wochen nicht dumm aus der Wäsche guckt.
In der Tracklist findet ihr die besten Tracks aus Charts der letzten Wochen, mit dabei sind also Tracks von Kid Ink, Motrip, KC Rebell, Sido, Pitbull, Drake und vielen mehr. Allerdings findet man auch den einen oder anderen Track, den wir eher im House Genre ansiedeln würde, wie z.B. von DJ Antoine.
Der Release Termin der Bravo Black Hits 33 ist für den 4. September 2015 angesetzt. Damit ihr nicht die Katze im Sack kaufen müsst, haben wir neben der Tracklist natürlich auch dieses mal wieder das Cover für euch am Start.
Sollte euch die Tracklist zusagen, könnt ihr die Bravo Black Hits 33 natürlich bereits jetzt bei Amazon oder anderen Shops vorbestellen, damit ihr sie am 4. September 2015 bereits in eurem Postkasten finden könnt. Alternativ könnt ihr natürlich auch die Bravo Hits 90 erwerben, diese ist bereits seit einigen Wochen auf dem Markt.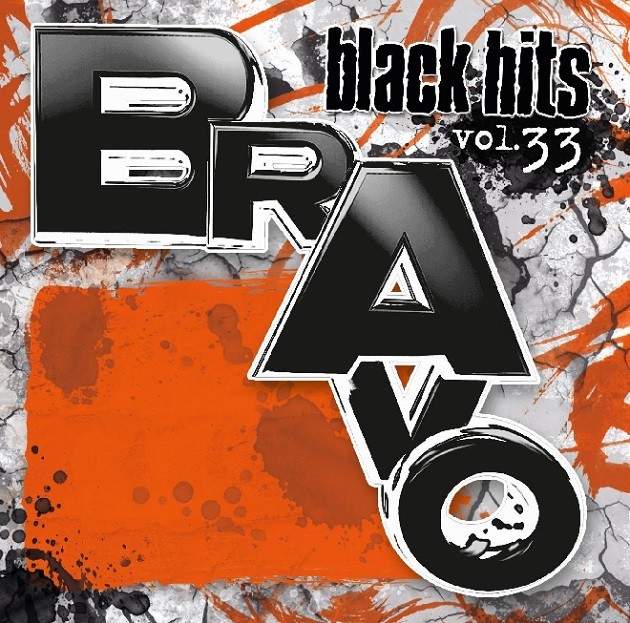 Disk 1:
1. So Wie Du Bist (Radio Edit) – Motrip
2. Bist Du Real – Kc Rebell
3. You Know You Like It – Dj Snake & Alunageorge
4. Worth It – Fifth Harmony
5. Watch Me (Whip / Nae Nae) – Silentó
6. Be Real – Kid Ink
7. Can't Feel My Face – The Weeknd
8. Bills – Lewis, Lunchmoney
9. Not Letting Go – Tinie Tempah
10. Fun – Pitbull
11. Holiday (Dj Antoine Vs Mad Mark 2k15 Radio Edit) – Dj Antoine
12. Don't Worry (Radio Version) – Madcon
13. Don't Wanna Go Home (Main) – Polique, Dj
14. Freak Of The Week – Krept & Konan
15. Energy – Drake
16. This Could Be Us – Rae Sremmurd
17. Suga Suga (Album Version) – Baby Bash
18. Somebody (Dawin Remix) – La Rose, Natalie
19. Blitzlichtgewitter – Chefboss
20. Klaps Auf Den Po – Romano
21. Fester Skank – Lethal Bizzle
22. Straight Outta Compton (Remastered 2002) – N.W.A.
Disk: 2
1. Bye Bye – Cro
2. Ich Will Nur Dass Du Weißt (Radio Edit) – Sdp
3. Herz Auf Beat – Nisse
4. Everybody Feeling Something – Roudette, Marlon
5. Englishman In New-York – Cris Cab
6. Freedom – Williams, Pharrell
7. The Night Is Still Young – Nicki Minaj
8. Everyday – A$Ap Rocky
9. Good Thing – Sage The Gemini
10. No Sleeep – Jackson, Janet
11. Flashlight (From "Pitch Perfect 2" Soundtrack) – Jessie J
12. Fight For Love – Kwabs
13. How We Do (Main) – Dj Bob
14. Here I Come (Original Mix) – Jay, David
15. Teenager Vom Mars – Fettes Brot
16. Selber Machen Lassen (Bonus Track) – Deichkind
17. Wayne – Culcha Candela
18. Lass Gehn' – Chefket
19. Wünsch Dir Was – Genetikk
20. Letzte Träne – Liquit Walker
21. Utopischer Körperbau – Majoe
22. Löwenzahn – Sido