Mit der P1 Club – Meet Me Behind The Door 1, gibt es eine neue Compilation des Nobel-Clubs. Die tracklist kann auch dieses mal wieder überzeugen, auch oder vor allem wegen einiger Remixe, die man von anderen Compilations aus dem Dance bzw. House Bereich, bislang nicht kennt.
Im März hatten wir euch noch die P1 Club We Own the Night 6 vorgestellt und nun folgt mit der P1 Club – Meet Me Behind The Door 1, der erste Teil der neuen Reihe. Das bekannte Clubs eigene Compilations haben ist nicht nichts neues, man denke da nur mal an die CDs mit dem Namen "Pacha", denn auch hier steht natürlich ein Club dahinter.
Ob auch die neue Reihe so erfolgreich sein wird, wie die letzten P1 CDs, wird sich im Herbst dann zeigen, denn ab dem 18. September 2015 steht das gute Stück für euch im Handel bereit. Das wir euch natürlich auch an dieser Stelle wieder die Tracklist und das dazu passende Cover am Start haben.
Wer ordentliche Club Music bevorzugt und vielleicht sogar Fan des P1 Club ist, sollte sich diese CD sicher, denn falsch macht ihr hier nichts. Gerne könnt ihr das Werk natürlich bereits jetzt bei Amazon oder anderen Shops vorbestellen.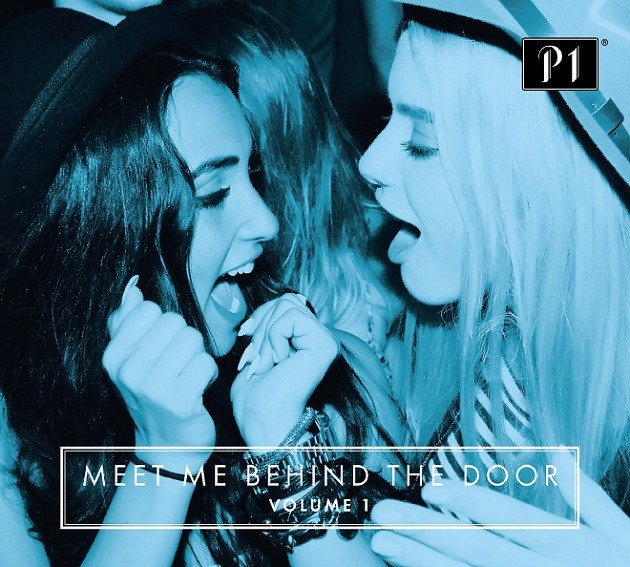 Disk: 1
1. Lost Frequencies feat. Janieck Devy – Reality
2. Robin Schulz feat. Ilsey – Headlights (DJ Tonka's Sunlight Mix)
3. Anna Naklab feat. Alle Farben & YOUNOTUS – Supergirl
4. Gestört Aber GeiL & Koby Funk feat. Wincent Weiss – Unter Meiner Haut
5. LunchMoney Lewis – Bills
6. Madcon feat. Ray Dalton – Don't Worry (Calvo Remix)
7. Dimitri Vegas & Like Mike vs Ummet Ozcan – The Hum (Lost Frequencies Extended Remix)
8. M 22 – Good To Be Loved
9. Feder feat. Lyse – Goodbye
10. Blonde feat. Alex Newell – All Cried Out (99 Souls Remix)
11. Armin van Buuren feat. Mr. Probz – Another You (Pretty Pink Remix)
12. Eric Chase – Don't Stop Believin'
13. Fragma – Toca Me (twoloud Remix)
14. Dash Berlin & Syzz – This Is Who We Are
15. eSQUIRE & Jolyon Petch – Rhythm Is A Dancer
16. Dasco feat. Justina Maria – What I Need (Right Here, Right Now)
17. Michael Calfan – Mercy
18. Tiësto – Lethal Industry (De Hofnar & The Techtives Remix)
19. Hayden James – Something About You
20. Kygo feat. Parson James – Stole The Show
Disk: 2
1. Beth – Don't You Worry Child (Charming Horses Remix)
2. MOUNT & Nicolas Haelg – Something Good
3. Sebastien feat. Hagedorn – High On You
4. Junge Junge feat. Kyle Pearce – Beautiful Girl
5. Möwe – Chasing Clouds
6. Gamper & Dadoni feat. Cozy – Far From Home
7. Ferdinand Weber – What
8. INTRESSTandLOUIS – Find You
9. Sirens Of Lesbos – Ecstasy (Purple Disco Machine Remix)
10. Northern Lite with AKA AKA & Thalstroem – Take My Time (Alle Farben Remix)
11. Sam Walkertone feat. Sam Hezekiah – Change Your Mind (Shaun Bate Remix)
12. Orange Grove & SPYZR – Easy Love
13. Ayla & Taucher & York feat. Juno im Park – Free Yourself
14. Robosonic feat. STAG – WURD
15. Claptone feat. Jaw – Dear Life
16. Lexer feat. Audrey Janssens – Till Dawn
17. Mad Kingz – Wanderlust (Guardate Remix)
18. Tiko's Groove & Vassy – Intergalactic
19. Mousse T. – Horny (Les Coups Mix)
20. ODESZA feat. Zyra – Say My Name (Hayden James Remix)
Disk: 3
1. Felix Jaehn feat. Thallie Ann Seenyen – Dance With Me (Calvo Remix)
2. DJ S.K.T feat. Rae – Take Me Away
3. Latroit & Bishøp – Loving Every Minute
4. The Magician – Together
5. Me & My Toothbrush – One Thing (Nora En Pure Remix)
6. Roisin Murphy – Evil Eyes (Claptone Remix)
7. Nora En Pure – U Got My Body
8. Calippo & Fort Arkansas – Over The Limit
9. Heymen – If I Play Your Game (Alle Farben & Younotus Remix)
10. EDX – Want You
11. Fatboy Slim vs Jerome Robins feat. Idris Elba – Uptown Funk
12. Mark Knight – Ironing Man
13. Sugar Hill & Wasabi – It's On You (Ganzfeld Effect Remix)
14. Guardate & Saxity feat. Christine Ben – Ameh
15. Go Freek – We Can Ride (Dom Dolla Remix)
16. Rene Amesz – Like It Deep
17. Yolanda Be Cool & DCUP – Soul Makossa (Money)
18. Editors – Our Love (Solomun Remix)
19. Luca Guerrieri – Harmony
20. Mr G Sings – The Caged Bird Sings (Maywald Remix)