Mit der Bravo The Hits 2015 kommt eine Tracklist auf den Markt, die im CD und Download Sektor andere Best of CDs wieder in den Schatten stellt. Anders ist man das jedoch auch bei Polystar (Universal Music) nicht gewöhnt, denn wenn dort eine Bravo Hits erscheint, dann mit den besten Tracks.
Wie jedes Jahr ist zum Ende eines Jahres, mit der normalen Bravo Hits Reihe erst einmal Schluss, denn da ist der Platz für die Best of Ausgabe reserviert. Auch wenn hier einiges an House Music geboten wird, können die Dance Music Fans sich auch an der Bravo Dance 2015 bedienen, hier gibt es noch deutlich mehr zu bieten.
Für die Fans der allgemeinen Charts Musik, ist die Bravo The Hits 2015 natürlich genau die richtige, denn hier findet ihr zahlreiche Tracks aus den Charts. Wenn ihr nun einen genaueren Blick auf die Tracklist werfen, findet wir hier Tracks von Justin Bieber, Avicii, Madcon, Adam Lambert, Years & Years, Robin Schulz, Jason Derulo, Sido und vielen mehr.
Da Justin Bieber demnächst sein neues Album auf den Markt bringt, haben wir seinen Song " What Do You Mean? " als stellvertretende Preview für die Bravo The Hits 2015 eingebunden. Bis zum Release sind es ca. noch 2 Wochen, denn die Bravo The Hits 2015 erscheint am 13. November 2015.
Gerne könnt ihr das gute Stück natürlich bereits bei Amazon oder anderen Shops vorbestellen und damit ihr nicht die sprichwörtliche " Katze im Sack " kaufen müsst, haben wir wie immer die Tracklist und das passende Cover für euch am Start.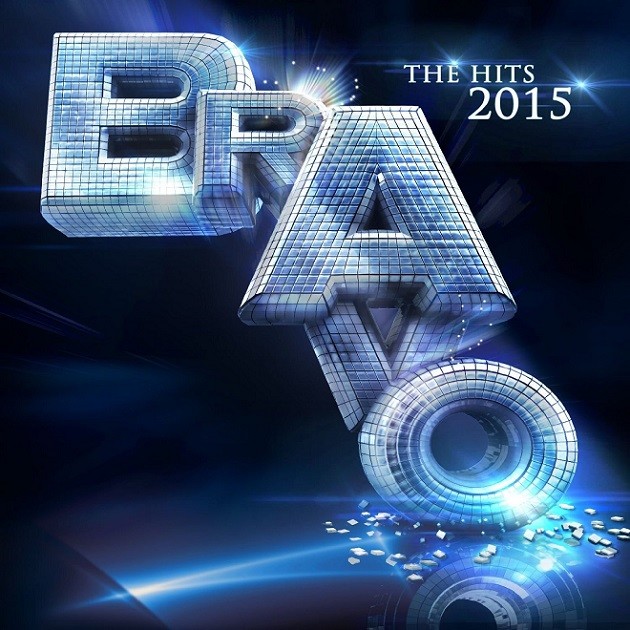 Disk: 1
1. Geiles Leben (Madizin Single Mix) – Glasperlenspiel
2. Avenir (Radio Edit) – Louane
3. Broken Arrows – Avicii
4. Astronaut – Sido
5. What Do You Mean? – Bieber, Justin
6. Lush Life – Larsson, Zara
7. Locked Away – R.City
8. Lean On – Major Lazer, Snake, Dj
9. Gdfr – Flo Rida
10. Want To Want Me – Derulo, Jason
11. Don't Worry (Radio Version) – Madcon
12. Uptown Funk – Ronson, Mark
13. Ghost Town – Lambert, Adam
14. Living For Love – Madonna
15. Wish You Were Mine (Radio Edit) – George, Philip
16. Intoxicated (Radio Edit) – Solveig, Martin, Gta
17. King – Years & Years
18. Heroes (Eurovision 2015 – Sweden) – Zelmerlöw, Måns
19. Dangerous – Guetta, David
20. Easy Love (Radio Edit) – Sigala
21. Sugar – Schulz, Robin
22. Are You With Me (Extended Remix) – Lost Frequencies
23. Ain't Nobody (Loves Me Better) (Original Version) – Jaehn, Felix
Disk: 2
1. Love Me Like You Do (From "Fifty Shades Of Grey" / Radio Edit) – Goulding, Ellie
2. Thinking Out Loud – Sheeran, Ed
3. Hold Back The River (Album Version) – Bay, James
4. Writing's On The Wall – Smith, Sam
5. 7 Years – Graham, Lukas
6. Wie Schön Du Bist – Connor, Sarah
7. Wild & Free – Lena
8. Wolke 4 – Dittberner, Philipp, Marv
9. Herz über Kopf – Joris
10. Unter Meiner Haut (Radio Mix) – Gestört Aber Geil, Funk, Koby
11. Supergirl (Radio Edit) – Naklab, Anna
12. Stole The Show – Kygo
13. Goodbye (Radio Edit) – Feder
14. Cheerleader (Felix Jaehn Remix / Radio Edit) – Omi
15. Real Love – Clean Bandit, Glynne, Jess
16. Break The Rules – Charli Xcx
17. Shut Up And Dance – Walk The Moon
18. Cool Kids – Echosmith
19. So Wie Du Bist (Radio Edit) – Motrip
20. Bye Bye – Cro
21. Flash Mich – Forster, Mark
22. Lieblingsmensch – Namika