Die Bravo The Hits 2018 läutet mir ihrer Tracklist, das musikalische Ende des Jahres hin, denn nach dem Release blickt man im Musikgeschäft nur noch in das künftige Jahr. Wie viele andere Compilations auch, muss die Bravo Hits Reihe in den letzten Monaten ganz schön Fendern lassen, der Glanz der guten Jahre ist ab.
So kam die Bravo Hits 103 in den großen Online-Shops nur auf 2-3 Sterne, was für diese Reihe echt mager ist. Schon vor dem Release wird ebenfalls die Bravo The Hits 2018 hart kritisiert, dass man hier eben nicht die Besten Hits des Jahres bekommt, sondern lediglich eine leicht veränderte Tracklist im vergleich zur Ausgabe 103.
So hart würden wir nun hier nicht mehr der Bravo The Hits 2018 umgehen, jedoch ist die Qualität der Bravo Reihe in der tat gesunken. Hier müssen, Warner Music, Sony Music und Universal Music, die sich die Bravo Hits Reihe teilen, wieder eine ordentliche Schippe drauflegen, um nicht noch mehr Käufer zu verlieren.
Während die Bravo Hits 104 Anfang des kommenden Jahres für euch im Handel parat steht, kommt die Bravo The Hits 2018 bereits am 16. November 2018 in den Handel. Wir haben wie immer an dieser Stelle die Tracklist und das passende Cover für euch am Start, damit ihr wisst was euch hier alles erwartet.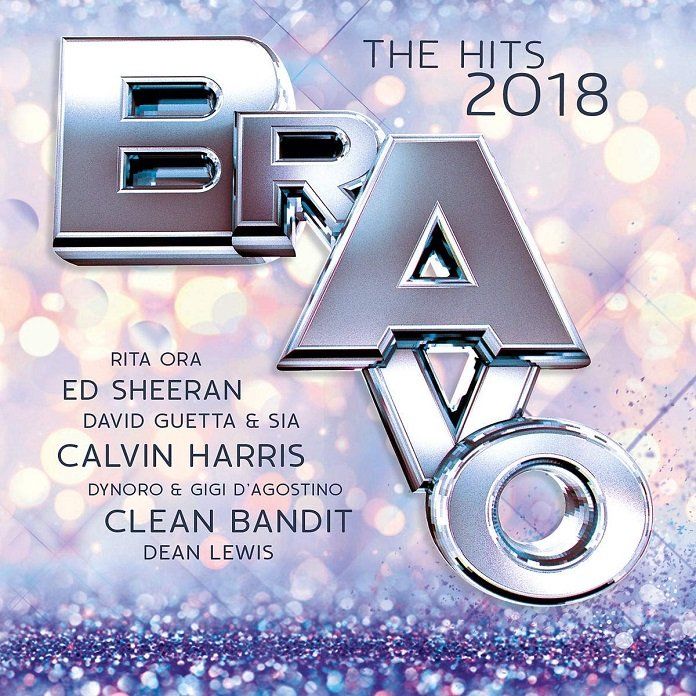 Disk: 1
1. In My Mind – Dynoro
2. One Kiss – Harris, Calvin
3. These Days – Rudimental
4. Taki Taki – Snake, DJ
5. Solo – Clean Bandit
6. Bella Ciao (HUGEL Remix) – El Profesor
7. Rise – Blue, Jonas
8. Flames – Guetta, David
9. FRIENDS – Marshmello
10. Breathe – Jones, Jax
11. Nevermind – Lloyd, Dennis
12. Body – Luxury Remix, Loud
13. Only Thing We Know – Alle Farben
14. Jennie – Jaehn, Felix
15. Pray For Me – The Weeknd
16. Je ne parle pas français (Beatgees Remix) – Namika
17. Magisch – Olexesh
18. Was du Liebe nennst – Bausa
19. Kiss And Make Up – Lipa, Dua
20. Anywhere – Ora, Rita
21. Barking – Ramz
22. Better Now – Post Malone
23. Happy Now – Zedd
24. Rooftop – Santos, Nico
Disk: 2
1. Be Alright – Lewis, Dean
2. Eastside – Benny Blanco
3. Happier – Marshmello
4. Natural – Imagine Dragons
5. Shotgun – Ezra, George
6. High Hopes – Panic! At The Disco
7. Girls Like You (Cardi B Version) – Maroon 5
8. In My Blood – Mendes, Shawn
9. I'm Still Here – Sia
10. Perfect – Sheeran, Ed
11. Is It Love? – Garvey, Rea
12. Zusammen – Die Fantastischen Vier
13. no tears left to cry – Grande, Ariana
14. Him & I (Dirty Version) – G-Eazy
15. Love Someone – Graham, Lukas
16. Sekundenglück – Grönemeyer, Herbert
17. Einmal – Forster, Mark
18. An Wunder – Weiss, Wincent
19. Flieger – Fischer, Helene
20. La Cintura – Soler, Alvaro
21. X – Nicky Jam
22. Échame La Culpa – Fonsi, Luis
23. Mad Love – Paul, Sean