Seid ihr bereit für die Future Trance – Best Of 20 Years und ihre Mega Tracklist ? Wer hier nun eine Doppel-CD erwartet, der wird überrascht, denn die Future Trance – Best Of 20 Years geht selbst über eine 3er-CD Box hinaus, hier bekommt ihr sage und schreibe 4 CDs voll mit den Top Tracks der letzten 20 Jahre.
Auch wenn auf der vierten CD natürlich ein paar geile Tracks dabei sind, hätte man sich die eigentlich sparen können, da man diese Tracks irgendwie immer noch im Ohr hat. Selbstverständlich gehören diese aber auch zur Geschichte der Future Trance und somit auch auf die Future Trance – Best Of 20 Years.
Interessanter dürfte für viele von euch jedoch der Anfang dieser mega Compilation sein, denn hier trifft man auf die wirklichen Klassiker von unter anderem Jan Wayne, Faithless, Sash!, Paul van Dyk, Rocco, Bass-T, Members of Mayday, Kai Tracid, Red 5 und unheimlich viele weitere.
Wir freuen uns auf jeden Fall schon sehr auf diese Compilation, denn da die Retro-Welle immer weiter rollt, passt dieses Konzept mehr denn je in den aktuellen Markt. Bis zum Release am 31. März 2017 dauert es zwar noch eine ganze Weile aber dennoch haben wir schon jetzt die Tracklist und das passende Cover für euch am Start.
Wenn euch die Tracklist der Future Trance – Best Of 20 Years überzeugen kann, wovon wir nun einfach einmal ausgehen, dann solltet ihr das gute Stück schon jetzt bei Amazon oder andere ordentliche Online-Shops vorbestellen, denn diese Compilation sollte die Dance Szene definitiv nicht verpassen.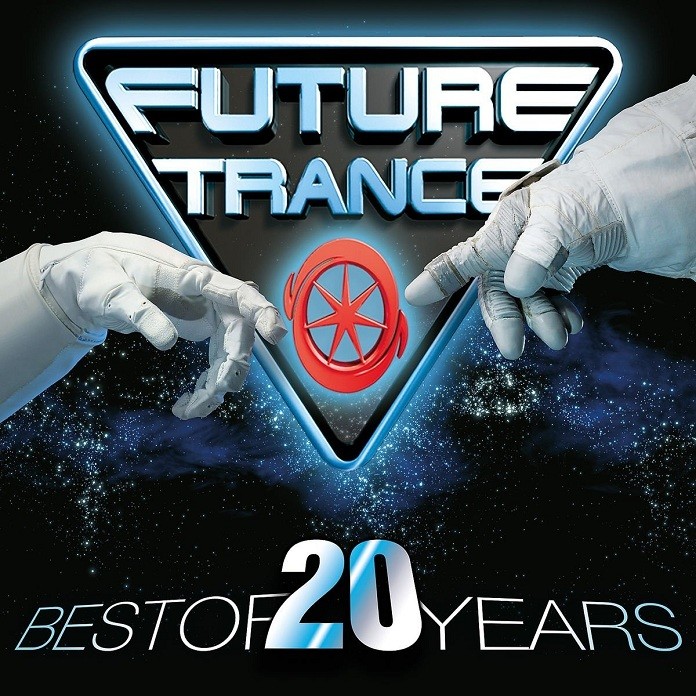 Disk 1:
01.Scooter – Posse (i Need You On The Floor) 3:52
02.Jan Wayne, Lena – Total Eclipse Of The Heart (radio Edit) 3:32
03.Sylver – Forever In Love (radio Edit) 2:44
04.Darude – Sandstorm (radio Edit) 3:46
05.Blank & Jones – The Nightfly (short Cut) 3:55
06.Mauro Picotto – Komodo (radio Mix) 3:23
07.Faithless – Insomnia 3:33
08.Barthezz – On The Move (radio Edit) 3:35
09.Brooklyn Bounce – Club Bizarre (single Edit) 3:48
10.Kai Tracid – Destiny's Path (video Mix) 4:05
11.Members Of Mayday – Sonic Empire (short Mix) 3:58
12.Paul Van Dyk – We Are Alive (radio Mix) 3:06
13.Sash! – La Primavera 3:36
14.Atb – Hold You (airplay Mix) 3:30
15.Red 5 – I Love You Stop (original Radio Version) 3:48
16.Gigi D'agostino – Bla Bla Bla (radio Cut) 3:12
17.Rocco – Back In Town (original Edit) 3:21
18.Ultra – Free (short Cut) 3:38
19.Moby – Why Does My Heart Feel So Bad? (ferry Corsten Remix Edit) 3:38
20.Megara, Dj Lee – The Megara (radio Edit) 3:48
21.Rmb – Deep Down Below (video Edit) 4:04
22.Schiller – Liebesschmerz (fernseh-fassung) 3:57
Disk 2:
01.O-zone – Dragostea Din Tei (dj Ross Radio Rmx) 4:16
02.Scooter – Nessaja 3:29
03.Djs@work – Time 2 Wonder (radio Edit) 3:26
04.Groove Coverage – Moonlight Shadow (rocco Remix Edit) 3:02
05.Kate Ryan – Désenchantée (radio Edit) 3:39
06.Mark 'oh – Let This Party Never End 3:49
07.Cascada – Everytime We Touch (radio Edit) 3:18
08.Starsplash – Endless Fantasy (radio Edit) 3:31
09.Cosmic Gate – The Wave (7″ Mix) 3:36
10.Pulsedriver – Galaxy (single Mix) 3:51
11.Beam Vs. Cyrus – All Over The World (video Mix) 3:22
12.Tiësto – Lethal Industry (radio Edit) 2:43
13.Dj Shog – Live 4 Music (original Edit) 4:22
14.Gouryella – Ligaya (vocal Radio Edit) 3:32
15.Driftwood – Freeloader 6:49
16.Ziggy X – Geschwindigkeitsrausch (single Mix) 3:42
17.Special D. – Home Alone (megara Vs Dj Lee Remix Edit) 3:46
18.Dj Dean – Protect Your Ears (video Edit) 2:59
19.The Hitmen – Like I Love You (vocal Club Cut) 3:28
20.89ers – Kingston Town (rave Radio Cut) 3:05
21.Klubbingman, Beatrix Delgado – Love Message (tune Up! Vs. Dj Manian Remix Edit 2k5) 3:27
22.Base Attack – Technorocker (rob Mayth Edit) 3:32
Disk 3:
01.Basshunter – Boten Anna (radio Edit) 3:28
02.Yass, Alex C. – Du Hast Den Schönsten Arsch Der Welt (basshunter's Bass My Ass Radio Mix) 3:31
03.Avicii – Levels (radio Edit) 3:22
04.Martin Solveig, Dragonette – Hello (radio Edit) 3:13
05.Example – Changed The Way You Kiss Me (radio Edit) 3:14
06.Stromae – Alors On Danse (radio Edit) 3:28
07.Lützenkirchen – 3 Tage Wach (radio Edit) 3:37
08.Vika Jigulina, Edward Maya – Stereo Love (michael Mind Project Remix Edit) 3:15
09.September – Cry For You (spencer & Hill Radio Edit) 3:33
10.Guru Josh Project – Infinity 2008 (klaas Vocal Edit) 3:13
11.Dave Darell – Children (club Radio Mix) 3:38
12.Scotty – The Black Pearl (dave Darell Edit) 3:28
13.Frauenarzt, Manny Marc – Disco Pogo (rocco & Bass-t Edit) 3:46
14.Topmodelz – Your Love 3:09
15.Jeckyll & Hyde – Freefall 3:26
16.Italo Brothers – Stamp On The Ground (radio Edit) 3:19
17.Manian – Ravers In The Uk (video Edit) 3:21
18.Dj Gollum – Fairytale Gone Bad (empyre One Vs. Petersen Edit) 3:25
19.Aquagen – Ihr Seid So Leise! (scheisse, Scheisse Leise) 2011 (ti-mo Remix Edit) 3:43
20.Rob Mayth – Heart To Heart (radio Edit) 2:49
21.Accuface – Red Sky (pete Sheppibone Mix Edit) 3:37
22.Paul Van Dyk – Home (pvd Club Mix) 6:05
Disk 4:
01.Djane Housekat – The One (official Future Trance Anthem) 4:21
02.Avicii – Wake Me Up (radio Edit) 4:10
03.Lost Frequencies – Are You With Me (dimaro Radio Edit) 3:34
04.The Chainsmokers – Don't Let Me Down 3:28
05.Swedish House Mafia – Don't You Worry Child (radio Edit) 3:33
06.Otto Knows – Million Voices (radio Edit) 3:13
07.Mike Candys – 2012 (if The World Would End) (radio Mix) 2:32
08.Psy – Gangnam Style 4:55
09.Martin Solveig, Gta – Intoxicated (radio Edit) 2:40
10.Martin Garrix – Animals (radio Edit) 2:56
11.David Guetta – Titanium 4:06
12.Dvbbs, Borgeous – Tsunami (radio Edit) 3:06
13.Niels Van Gogh, Klaas – Resurection (in Space) (radio Edit) 3:39
14.Armin Van Buuren – This Is What It Feels Like 3:25
15.Gaia – Empire Of Hearts (radio Edit) 3:17
16.G&g, D-jastic – In My Mind (original Radio Edit) 3:29
17.Tiësto – Red Lights (radio Edit) 3:24
18.Afrojack – Ten Feet Tall 3:53
19.Sebastian Ingrosso, Axwell, Ingrosso – Something New 4:09
20.Felix Jaehn – Ain't Nobody (loves Me Better) (original Version) 4:03
21.Basslovers United – Drunken (radio Edit) 3:12
22.Bass-t & Friends – Shine Your Light (megara Vs. Dj Lee Edit) 4:00