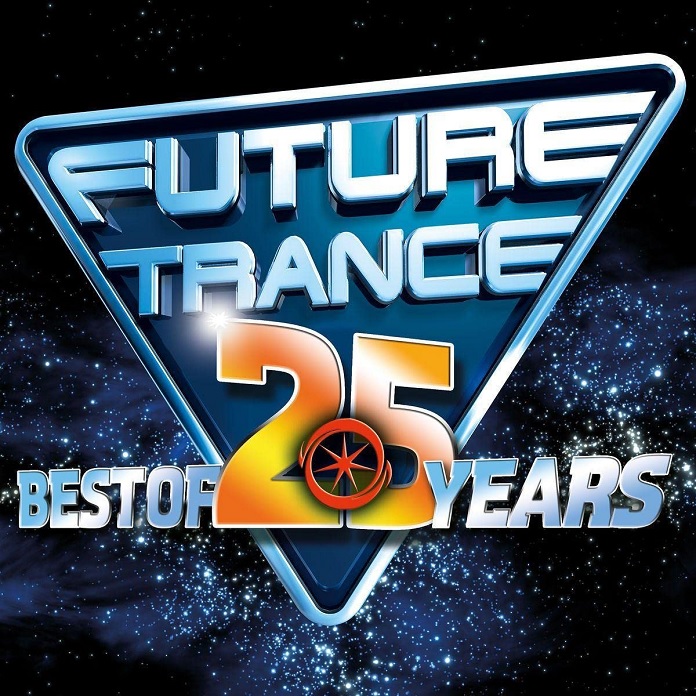 Durch die Future Trance – Best Of 25 Years und ihre gigantische Tracklist, schickt euch Universal Music direkt auf eine Musikalische Zeitreise. Zugegeben es gab in den letzten Jahren schon ziemlich viele Compilation, die auf ihre Geschichte zurück blicken, doch eigentlich dürfen gerade diese Ausgaben in der Sammlung nicht fehlen.
Wer einen Blick auf die Tracklist der Future Trance – Best Of 25 Years wirft, wird schnell sehen was wir damit meinen. Sofort fängt man im Kopf an zahlreiche Songs mitzusingen und darüber hinaus direkt in den zahlreichen Streamingdiensten anzuhören, dann an ihnen hängen nicht selten Erinnerungen an die besten Partys.
So ist es auch im Fall der Future Trance – Best Of 25 Years, hier kommen gleich wieder zahlreiche Ohrwürmer in den Sinn, die man so gar nicht mehr auf dem Schirm hatte. Allerdings findet man hier auch Songs, die eigentlich noch immer, wenn auch nicht immer im Original in den Clubs, sowie auf zahlreichen Festivals zu hören sind.
Freut euch also auf eine ausgedehnte musikalische zeitreise mit Top Songs von z.B. Drunkenmunky, Guru Josh, Perplexer, Mauro Picotto, Schiller, Sash!, DJs@Work, Marusha, DJ Sammy, Westbam, Faithless, Mellow Trax, Groove Coverage, Scooter, Barthezz, Aquagen und unfassbar viele mehr.
Leider steht die neue Future Trance – Best Of 25 Years erst nach dem Jahreswechsel im Handel für euch parat, so müsst ihr bei eurer Silvesterparty darauf noch verzichten. Dafür könnt ihr dann an die guten Jahre denken und mit reichlich neuer Energy das Jahr 2022 so richtig in Fahrt kommen zu lassen.
Ab dem 7. Januar 2022 ist die Future Trance – Best Of 25 Years erhältlich und wie immer an dieser Stelle, darf auch hier die Tracklist und das passende Cover nicht fehlen, damit ihr schon vor dem Kauf wisst, was euch hier erwartet. Als kleinen Vorgeschmack haben wir euch das Video zur Single "Jan Wayne – Because The Night" direkt mit eingebunden, denn die Single war damals ein Mega Hit im Dance Musik Sektor.
Sie sehen gerade einen Platzhalterinhalt von Standard. Um auf den eigentlichen Inhalt zuzugreifen, klicken Sie auf die Schaltfläche unten. Bitte beachten Sie, dass dabei Daten an Drittanbieter weitergegeben werden.
Mehr Informationen
Disk 1:
01.Scooter – The Logical Song 3:55
02.Groove Coverage – God Is A Girl (Radio Edit) 3:39
03.Atb – Don't Stop! (Airplay Edit) 3:47
04.Sylver – Turn The Tide (Radio Edit) 4:06
05.Mauro Picotto – Proximus (Radio Mix) 2:53
06.Kosmonova – Danse Avec Moi! 2:52
07.Darude – Sandstorm (Radio Edit) 3:46
08.Mario Lopez – The Sound Of Nature (Plug'n'play Video Cut) 2:56
09.Djs@work – Someday (Vocal Radio Cut) 3:33
10.Starsplash – Cold As Ice 3:29
11.Barthezz – On The Move (Radio Edit) 3:37
12.DJ Quicksilver – Bellissima (Radio Edit) 3:16
13.Blank & Jones – After Love (New Short Cut) 3:48
14.Aquagen – Hard To Say I'm Sorry (Original Radio Edit) 3:22
15.Kai Tracid – Liquid Skies 3:56
16.Enrico, Mark Van Dale – Water Verve (DJ Quicksilver Radio Edit) 3:26
17.Brooklyn Bounce – Born To Bounce (Music Is My Destiny) (Video Edit) 3:43
18.Drunkenmunky – E (Radio Edit) 3:14
19.Baracuda – Damn! (Remember The Time) (Original Radio) 3:42
20.Schiller – Das Glockenspiel (Airplay Edit) 3:49
Disk 2:
01.Gigi D'Agostino, Dynoro – In My Mind 3:04
02.Armin van Buuren – Blah Blah Blah 3:05
03.Atb, Topic, A7s – Your Love (9PM) 2:32
04.Twocolors – Lovefool 3:12
05.Vize – Stars 2:47
06.Lizot – Weekend 2:14
07.Nathan Evans – Wellerman (Sea Shanty / 220 KID x Billen Ted Remix) 1:58
08.Pascal Letoublon – Friendships (Lost My Love) (ATB Remix) 3:26
09.Klaas – Ok Without You 2:51
10.Felix Jaehn, Vize – Close Your Eyes 2:42
11.Futuristic Polar Bears, Mattn, Mattn & Futuristic Polar Bears – Café Del Mar 2016 (Dimitri Vegas & Like Mike Vs. Klaas Radio Mix) 2:54
12.Don Diablo, Keanu Silva – King Of My Castle (Don Diablo Edit) 2:55
13.Drenchill – Never Never 2:49
14.A Touch Of Class, R3hab – All Around The World (La La La) 2:30
15.Pulsedriver, Tiscore – One To Make Her Happy 2:41
16.Sam Feld – Post Malone (VIZE Remix) 2:36
17.The Hitmen, R.i.o. – Like I Love You (KYANU Remix) 2:33
18.Nicco, Darius & Finlay – Do It All Night 2:20
19.Tiësto, Sevenn – BOOM (Mr. Black Remix) 4:00
20.Fisher – Losing It 4:09
Disk 3:
01.Jan Wayne – Because The Night (Radio Edit) 3:42
02.Cascada – Everytime We Touch (Hardwell & Maurice West Remix) 3:38
03.Rocco – The Sign (Radio Edit) 2:35
04.Special D. – Forever Young (Single Edit) 3:17
05.Pulsedriver – Slammin' (Single Mix) 3:46
06.Zombie Nation – Kernkraft 400 (DJ Gius Radio Cut) 3:29
07.Dj Dean – If I Could Be You (Radio Mix) 3:33
08.Sash! – Raindrops (Encore une fois Pt. II) (Kindervater Radio Edit) 3:15
09.Gigi D'Agostino – L'Amour Toujours (Small Mix) 4:03
10.CJ Stone – Infinity (Single Mix) 3:34
11.Re-Flex – Headbangers Go (Radio Mix) 3:14
12.Sq-1, Lonyo – Summer Of Love (C.B.M. Radio Cut) 3:44
13.Sq-1, Lonyo – Summer Of Love (C.B.M. Radio Cut) 3:44
14.Mark 'oh – Stuck On You (Radio Version) 3:58
15.Dj Shog – Another World, Pt. 2 (Club Edit) 3:37
16.Rob Mayth – Feel My Love (Club Radio Edit) 3:24
17.Klubbingman – Revolution (Tune Up! Vs Cascada Radio Edit) 3:15
18.Ziggy X – Bassdusche (Can You Feel It?) (Video Mix) 3:39
19.Dj Gollum – All The Things She Said (Radio Mix) 3:28
20.Megara vs. DJ Lee – Musical Society (Rocco Vs. Bass-T Remix) 5:46
21.Red 5 – Lift Me Up 3:53
Disk 4:
01.Guru Josh Project – Infinity 2008 (Klaas Vocal Edit) 3:13
02.Avicii – Levels (Radio Edit) 3:22
03.R.i.o. – Turn This Club Around (Video Edit) 3:22
04.DJ Antoine – Ma Chérie (DJ Antoine vs Mad Mark 2k12 Radio Edit) 3:12
05.Pakito – Living On Video (Radio Edit) 3:21
06.Mike Candys – One Night In Ibiza (Radio Mix) 2:36
07.Jasper Forks – River Flows In You (Single Mg Mix) 3:56
08.Swedish House Mafia – One (Your Name) (Radio Edit) 2:43
09.Lmfao – Party Rock Anthem 4:24
10.The Black Eyed Peas – The Time (Dirty Bit) (Radio Edit) 4:13
11.Lolita Jolie – Joli Garçon (Rob & Chris Remix Edit) 3:27
12.Dave Darell – Children (Club Radio Mix) 3:40
13.Lmc Vs U2 – Take Me To The Clouds Above (LMC Vs. U2 / Radio Edit) 2:52
14.G&g – Endless (Radio Mix) 3:05
15.Afrojack – Ten Feet Tall 3:53
16.Kid Cudi – Day 'N' Nite (Crookers Remix / Radio Version) 2:44
17.Kate Ryan – Désenchantée (Radio Edit) 3:39
18.Members Of Mayday – 10 In 01 (Short) 3:33
19.Becky Hill, Oliver Heldens – Gecko (Overdrive) (Radio Edit) 2:47
20.House Rockerz – Herzrasen (Original Radio Edit) 2:54
Disk 5:
01.Music Instructor – Hymn (Radio Edit) 3:56
02.Rmb – Spring 1996 (Video Mix) 3:27
03.WestBam – Celebration Generation 3:11
04.Perplexer – Acid Folk 5:32
05.Marusha – Somewhere Over The Rainbow (Short) 3:37
06.DJ Sammy – Prince Of Love (Radio Edit) 3:31
07.Ratty – Sunrise (Radio Edit) 3:41
08.Storm – Storm (Radio Mix) 3:45
09.Cosmic Gate – The Wave (7″ Mix) 3:36
10.Beam Vs. Cyrus – Take This Sound (Out of My Head) (Radio Remix) 3:45
11.Rank 1 – Airwave (Radio Vocal Edit) 2:58
12.System F – Out Of The Blue (Radio Edit) 3:55
13.Paul van Dyk – For An Angel (PVD Angel In Heaven Radio Edit) 3:53
14.Chicane – Saltwater (Original Radio Edit) 3:29
15.Carlos – The Silmarillia (Radio Edit) 3:49
16.Binary Finary – 1998 (Kay Cee 1999 Radio Mix) 3:10
17.Cygnus X – Superstring (RANK 1's Radio Edit) 3:09
18.Veracocha – Carte Blanche (FM Radio Edit) 3:26
19.Faithless – Insomnia (Original Mix / Radio Edit) 3:36
20.Mellow Trax – Phuture Vibes (Radio Club Mix) 3:46