Wenn die Hed Kandi the Mix 2015 den ersten Ausblick der kommenden House Music Saison mit ihrer Tracklist vermitteln will, dann schauen alle genau hin. Das hat natürlich einen Grund, denn die Hed Kandi Compilation genießen einen spitzen Ruf in der House Music Szene und das ganz ohne Komerz.
Wahrscheinlich ist genau das der Grund, warum das Label Hed Kandi mit seinen Compilations so Mega Erfolgreich ist, denn Namen wie Hardwell, David Guetta oder Martin Garrix sucht man auf den Hed Kandi Compilations vergebens und sollte man sich doch finden, dann natürlich nicht in den normalen Remixen.
Für echte House Music Freunde, sollte diese neue Ausgabe " Hed Kandi the Mix 2015 " wieder einmal ein absolutes MUSS sein, denn mehr Qualität bietet kaum eine andere. Im Handel steht sie für euch ab dem 7. November 2014 bereit und neben dem Cover und der Tracklist, haben wir dieses mal auch einen kleinen MiniMix für euch am Start.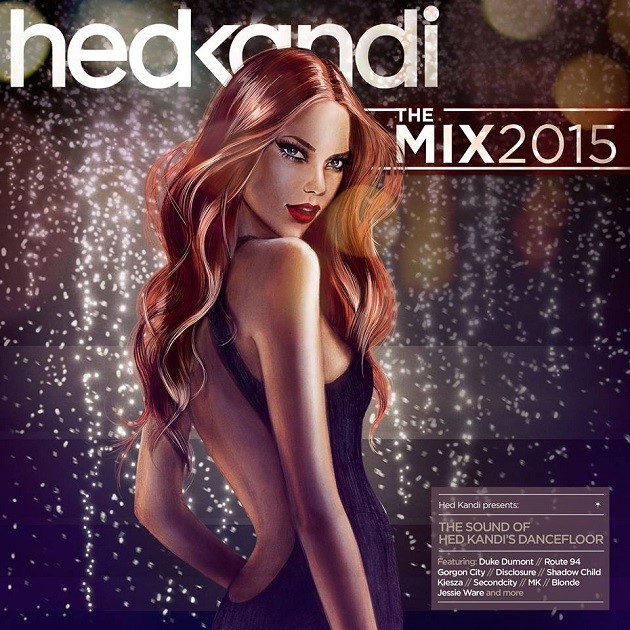 Disk: 1
1. Secondcity Feat. Ali Love – What Can I Do (Extended Mix)
2. London Grammar – If You Wait Jax (Jones Remix)
3. Kings Of Tomorrow – Finally (Sonny Fodera Remix)
4. DJ Anna Feat. Beverley Ely – Secret (Full Intention Remix)
5. DJ Chus & Matthew Codek – Movin' & Groovin' (Tommy Vercetti Remix)
6. Purple Disco Machine – Need Someone (Full Intention Remix)
7. FCL – It's You (Secondcity Back To 1990 Mix)
8. Dirty Secretz – Everything (Original Mix)
9. MK Feat. Alana – Always (The Golden Boy Remix)
10. Patrick Topping – Forget
11. Nicky Night Time – Everybody Together
12. Southlight Feat. Michael Duchesne – Night 2 Day (Dan Van Remix)
13. Tough love – Dreams (Panda Remix)
14. TCTS Feat. K Stewart – Games (Extended Version)
15. Hercules & Love Affair – Do You Feel The Same
Disk: 2
1. Kiesza – Hideaway (Zac Samuel Remix)
2. Eric Prydz – Liberate (Lane 8 Remix)
3. Gerd – Still Believe
4. Matt Meler Feat. Erin Marshall – I Went Down
5. Eli & Fur with Shadow Child – Seeing Is Believing
6. As I Am – Saving Grace
7. Frequency & SoulCircuit Feat. Dila – Lost
8. Jonas Rathsman – Skepparkans
9. Duke Dumont – Slow Dance
10. The Golden Boy – The Dream
11. Stuart Ojelay – Remember The Good Times
12. Sonny Fodera & Cervendos – Let's Go
13. Amtrac – Those Days
14. Mark Knight – In And Out (Club Mix)
15. Route 94 – Misunderstood
Disk: 3
1. Usher – Good Kisser (Disclosure Remix)
2. Gorgon City – Here For You (Bearcubs Remix)
3. Oliver $ & Jimi Jules – Pushing On (essess Remix)
4. Blonde Feat. Charli Taft – Higher Ground
5. Starsmith – Now I Feel Good
6. Jessie Ware – Tough Love (Cyril Hahn Remix)
7. Foxes – Let Go For Tonight (Fred Falke Remix)
8. Stu Patrics – Someday (Miguel Campbell Remix)
9. Munk – Happiness Juice (Miguel Campbell Remix)
10. Basement Jaxx – Never Say Never (Wayward Remix)
11. Lane 8 Feat. Bipolar Sunshine – I Got What You Need (Everynight) (Extended Mix)
12. Matvey Emerson – Run Away
13. Nora En Pure – True
14. Lovebirds featuring Lisa Shaw – Holdin On' (The Shapeshifters Stripped Remix)
15. Tito Wun – The Way U Do It (Doc Daneeka Remix)