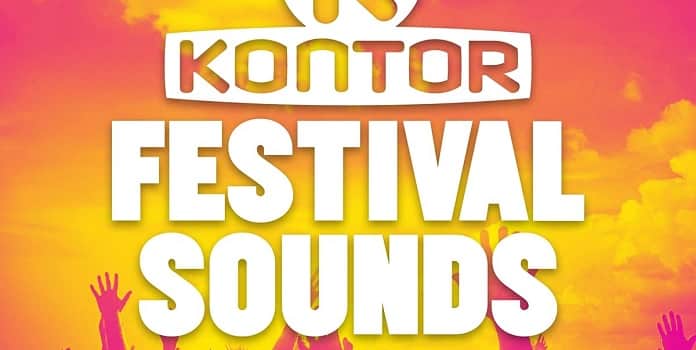 Die neue Kontor Festival Sounds 2021 – The Awakening, läutet mit ihrer Tracklist die neue Festival Saison ein. Naja zumindest die Saison, die nun eigentlich starten würde aber aus euch ja bekannten Gründen. Ein Lichtblick gibt es allerdings, für die Festivals zum Ende des Jahres besteht zumindest noch eine kleine Chance, dass diese stattfinden.
Gerade aus diesem Grund, sollte man sich mit der aktuellen Musik versorgen, um sich die gute Laune nicht vermiesen zu lassen. Etwas überraschend ist, dass die Kontor Festival Sounds 2021 – The Awakening lediglich als 3er CD-Box auf den Markt kommt, während andere Compilations bei Kontor Records mittlerweile als 4er CD-Box erscheinen.
Doch was erwartet euch alles bei der neuen Kontor Festival Sounds 2021 – The Awakening ? Werfen wir an dieser Stelle mal einen Blick auf die Tracklist dieser Compilation. Hier bekommt ihr wie gewohnt, die besten Hits aus den aktuellen Dance Charts, sowie Tracks & Remixe, die es bislang noch auf keiner deutschen Compilation gab.
Gemeint sind hier Tracks von z.B. Steve Aoki, Neptunica, Mike Candy, 89ers, Brennan Heart, Jerome, Blasterjaxx, Harris & Ford, David Guetta, Lost Frequencies, Showtek, twoloud und viele weitere. Ihr seht also, ihr bekommt auch im Fall der neuen Kontor Festival Sounds Ausgabe wieder einiges geboten.
Im Handel steht das gute Stück für euch ab dem 7. Mai 2021 bereit. Neben der Tracklist und dem dazugehörigen Cover, haben wir natürlich auch den MiniMix zur Kontor Festival Sounds 2021 – The Awakening für euch am Start, damit ihr euch einen noch besseren ersten Eindruck von diesem Werk machen könnt.
Sie sehen gerade einen Platzhalterinhalt von Standard. Um auf den eigentlichen Inhalt zuzugreifen, klicken Sie auf die Schaltfläche unten. Bitte beachten Sie, dass dabei Daten an Drittanbieter weitergegeben werden.
Mehr Informationen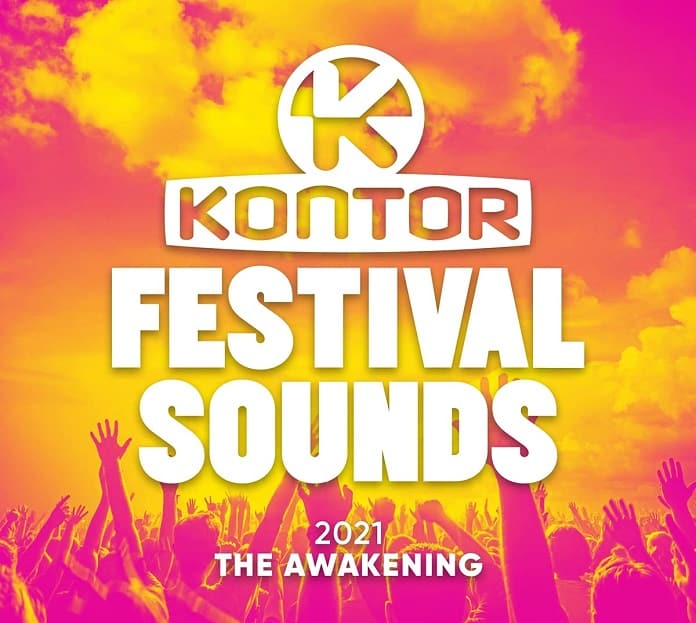 Disk 1:
1. Neptunica feat. Matthew Clanton – Love Is Gone
2. Steve Aoki & Ben Nicky feat. Spyro & Maikki – Like It Like That
3. Harris & Ford x Maxim Schunk – Lost in You
4. Mike Candys – Sky
5. VINAI feat. Vamero – Rise Up (Jerome Remix)
6. HUTS & LUNAX – Million Years (Jerome Edit)
7. Gabry Ponte, Marnik & Roberto Molinaro – Ameno
8. Armin van Buuren feat. Jake Reese – Need You Now (Neptunica Remix)
9. Maddix – Superheroes
10. Alfons – Fly With You
11. LIZOT – Candlelight
12. KYANU & H3ARTACHE – Sleepwalking
13. ELZA – Island (KYANU Remix)
14. 89ers – No Go Go Go!
15. Jerome – Sick Of You
16. Beachbag – We Are Young
17. Mike Candys, Neptunica & Marmy – Overdose
18. Brennan Heart & Jake Reese – Lose It All (Jerome Remix)
19. Harris & Ford x Neptunica – Bye Bye
20. Blasterjaxx & Zafrir – Zurna
21. Carta – Liang
Disk 2:
1. David Guetta x MORTEN feat. Lanie Gardner – Dreams
2. Mike Candys – All My Friends
3. Lost Frequencies & Mathieu Koss – Don't Leave Me Now (Mark Sixma Remix)
4. Alesso & Armin van Buuren – Leave A Little Love
5. Dave202 – Raveolution
6. Sandro Silva x Willy William – Bollywood
7. Chester Young & Castion – PYRO
8. Showtek x Sevenn – Pum Pum
9. Valentino Khan – Pump
10. Pháo – 2 Phút Hơn (KAIZ Remix)
11. Volac x illusionize x Andre Longo – In A Club
12. twoloud – Discofans (Sonic One Remix)
13. Felguk & INGEK – Open Up
14. Cleez – Heartbreaker (twoloud Remix)
15. Twolate – Move On
16. Mark Bale – Call You XXX (Cleez Remix)
17. Sonic One – Till I Die (Jake Alva Remix)
18. Stupid Goldfish – Bad Lil Bunny (Bad Disco & Serge Armon Remix)
19. Vaigandt – All I Know
20. Mike Candys & le Shuuk – Raptor
21. Sunnery James & Ryan Marciano – Forever
Disk 3:
1. Dimitri Vegas & Like Mike & Scooter – We Love Hardcore
2. Harris & Ford & Mike Candys – My Way
3. Timmy Trumpet & Sub Zero Project – Project X
4. R.I.O. – Miss Sunshine (Bass Prototype Remix)
5. Lost Identity & Teknoclash – Your Name
6. W&W x AXMO feat. SONJA – Rave Love
7. Scooter & Timmy Trumpet – Paul Is Dead
8. Jerome – Jupiter (Brennan Heart Remix)
9. Klaas – How Far Can We Go (Averro Remix)
10. O-Zone & W&W – Dragostea Din Tei (W&W Remix)
11. Paul Elstak & Out Of Cookies feat. Renae – Call Home
12. Headhunterz feat. Sian Evans – Dragonborn Part 3 (Oceans Apart)
13. Wildstylez – Deeper Than The Ocean
14. Ghost Stories – Inside My Head
15. Coone – Beat Of The Drum
16. Empyre One – Moonlight Shadow (Stereo Faces Remix)
17. Topmodelz – Your Love (Atmozfears x Sound Rush Remix)
18. Marc Korn & Jaycee Madoxx – Miracle (Withard & Quickdrop Remix)
19. Jebroer x Harris & Ford – The Master
20. Ran-D & D-Sturb feat. Xception – Dance With The Devil
21. Jebroer, Dr Phunk & Lil Texas – Robbery