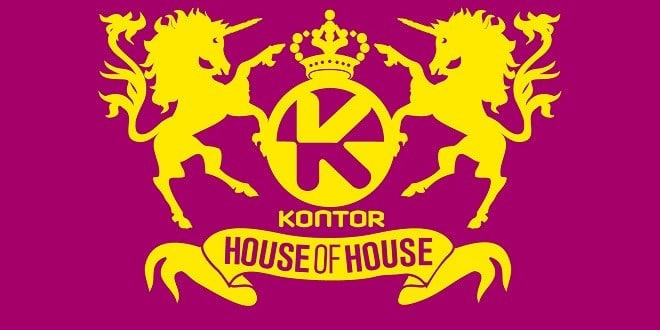 Mit der Kontor House Of House 21 kommt die Summer Edition in den Handel und diese Tracklist heizt euch wirklich ein. In den Download Charts, wie auch in den Compilation Charts, wird sich die Kontor House Of House 21 ganz sicher wieder einmal ordentlich platzieren können.
In Sachen House Musik kommt man auch in diesem Jahr in Deutschland an der Kontor House of House nicht vorbei und so kommt die Summer Edition zum Start der Festival Saison gerade richtig. Werfen wir mal einen Blick auf die Tracklist, denn dort werden wohl kaum Wünsche offen bleiben, sofern ihr nicht eher auf die Underground Schiene steht.
So finden sich hier Tracks von Hardwell, David Guetta, ItaloBrothers, Bakermat, Nicky Romero, Gestört aber Geil, twoloud, Armin van Buuren, R.I.O. und viele mehr. Auf der 3. CD bekommt ihr dann auch noch einen ordentlich DJ Mix, mit dem euer WarmUp für die kommenden Partys nichts im Wege steht.
Bis zum Release müsst ihr euch jedoch noch ein paar Tage gedulden, denn erst ab dem 22. Mai 2015 steht die Kontor House Of House 21 für euch im Handel bereit. Natürlich versorgen wir euch bis dahin mit der Tracklist und das dazu passende Cover.
Sobald Kontor Records auch den MiniMix zur neuen Kontor House Of House freigegeben hat, werden wir euch selbstverständlich auch diesen nachreichen. Sollte euch die Tracklist zusagen, dann könnt ihr diesen Sampler natürlich bereits bei Amazon oder anderen Shops vorbestellen.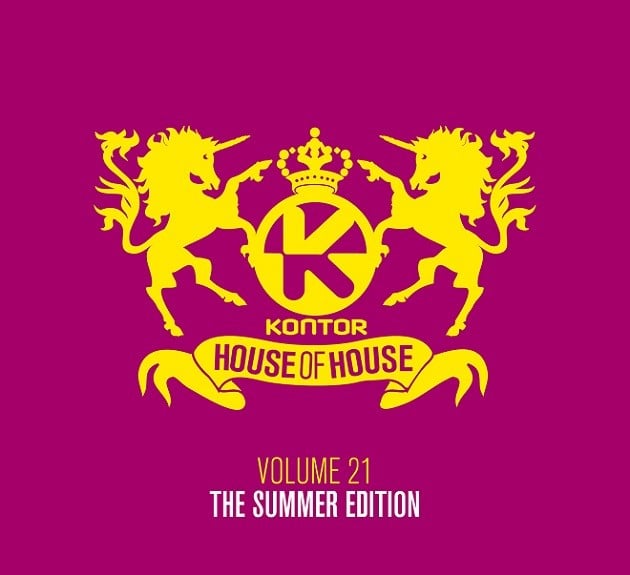 CD1:
01. Hardwell & Jason Derulo – Follow Me*
02. Chawki feat. Dr. Alban – It's My Life (Don't Worry)*
03. Lost Frequencies – Are You With Me
04. OMI – Cheerleader (Felix Jaehn Remix Edit)
05. Pyjama Pack feat. Jeden Tag Silvester – Am Wasser*
06. Fritz Kalkbrenner – Void
07. ItaloBrothers – Welcome To The Dancefloor*
08. David Guetta feat. Sam Martin – Dangerous (Robin Schulz Remix Edit)
09. Bakermat – Teach Me
10. Jonah – All We Are (FlicFlac Remix Edit)
11. Luca Guerrieri – Harmony
12. Labrinth – Jealous (Bakermat Remix)
13. Tough Love – So Freakin' Tight
14. Clean Bandit & Jess Glynne – Real Love
15. Gestört Aber GeiL & Koby Funk feat. Wincent Weiss – Unter Meiner Haut
16. Lotus feat. Marvin Gaye – Let's Get It On (Maywald Edit)*
17. Androma – Kaya
18. Mesmerized – Dance Until We Die*
19. Max K. feat. Jace – Dangerous*
20. Nicky Romero vs Volt & State – Warriors
21. Charli XCX – Break The Rules (Tiësto Remix)
CD2:
01. Armin van Buuren feat. Mr. Probz – Another You*
02. twoloud – Higher Off The Ground*
03. R.I.O. feat. U-Jean – Sun Is Up*
04. Dasco feat. Justina Maria – What I Need (Right Here, Right Now) (Calippo Edit)
05. Philipp Dittberner & Marv – Wolke 4
06. Lika Morgan – Sweet Dreams
07. Alesso feat. Tove Lo – Heroes (We Could Be)
08. Blonde feat. Melissa Steel – I Loved You
09. Nick Peloso – Good Feeling (Davide Svezza Edit)*
10. Philip George – Wish You Were Mine
11. Fragma – Toca Me (twoloud Edit)*
12. Broiler feat. RAVVEL – Wild Eyes
13. Imagine Dragons – I Bet My Life (Alex Adair Remix)
14. The Avener feat. Rodriguez – Hate Street Dialogue
15. Fedde Le Grand feat. Niels Geusebroek – Falling*
16. Marcus Schössow feat. The Royalties STHLM – Lionheart
17. Mr G Sings – The Caged Bird Sings (Maywald Edit)*
18. Heymen – If I Play Your Game (Alle Farben &Younotus Edit)
19. Lexer feat. Belle Humble – Feels Like This
20. Latroit & Bishøp – Loving Every Minute
21. Sascha Braemer – No Home*
CD3: Special DJ-Mastermix
01. Lika Morgan – Sweet Dreams
02. R.I.O. feat. U-Jean – Sun Is Up
03. Nicky Romero vs Volt & State – Warriors
04. Max K. feat. Jace – Dangerous
05. Marcus Schössow feat. The Royalties STHLM – Lionheart
06. Dasco feat. Justina Maria – What I Need (Right Here, Right Now) (Calippo Edit)
07. Chawki feat. Dr. Alban – It's My Life (Don't Worry)
08. Heymen – If I Play Your Game (Alle Farben &Younotus Edit)
09. Fragma – Toca Me (twoloud Edit)
10. Luca Guerrieri – Harmony
11. Hardwell & Jason Derulo – Follow Me
12. Fedde Le Grand feat. Niels Geusebroek – Falling
13. Lost Frequencies – Are You With Me
14. twoloud – Higher Off The Ground
15. ItaloBrothers – Welcome To The Dancefloor
16. Armin van Buuren feat. Mr. Probz – Another You
17. Androma – Kaya
18. Lexer feat. Belle Humble – Feels Like This
19. Pyjama Pack feat. Jeden Tag Silvester – Am Wasser
20. Gestört Aber GeiL & Koby Funk feat. Wincent Weiss – Unter Meiner Haut
21. Nick Peloso – Good Feeling (Davide Svezza Edit)
22. Latroit & Bishøp – Loving Every Minute
23. Mr G Sings – The Caged Bird Sings (Maywald Remix)
24. Fritz Kalkbrenner – Void
25. Lotus feat. Marvin Gaye – Let's Get It On (Maywald Edit)
26. Sascha Braemer – No Home