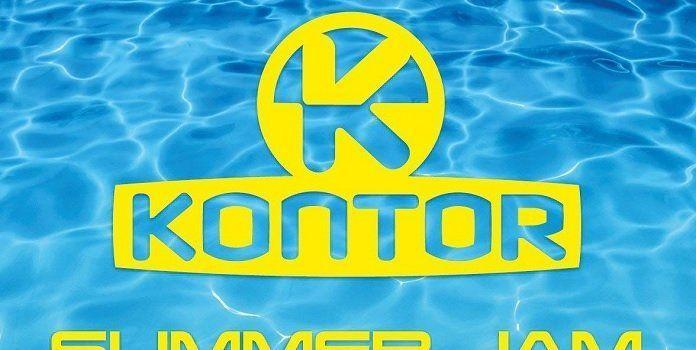 Die Kontor Summer Jam 2018 ist mit ihrer Tracklist die absolute Dance Music Compilation für den Sommer. Bei aktuelle weit über 30 Grad, zieht es die Menschen natürlich eher nach draußen und so finden quer durch die Republik reichlich Outdoor Events statt.
Wer sich mitten im Sommer noch immer nicht mit der passenden Musik ausgestattet hat, sollte sich so langsam aber sicher ran halten, bevor die warme Jahreszeit schon wieder zu Ende ist. Die Kontor Summer Jam 2018 kommt an dieser Stelle genau richtig, denn hier bekommt ihr über 60 Top Tracks, die derzeit voll angesagt sind.
Wenn wir an dieser Stelle mal einen Blick auf die Tracklist werfen, finden wir reichlich Top Tracks von z.B. Armin van Buuren, Axwell /\ Ingrosso, El Profesor, Lost Frequencies, Robin Schulz, The Chainsmokers, Dave Darell, Anstandslos & Durchgeknallt und viele mehr.
Der Release der neuen Kontor Summer Jam 2018 ist für den 10. August 2018 angesetzt und natürlich haben wir auch hier die Tracklist und das passende Cover für euch am Start. Wie man es bei Compilations aus dem Hause Kontor Records gewöhnt ist, gibt es natürlich auch in diesem Fall wieder einen MiniMix, den wir nachreichen sobald dieser online ist.
Die nächste Compilation von Kontor, dürfte die Kontor Festival Sounds 2018 – the Closing sein, welche am 14. September 2018 erscheint. Alle Infos darüber folgen natürlich, sobald sie uns vorliegen.
Sie sehen gerade einen Platzhalterinhalt von Standard. Um auf den eigentlichen Inhalt zuzugreifen, klicken Sie auf die Schaltfläche unten. Bitte beachten Sie, dass dabei Daten an Drittanbieter weitergegeben werden.
Mehr Informationen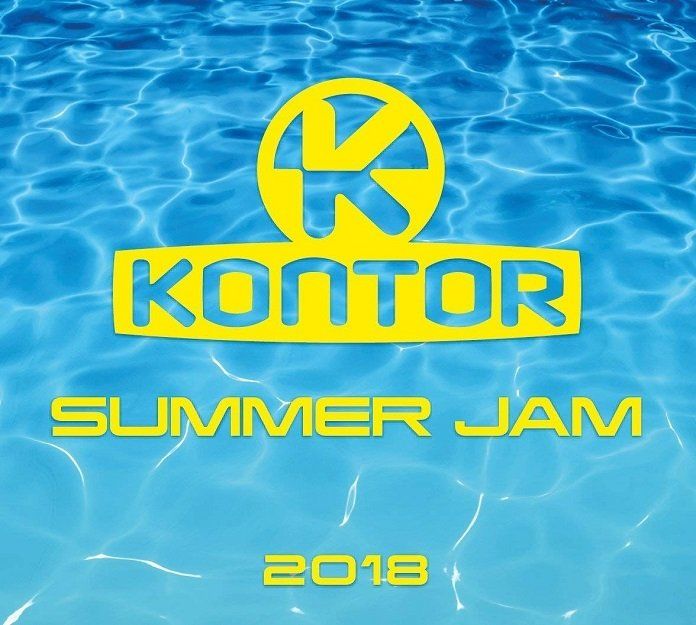 CD1
01. El Profesor – Bella Ciao (HUGEL Remix)
02. Tiësto & Dzeko feat. Preme & Post Malone – Jackie Chan
03. Lost Frequencies feat. James Blunt – Melody
04. Kygo & Miguel – Remind Me to Forget
05. James Hype feat. Kelli-Leigh – More Than Friends
06. VIZE – Glad You Came
07. Robin Schulz & Marc Scibilia – Unforgettable
08. DJ Antoine, Sido & Moe Phoenix – Yallah Habibi (DJ Antoine vs Mad Mark 2k18 German Mix)
09. Backstreet Boys – I Want It That Way (Anstandslos & Durchgeknallt Remix)
10. Axwell Ʌ Ingrosso – More Than You Know
11. Neptunica – Butterfly Effect
12. Sultan + Shepard – I Got 5 On It
13. The Chainsmokers – Sick Boy
14. MK – 17
15. Adam Trigger – Olé (HUGEL Remix)
16. Stereoact & Jaques Raupé feat. Peter Schilling – Terra Titanic (Anstandslos & Durchgeknallt Remix)
17. Dave Darell & Chorus Pokus – Waiting For Tonight
18. Good N8 vs Famoe – Like Jonny Däpp
19. Goodluck & Boris Smith – Be Yourself
20. Crush Club feat. Supermini – We Dance
21. Armin van Buuren – Blah Blah Blah
22. L.B. ONE feat. Laenz – Tired Bones
CD2
01. Stereoact – Megamix
02. Loud Luxury feat. brando – Body
03. Rudimental feat. Jess Glynne, Macklemore & Dan Caplen – These Days
04. CamelPhat & Elderbrook – Cola (Robin Schulz Remix)
05. Ofenbach vs. Nick Waterhouse – Katchi
06. Jahyanaï feat. Bamby – Who Mad Again
07. Martin Solveig feat. ALMA – All Stars
08. Patz & Grimbard – Sommermädchen
09. Dimaro feat. Jay Martin – Hello
10. Stefan Gruenwald & Lokee feat. Pearl Andersson – Wonderful Life
11. Regi feat. Jake Reese – Ellie
12. Bonez MC & RAF Camora feat. Maxwell – Ohne mein Team
13. Picco – Selecta
14. Crazy Design feat. Liro Shaq – Tembeleke
15. Lotus & Antonia feat. Jay Sean & Pitbull – Wild Wild Horses (Bodybangers VIP Remix)    
16. Gala – Freed From Desire
17. Robin Way – Jetzt (Anstandslos & Durchgeknallt Edit)
18. Burak Yeter feat. Danelle Sandoval – Tuesday
19. Sigma – Nobody to Love
20. Galantis – Runaway (U & I)
21. Deichkind – Luftbahn
22. Syke'n'Sugarstarr & Alexandra Prince – Are You Watching Me (Filatov & Karas Remix)
CD3 (Exclusive Beach Club Mix)
01. Dennis Lloyd – Nevermind
02. Cecilia Krull – My Life Is Going On (Alok, Jetlag Music, Wadd & Hot-Q Remix)
03. Oliver Moldan – Dope
04. Nora En Pure – Don't Look Back
05. Armin van Buuren feat. James Newman – Therapy (Throttle Remix)
06. EDX – Jaded
07. Ben Delay – You Bring The Sunshine
08. Nick Martin – I Don't Mind
09. Joseph Armani & Baxter – Happy People
10. Rob Garza feat. Stee Downes – Your Calling
11. Funkin Matt – Coda
12. Sans Souci – Take My Breath Away
13. Hagen Feetly – U Got Me
14. Leandro Da Silva – So Excited (Calippo Remix)
15. LOVRA – My Beat
16. Pablo Nouvelle feat. Andreya Triana – Sunshine In Stereo (HUGEL Remix)
17. Coustan – Hello (Sans Souci Pacify Remix)
18. Lexer feat. Audrey Janssens – Hold Me Down (Girl)
19. Plastik Funk & Melody Federer – Standing
20. Paul Richmond – Mondrian
21. Chicane – A Love That's Hard To Find
22. Jan Blomqvist – The Space In Between (Ben Böhmer Remix)