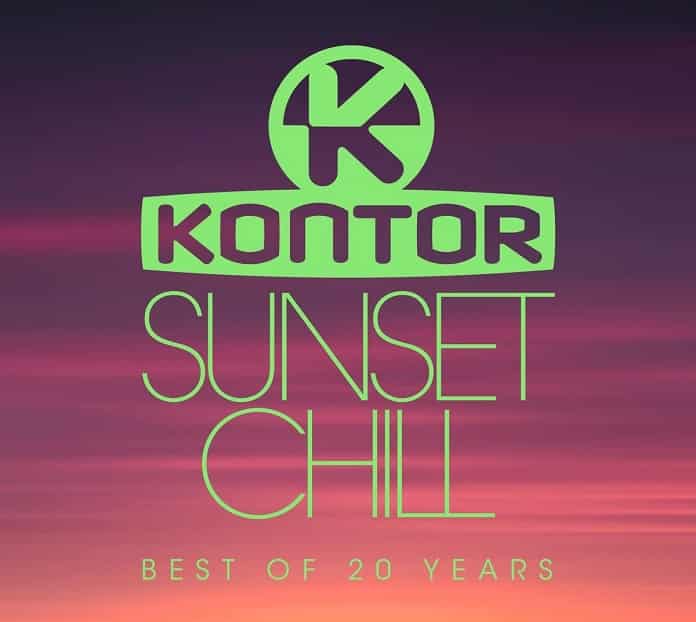 Die Kontor Sunset Chill – Best of 20 Years, gehört mit ihrer Zeitlosen Tracklist in diesem Sommer einfach dazu. In den letzten 20 Jahren, war die Kontor Sunset Chill Reihe der perfekte Begleiter für Sommer, Sonne, Strand und Meer. Mit einem kühlen Drink am Pool und dazu die deepen Sounds der Kontor Sunset Chill, einfach perfekt.
Nun feiert die Reihe ihr 20. jährigen Jubiläum und das mit einer grandiosen Zusammenstellung der besten Tracks der letzten 20 Jahre. Wenn man nun einmal einen Blick auf die Tracklist wirft, sieht man schnell, wie Zeitlos zahlreiche Tracks doch sind und auch Heute noch wunderbar für chillige Abende geeignet sind.
Diejenigen unter euch, die nun nicht so fest vertraut sind mit der Kontor Sunset Chill werden ebenfalls merken, dass man hier nicht die ganz großen Namen des Dance Sektors findet. Eben die Namen, die man sonst auf nahezu allen großen Dance Music Compilation finden kann.
Der Release der Kontor Sunset Chill – Best of 20 Years ist für den 24. Juni 2022 angesetzt. Bis dahin ist also noch reichlich Zeit, um sich ein Exemplar vorzubestellen. Neben der Tracklist und dem dazugehörigen Cover, darf der passende MiniMix natürlich nicht fehlen. Diesen reichen wir nach, sobald Kontor Records diesen veröffentlicht hat.
Von unserer Redaktion, bekommt die Kontor Sunset Chill – Best of 20 Years definitiv eine absolute Kaufempfehlung. Wer es allerdings schneller braucht, der kann sich die ebenfalls neue Kontor Top of the Clubs 93 sichern, denn auch hier bekommt ihr reichlich Musik für euer Geld geboten.
Disk: 1
1. Fred again.. x The Blessed Madonna – Marea (We've Lost Dancing)
2. Monkey Safari – Hi Life (Cheeky Bold Cover)
3. Frankey & Sandrino – Acamar
4. Lane 8 – Fingerprint
5. Kidnap feat. Leo Stannard – Moments (Ben Böhmer & Nils Hoffmann Remix)
6. Audion feat. Troels Abrahamsen – Dem Howl (Joris Voorn Mix)
7. Ben Böhmer, Nils Hoffmann & Malou – Breathing
8. Stereoclip – Sunset Drive
9. VovaWave – When The Spell Is Broken
10. Jan Blomqvist – Maybe Not (Rodriguez Jr. Remix)
11. AKA AKA & Junge Junge – Vallut Bass
12. Tom Novy & Milkwish – Dream Catcher
13. Tube & Berger & Chris Luno – Daily Twist
14. Yotto – Walls (Joris Voorn Remix)
15. Stephan Bodzin & Marc Romboy – Callisto (Ben Böhmer Remix)
16. Markus Gardeweg x Benzsoul – Eternity
17. Marian Herzog & Modshape. – Trapped In Time (Sascha Braemer Remix)
18. OCULA – Clear
19. mOat – Paradise (Âme Remix)
20. DJ Koze – Blume der Nacht
Disk: 2
1. Bicep – Glue
2. Frost – Overtones
3. Solomun & DJ Phono – Ice Cream and Bonus Miles
4. RY X – Bad Love (Eagles & Butterflies Remix)
5. Jerro feat. Sophia Bel – Demons (Massane Remix)
6. Robosonic feat. STAG – Wurd
7. Lexer – Forgive Me
8. Hagen Feetly – En Route
9. Sans Souci – Makatao
10. Daniel Steidtmann – Pigeon Lake
11. Dele Sosimi Afrobeat Orchestra – Too Much Information (Laolu Remix Edit)
12. Tosz feat. Salacia – Coração (Jeaneiffel Remix)
13. Greg Cerrone – Goodwill
14. andhim – Last Song
15. Cornelius SA – Diamonds (Scorz Remix)
16. Alkemie – Burning Sun
17. Joachim Pastor feat. EKE – Be Someone
18. Deepend feat. Phable – Turn It Back
19. Noir & Haze – Around (Solomun Vox)
20. Blank & Jones with Cathy Battistessa – Happiness (Miguel Migs Salted Dub)
Disk: 3
1. Disclosure feat. Eliza Doolittle – You & Me (Flume Remix)
2. Bow Anderson – Heavy (Icarus Remix)
3. Budakid – The End
4. Milky Chance – Colorado (Icarus Remix)
5. Hot Natured & Ali Love – Benediction
6. Youandewan – 1988
7. Coldcut feat. Robert Owens – Walk A Mile In My Shoes (Henrik Schwarz Remix)
8. Duke Dumont – Ocean Drive
9. Bon Lui – Feel The Heat
10. Eelke Kleijn feat. Diana Miro – You
11. Moderat – Bad Kingdom
12. Nalin & Kane – Beachball (Andry Meets Schalli @ Monkey Island Remix)
13. Electribe 101 – Talking With Myself ('98 Canny Remix)
14. Christian Prommer – Sueno Latino (DJ Hell's All You Need Is Love Remix)
15. David August – Epikur
16. Cyril Hahn feat. Shy Girls – Perfect Form (Henry Krinkle Remix)
17. Darius – Espoir
18. ATB – Green Sand
19. Kool & The Gang – Summer Madness
20. Burt Bacharach – What The World Needs Now Is Love
Disk: 4
1. Tinlicker & Helsloot – Because You Move Me
2. Tube & Berger – Imprint of Pleasure
3. Nora En Pure – Come With Me
4. Lovebirds feat. Stee Downes – Want You In My Soul
5. Sebjak & Fahlberg – Chaka
6. Maxim Lany – Renaissance (Manuel Riva Remix)
7. Hagen Feetly – U Got Me
8. Eelke Kleijn – Home
9. Sans Souci – Twin Lakes
10. Kidswaste feat. Lizzy Land – Fall In
11. Lyke – Stay With Me
12. Verboten Berlin & Rodriguez Jr. – Symmetry (Rodriguez Jr. Remix)
13. Markus Gardeweg & Tom Shark – Grand Piano
14. Ripperton – Random Violence
15. Joy Wellboy – Before The Sunrise (Dixon Remix)
16. Dosem – Beach Kisses (Joris Voorn Green Mix)
17. Nu feat. Jo.Ke – Who Loves The Sun
18. Sono – Keep Control (ARTBAT Remix)
19. Tensnake feat. Boy Matthews – Somebody Else (Eli & Fur Remix)
20. Elderbrook – Numb (Joris Voorn Remix)