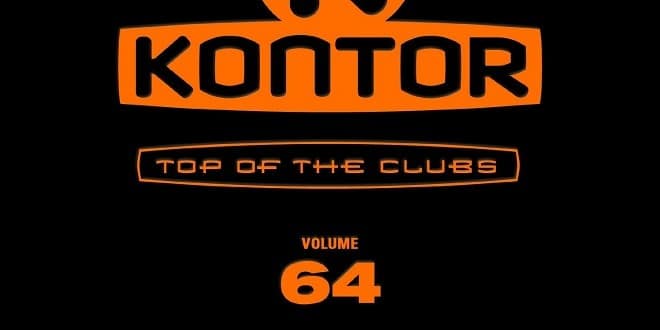 Das Flaggschiff, die Kontor Top of the Clubs 64 kommt und mit ihr wieder eine echt fette Tracklist. Während einige Ausgaben dieser Reihe deutlich an Qualität einbüßen musste, hat man sich bei Kontor wieder gefangen und eine ordentliche echt Compilation auf die Beine gestellt.
Nicht zu übersehen ist, dass man dem Deep House Trend folgt und das dürfte gerade in der House Szene super ankommen, denn dort schießen die Verkaufszahlen für Deep House Tracks deutlich in die höhe in den letzten Monaten.
Auf unserem House Music Magazin Houseblogger.de hatten wir die DJane Pretty Pink schon öfters mal erwähnt und wir sind uns sicher, dass sie es bis ganz nach oben in der House Szene schaffen wird. Obwohl sie bereits fast 70.000 Fans auf Facebook verzeichnet, ist sie leider vielen noch Unbekannt, doch das sollte sich schnell ändern.
Auch ihr Track Pretty Pink feat. Ian Late – Hey Girl (Pretty Pink Mix) ist auf der Kontor Top of the Clubs 64 vertreten, diesen haben wir euch direkt über der Tracklist einmal eingebunden, damit ihr einen Eindruck davon bekommen könnt, was euch auf der neuen Kontor Compilation erwartet.
Im Handel steht die Kontor Top of the Clubs 64 ab dem 26. September 2014 bereits, es ist also höchste Zeit einen Blick in die Tracklist zu werfen, dazu haben wir wie schon erwähnt noch einen Track für euch eingebunden und wie gewohnt das Cover.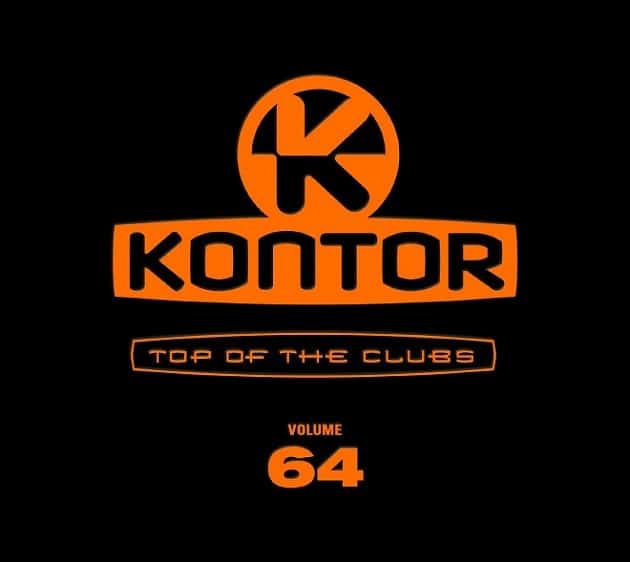 Disk 1 von 3:
1. Alexandra Stan – Dance (Original Mix)
2. BUNT. feat. Emma Carn – Journey (Extended Mix)
3. Ferreck Dawn & Redondo – Love Too Deep (Original Mix)
4. Santa Maradona F.C. Give Me Sunshine (Original Mix)
5. Pretty Pink feat. Ian Late – Hey Girl (Pretty Pink Mix)
6. Schuhmacher feat. Dr. May – Back Home (Original Mix)
7. Coldplay – A Sky Full Of Stars (Hardwell Remix)
8. EDX – Make Me Feel Good (Original Mix)
9. Cascada feat. Tris – Madness (Extended Mix)
10. DJ Antoine vs. Mad Mark feat. T. M. & Euro – Go With Your Heart (Original Mix)
11. Nora En Pure – True (Original Mix)
12. Avicii – Lay Me Down (Avicii By Avicii)
13. Harry Romero – Tania (Purple Disco Machine Remix)
14. Klangkarussell – Netzwerk (Falls Like Rain) (Original Mix)
15. Martin Tungevaag – Wicked Wonderland (Olly Hence Remix)
16. Clean Bandit – Nightingale (Gorgon City Remix)
17. Armin van Buuren – Hystereo (Original Mix)
18. Jay Frog & KLC – Tzzzz (Jerome Remix)
19. Cheap Picasso – Don't Play Around (Original Mix)
20. Lykke Li – No Rest For The Wicked (Joris Voorn Remix)
Disk 2 von 3:
1. Patrick Topping – Forget (Original Mix)
2. C-Ro feat. Florence Bird – My Love (Club Mix)
3. Sons Of Maria – I Got a Thrill (Original Mix)
4. Sir Felix – Hope (Nora En Pure Remix) (Original Mix)
5. Lilly Wood, The Prick & Robin Schulz – Prayer in C (Robin Schulz Mix)
6. SecondCity – I Wanna Feel (Original Mix)
7. Sigma – Nobody to Love (Original Mix)
8. Gorgon City feat. Laura Welsh – Here for You (Original Mix)
9. Both – Straight Outta Line (Extended Mix)
10. Tony Junior and Baggi Begovic – Plur Warriors (Original Mix)
11. Dimitri Vegas & Martin Garrix & Like Mike – Tremor (Original Mix)
12. Galantis – You (Tiësto vs. Twoloud Remix)
13. Spada feat. Hosie Neal – Feels Like Home (Red Velvet Dress) (Original Mix)
14. andhim – Melte (Original Mix)
15. Lost Frequencies – Are You With Me (Extended Mix)
16. Porter Robinson feat. Urban Cone – Lionhearted (Arty Remix)
17. Bingo Players – Knock You Out (Hardwell Remix)
18. Dimitri Vegas & Like Mike vs. W&W – Waves (Original Mix)
19. New World Sound – How to Twerk (Original Mix)
20. Cash Cash – Satellites (Qulinez Remix)
Disk 3 von 3:
1. Croatia Squad – All Alone (Original Mix)
2. Mat.Joe – Luvit (Original Mix)
3. Mark Knight – In & Out (Original Club Mix)
4. Deorro feat. DyCy – Five Hours (Don't Hold Me Back) (Original Vocal Mix)
5. Adrian Lux feat. Kaelyn Behr – Sooner Or Later (Nora En Pure Mix)
6. Low Steppa feat. Natalie Wood – Drifting (Original Mix)
7. Mr Belt & Wezol – Shiver (Original Mix)
8. Calippo – Taking Over (Original Mix)
9. Guillaume Delarge & Mat Coast – Marimba (Original Mix)
10. Soda Circle – Summer Feeling (Extended Mix)
11. Mausi – My Friend Has A Swimming Pool (The Magician Remix)
12. Manufactured Superstars feat. Jarvis Church – Stay (Original Mix)
13. twoloud – Track Three (Original Mix)
14. Sandro Silva & Arston – Symphony (Original Mix)
15. Vicetone – Heat (Original Mix)
16. Nicky Jones & Squad – We Are Back In USA (Big Room Extended Mix)
17. Rough Traders feat. Tristan Henry – Need U More (Original Mix)
18. Passenger 10 & Lika Morgan – Golden Sky (Sons Of Maria Remix)
19. Ganzfeld Effect – Going Deeper (Original Mix)
20. Moon Boots & Kyiki – Don't Ask Why (Lcaw Remix)