Mit der Kontor Top of the Clubs 66 kommt das Flaggschiff aus dem Hause Kontor, mit wieder einmal genialer Tracklist um die Ecke. In unserer Redaktion landen im Jahr so einige CDs, die einen entwickeln sich zum schlechten und die Kontor Compilations haben sich sehr positiv entwickelt.
Vor einigen Wochen informierten wir euch über die Kontor Festival Sounds 2015 und diese haben wir in der Redaktion mittlerweile bereits mehrfach komplett durch gehört und das ist schon ein deutliches Zeichen, wenn eine Compilation bei uns gleich mehrfach läuft.
Die Kontor Top of the Clubs 66 kommt als 3er CD-Box zu euch nach Hause und ist dieses mal gemixed von Jerome, Markus Garderweg und zu unserer Freude Pretty Pink. Gerade von Pretty Pink werden wir in Zukunft sicherlich noch einiges hören, denn ihr Bekanntheitsgrad steigt stetig.
In Sachen Tracklist muss sich die Kontor Top of the Clubs 66 wirklich nicht verstecken und das beste an dieser Ausgabe ist, dass ihr wieder einmal reichlich exklusive Tracks findet, die ihr sonst auf keiner anderen Compilation bekommt.
Unten in der Tracklist haben wir euch diese Tracks mit einem Sternchen versehen, so wisst ihr direkt was euch da erwartet. Im Handel steht die neue Ausgabe der Kontor Top of the Clubs ab dem 27. März 2015 bereit und darf natürlich gerne schon jetzt bei Amazon und Co vorbestellt werden.
Wie immer bieten wir euch an dieser Stelle das Cover und die passende Tracklist zur Kontor Top of the Clubs 66, damit ihr euch schon vorm Release ein Bild von dem guten Stück machen könnt.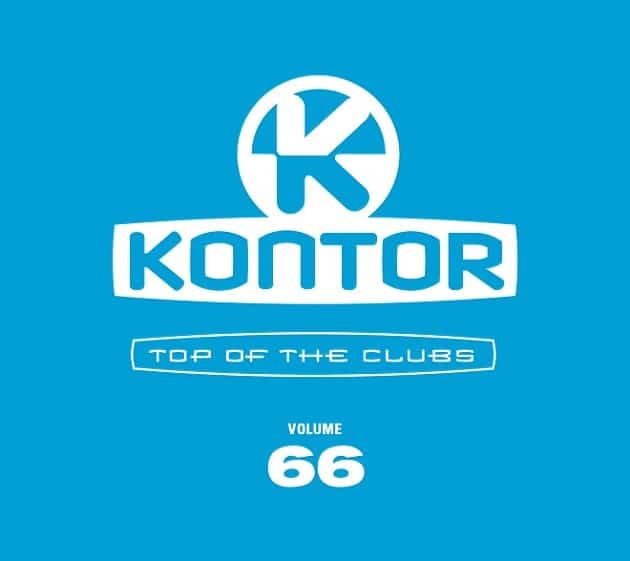 Disk 1: Mixed by Jerome
01. Calvin Harris feat. Ellie Goulding – Outside
02. Hardwell feat. Harrison – Sally
03. Dimitri Vegas & Like Mike vs Fedde Le Grand feat. Julian Perretta – Tales Of Tomorrow
04. Mike Candys feat. Max C – Last Man On Earth*
05. R.I.O. – Thinking Of You*
06. Showtek feat. MC Ambush – 90s By Nature
07. Gestört Aber GeiL & Koby Funk feat. Wincent Weiss – Unter Meiner Haut*
08. Heymen – If I Play Your Game (Alle Farben & Younotus Remix)*
09. Jerome, Lotus & KRAY feat. Amanda – Gravity*
10. Jack Holiday – Yes!*
11. BYNON & Domeno feat. Alice Berg – Golden Hearts (Dannic Edit)
12. Jerome & Lotus feat. Karen Harding – More Than A Moment*
13. Blasterjaxx & DBSTF feat. Ryder – Beautiful World
14. 3LAU & Nom De Strip feat. Estelle – The Night
15. Nicky Romero & Vicetone feat. When We Are Wild – Let Me Feel (Fedde Le Grand Remix)
16. Blinders – Sirene
17. Tom Staar – Ogre
18. Julian Calor – Evolve*
19. Paris Blohm feat. Charles – Demons
20. Headhunterz – Once Again*
Disk 2: Mixed by Markus Gardeweg
01. Omi – Cheerleader (Felix Jaehn Remix)
02. Wyclef Jean feat. Avicii – Divine Sorrow (Klingande Remix)
03. Lost Frequencies – Are You With Me (Gestört aber GeiL Remix)*
04. Kygo feat. Conrad – Firestone
05. Kwabs – Walk (Sasha Remix)
06. Fritz Kalkbrenner – Back Home
07. Lexer feat. Belle Humble – Feels Like This
08. Robin Schulz feat. Jasmine Thompson – Sun Goes Down (Pingpong Remix)
09. Nora En Pure & Sons Of Maria – Uruguay (EDX's Dubai Skyline Remix)
10. Sugar Hill & Wasabi – It's On You (Ganzfeld Effect Remix)
11. Cooperated Souls feat. Ruber – Tear Apart*
12. Chocolate Puma & Firebeatz – I Can't Understand
13. EDX – Collateral Effects
14. Rene Amesz – City Streets
15. Laidback Luke & Tujamo – S.A.X.
16. The Chainsmokers feat. SirenXX – Kanye (Don Diablo Remix)
17. Pep & Rash – Rumors
18. Dusky – Yoohoo
19. Funkerman – Coming Home*
20. Röyksopp – Sordid Affair (Maceo Plex Remix)
Disk 3: Mixed by Pretty Pink
01. Pretty Pink & SDP – Ich Muss Immer An Dich Denken
02. Philipp Dittberner & Marv – Wolke 4
03. Yolanda Be Cool & Dcup – Sugar Man (Vanilla Ace Remix)
04. Alle Farben feat. Graham Candy – Sometimes (LCAW Remix)
05. Avicii – The Nights (Felix Jaehn Remix)
06. Wild Culture – The Tide
07. Rich Vom Dorf & C2-Datei – Mova
08. Jutty Ranx – I See You (Pretty Pink Remix)
09. Felix Jaehn feat. Thallie Ann Seenyen – Dance With Me
10. Jupiter Project and JetSki Safari feat. Helen Corry – With You (Daniel Richard Remix)
11. Bakermat – Teach Me (MK Remix)
12. Disciples – They Don't Know
13. 7th District feat. Baghira – Sound Of Silence (Stephan Funkmann Remix)
14. Sascha Braemer – Let's Talk About
15. Metronomy – I'm Aquarius (Claptone Remix)
16. Paul Oakenfold & Cassandra Fox – Touch Me (Pretty Pink Remix)
17. Julian Le Play – Mein Anker (Remix Filous)
18. Paul Reef vs Icehouse – Endless Ocean (Pretty Pink Original)
19. Faul – Something New (Thomas Lizzara Remix)
20. Coldplay – A Sky Full Of Stars (Robin Schulz Edit)
* = Exklusiver Compilation-Track