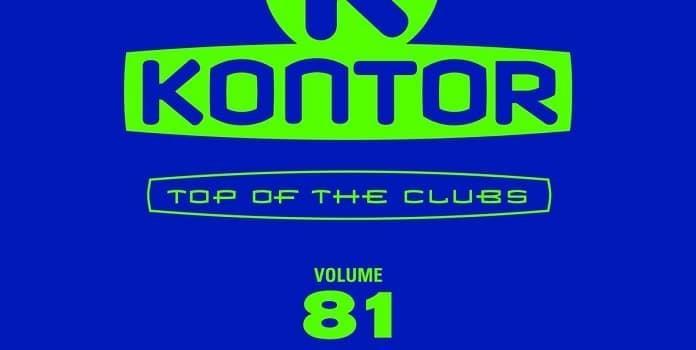 Mit der neuen Kontor Top of the Clubs 81 schickt Deutschlands größtes Dance Label eine Tracklist ins Rennen, die sich gewaschen hat. In diesem Bereich ist so eine Tracklist bislang einzigartig, denn hier bekommt ihr nicht 2 CDs, auch nicht 3 CDs, sondern gleich 4 CDs für unter 20 €.
Hier wird deutlich, dass sich die Labels immer mehr einfallen lassen müssen, um weiterhin CDs verkaufen zu können. Schon lange verdienen viele Musiker ihr Geld nicht mehr direkt mit ihrer Musik, sondern nur noch durch zahlreiche Konzerte oder andere Live Auftritte wie z.B. auf Festivals.
In Sachen Qualität hat Kontor Records hier jedoch nicht gespart, obwohl das viele Käufer anscheinend anders sehen. Wirft man einen Blick auf die Bewertungen beim Online Riesen Amazon, so wurde die Kontor Top of the Clubs 81 bislang durchweg negativ bewertet, doch aus Sicht unserer Redaktion, völlig zu unrecht.
Durch all die Streaming Dienste, wo jeder genau das hören kann, was er möchte, scheinen auch CD Käufer immer verwöhnter zu sein. Wenn wir hier mal einen Blick auf die Tracklist werfen, finden wir zahlreiche Tops Tracks von z.B. Calvin Harris, Martin Garrix, Axwell, David David Guetta, ATB, Thomas Gold und viele weitere.
Der Release der Kontor Top of the Clubs 81 war der 25. Januar 2019 und natürlich haben wir auch in diesem Fall die Tracklist und das passende Cover für euch am Start. Darüber hinaus darf der MiniMix zur Compilation nicht fehlen, damit ihr euch einen ersten Eindruck von der Trackauswahl machen könnt.
Sie sehen gerade einen Platzhalterinhalt von Standard. Um auf den eigentlichen Inhalt zuzugreifen, klicken Sie auf die Schaltfläche unten. Bitte beachten Sie, dass dabei Daten an Drittanbieter weitergegeben werden.
Mehr Informationen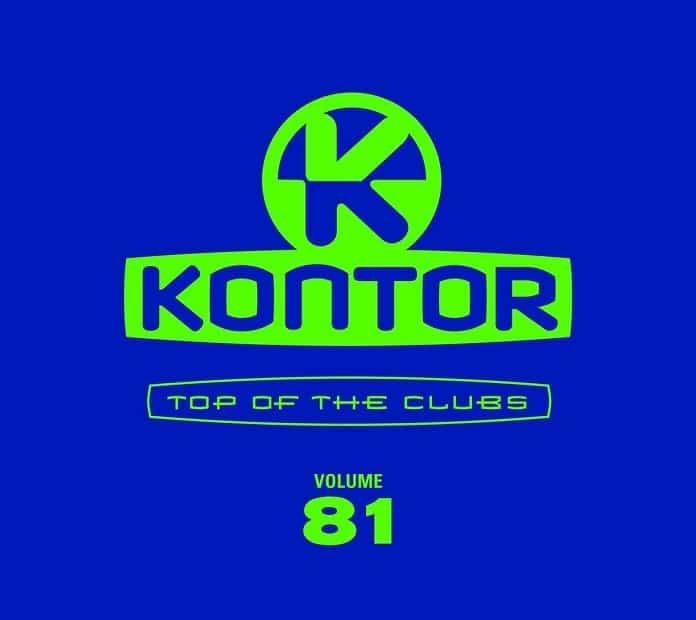 CD1: Mixed by Jerome
01. The Prince Karma – Later Bitches
02. Max David – Vibez
03. Achtabahn – Boten Anna
04. Calvin Harris & Sam Smith – Promises
05. Axwell – Nobody Else
06. David Guetta feat. Anne-Marie – Don't Leave Me Alone (EDX's Indian Summer Remix)
07. ATB – Ecstasy (Morten Granau Remix)
08. Thomas Gold feat. Graham Candy – Real Love
09. Martin Garrix & Pierce Fulton feat. Mike Shinoda – Waiting For Tomorrow
10. The Chainsmokers feat. Emily Warren – Side Effects (Fedde Le Grand Remix)
11. Clean Bandit feat. Demi Lovato – Solo (Wideboys Remix)
12. Marshmello & Bastille – Happier (Breathe Carolina Remix)
13. Silk City, Dua Lipa feat. Diplo & Mark Ronson – Electricity
14. Keanu Silva – Fine Day
15. Tiësto – Grapevine
16. Don Diablo feat. Emeli Sandé & Gucci Mane – Survive (VIP Mix)
17. Sultan + Shepard feat. Andreas Moss – Where Are You?
18. Starley – Signs (Eden Prince Remix)
19. Sevenn – Lollipop
20. LÜCKS feat. Kat Vinter – First Last Kiss (JYYE Extended)
21. MØ & Diplo – Sun In Our Eyes (Don Diablo Remix)
22. Duke Dumont – Runway
23. W&W x Armin van Buuren – Ready To Rave
CD2: Mixed by Markus Gardeweg
01. DJ Antoine feat. Eric Zayne & Jimmi The Dealer – Loved Me Once (DJ Antoine vs Mad Mark 2k19 Extended Mix)
02. Yolanda Be Cool – Dance and Chant
03. Sneaky Sound System – Can't Help The Way That I Feel (David Penn Extended Remix)
04. El Profesor feat. Laura White – Ce Soir? (HUGEL VIP Edit)
05. Nick Martin & LOVRA – Always On My Mind
06. Teo Mandrelli – I Know
07. EDX – Who Cares
08. Julie McDermott – Don't Go (Gerd Janson Re-Work)
09. Jack Back – (It Happens) Sometimes
10. Shiba San & Tim Baresko – All I Need
11. Sunnery James & Ryan Marciano vs Marc Volt – In My Mind
12. Fatboy Slim – Praise You (Purple Disco Machine Remix)
13. Calippo – All I Want
14. Chromeo feat. French Montana & Stefflon Don – Don't Sleep (EDX's Miami Sunset Remix)
15. LOVRA feat. Lo – Sky Falls
16. Nathan Rux & Made For You feat. Max Landry – Chasing Covers
17. ATB feat. Conor Matthews & LAUR – BODY 2 BODY (Hagen Feetly Extended Remix)
18. Tom Gregory – Honest (Oliver Moldan Extended Remix)
19. The Magician & Kideko – Jalisco
20. Nora En Pure – Polynesia
21. Blank & Jones – Two
22. Paul Woolford feat. Kim English – Hang Up Your Hang Ups (The Only One) (CamelPhat Remix Edit)
23. Three Drives On A Vinyl – Greece 2000 (Moscoman Extended Remix)
CD3: Mixed by Dave202
01. Marnik & SMACK – Gam Gam
02. Armin van Buuren feat. Sam Martin – Wild Wild Son
03. Dave202 – Loving You
04. Mike Candys – Pump It Up
05. Danko & Drop – I'm So Excited
06. Lost Frequencies feat. The NGHBRS – Like I Love You (The Him Extended Remix)
07. R3HAB & MOTi feat. Fiora – Up All Night
08. KSHMR – Magic
09. Lucas & Steve – Where Have You Gone (Anywhere)
10. Picco – Cubano
11. Patz & Grimbard – Dolly Song (Leva's Polka)
12. Charming Horses – King of My Castle
13. Chassio – 4 Weeks In The Summer
14. Mike Williams – Rocket
15. Arthur D'Amour – Love2Love
16. Dropgun feat. Bryan Finlay – Tomorrow Never Comes
17. Frankie Corsano – Feel The Drop
18. Game Chasers & MING feat. Nafsica – Feel Love
19. Xenia Ghali – Lay in Your Arms
20. Julian Jordan – Never Tired Of You
21. Boris Roodbwoy & Andrew Rai – My Dreams
22. Dazz – Outta Control
23. Hardwell & VINAI feat. Cam Meekins – Out Of This Town
CD4: Full Length Versions
01. EDX – Who Cares
02. Sneaky Sound System – Can't Help The Way That I Feel (David Penn Remix)
03. The Prince Karma – Later Bitches
04. Keanu Silva – Fine Day
05. El Profesor feat. Laura White – Ce Soir? (HUGEL VIP Edit)
06. Max David – Vibez
07. Achtabahn – Boten Anna
08. Marnik & SMACK – Gam Gam
09. ATB – Ecstasy (Morten Granau Remix)
10. Lost Frequencies feat. The NGHBRS – Like I Love You (The Him Remix)
11. Mike Candys – Pump It Up
12. DJ Antoine feat. Eric Zayne & Jimmi The Dealer – Loved Me Once (DJ Antoine vs Mad Mark 2k19 Mix)
13. Teo Mandrelli – I Know
14. Nick Martin & LOVRA – Always On My Mind
15. LOVRA feat. Lo – Sky Falls
16. Starley – Signs (Eden Prince Remix)
17. Tom Gregory – Honest (Oliver Moldan Remix)
18. Yolanda Be Cool – Dance and Chant
19. Thomas Gold feat. Graham Candy – Real Love
20. Dave202 – Loving You
21. Julie McDermott – Don't Go (Gerd Janson Re-Work)
22. Nathan Rux & Made For You feat. Max Landry – Chasing Covers
23. Dazz – Outta Control